Today you will learn amazing IELTS Speaking idioms about competition.
Do you want to become a more magnetic English speaker before your IELTS test?
Come to our webclass, September 14th and 16th. Click here to reserve your spot now!
Competitions can include sports or games.
You can also think outside of the box for this topic. Remember, we even compete at work, with colleagues, and with ourselves, when we're trying to improve or grow.
Strategies Created by an EX-IELTS Examiner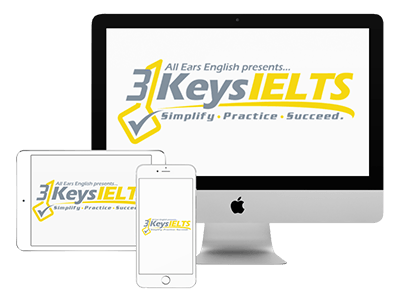 100% Score Increase Guarantee with our Insider Method

Are you ready to move past IELTS and move forward with your life vision?

Find out why our strategies are the most powerful in the IELTS world.

When you use our Insider Method you avoid the BIGGEST MISTAKES that most students make on IELTS.

Click here to get a score increase on IELTS. It's 100% guaranteed.
Band 9 Competition Idioms
Rest on your laurels– you've already done something great, so you've stopped trying to improve; not giving anymore effort
Give someone a run for their money– someone is getting close to your level, also pushing you to perform better
Marc Maron uses this idiom on a recent episode of his podcast WTF.
Underdog– a person or team who is supposed to lose (Click here for more sporty idioms like this!)
To have an edge– something or someone is a little bit better than something or someone else
Get your head in the game– to get focused
You can use this as a filler to buy more thinking time on your IELTS Speaking test. Just say, "Sorry. Just give me a second to get my head in the game here… OK, so…"
Do you want more natural phrases like this? Follow All Ears English on Instagram: all_ears_english
Do you have questions about IELTS?
Ask our team of experts in the comments section below!