Are you going to take the paper-delivered or computer-delivered IELTS exam?
There are pitfalls and advantages to each version.
On today's episode, we share details about the Writing section of the computer test.
This is the third part of our series covering the different sections of the computer-delivered exam.
Click here for the episode on the Listening exam.
You can find the episode about the Reading exam here.
What is a rookie mistake that can be made when taking the Writing exam?
You need to be aware that you can scroll down.
Often, part of the text is past the page break and if you don't scroll you will not see it.
This is one of many things about the user interface that you need to get used to.
You need to be able to do practice exercises to become accustomed to the new features.
These will be included in our computer version of the 3 Keys IELTS program.
Strategies Created by a Former IELTS Examiner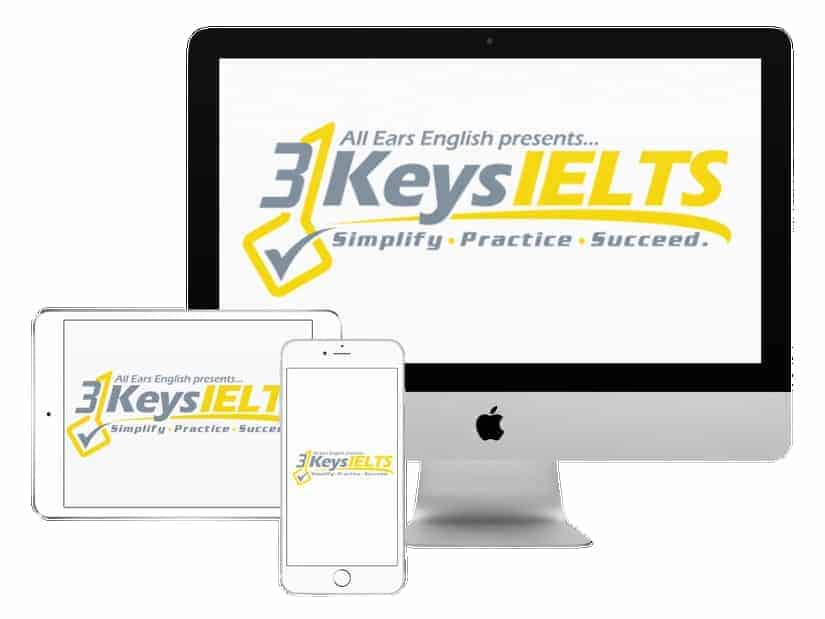 100% Score Increase Guarantee with our Insider Method

Are you ready to move past IELTS and move forward with your life vision?

Find out why our strategies are the most powerful in the IELTS world.

When you use our Insider Method you avoid the BIGGEST MISTAKES that most students make on IELTS.

Click here to get a score increase on IELTS. It's 100% guaranteed.
Which exam should you take if you have the choice?
We highly recommend the computer version!
For the Writing exam, there are several benefits.
You can double click to select and delete
Typing is usually faster and more natural than writing by hand
The word count is provided and can be seen as you type
A timer at the top of the screen shows you how much time is left
It is vital to be familiar with these functions before test day so you can take advantage of them.
If you're not aware of these, they could throw you off.
How can you make your practice IELTS valid?
Being IELTS valid means to make your practice as close to the actual IELTS exam as possible.
When it comes to the computer exam, you need to be taking a preparation course that is specific to this version.
Unfortunately, none exist yet, but that is changing very soon!
We are in the process of creating one, and it will be launched in just a few days!
To be the first to know when our computer version of 3 Keys IELTS is finished and get an early bird price, click here.
Takeaway
Don't make rookie mistakes on the computer-delivered IELTS exam.
There are several pitfalls that can trip you up if you're not expecting them.
One of these is not being aware that you will need to scroll down.
There are several others, all of which we explain in our computer course.
Sign up early for the 3 Keys IELTS computer course so that you can be aware of all the changes and what to look out for.
What questions do you have from today's episode?
Please leave a comment below.