IELTS Essay feedback is a key part of your IELTS preparation.
You want to have someone you trust look at your essays and tell you how to increase your score.
You also want a score for your essays so that you can know how you are doing.
We wanted to test out other feedback services on the market, so we paid for essay writing feedback from two popular IELTS resources.
We wanted to see what they provide!
Do they give correct scores?
Do you get accurate advice?
Today we'll tell you what you get when you pay for this feedback and we show you what you need to be careful of when you order essay feedback.
We'll also compare their services to 3 Keys IELTS essay feedback.
Problem #1: Inaccurate advice
The first service we looked at charges $16.
For this price, they claim to provide feedback for 2 essays – one Task 1 and one Task 2.
This sounds like an incredible deal!
But there was a problem.
The feedback they provided was not specific to the IELTS exam.
Instead, it was general academic writing feedback.
It's a red flag for it to be this cheap.
The instructor removed everywhere we had put in our opinion.
She said not to use "I" in academic writing.
This advice would actually lower your score on the IELTS exam!
You must clearly provide your opinion!
Jessica graded over 10,000 essays as an IELTS Examiner for 14 years.
She has the scoring system memorized!
It was very upsetting to see that teachers with other companies are giving students such inaccurate advice!
Strategies Created by a Former IELTS Examiner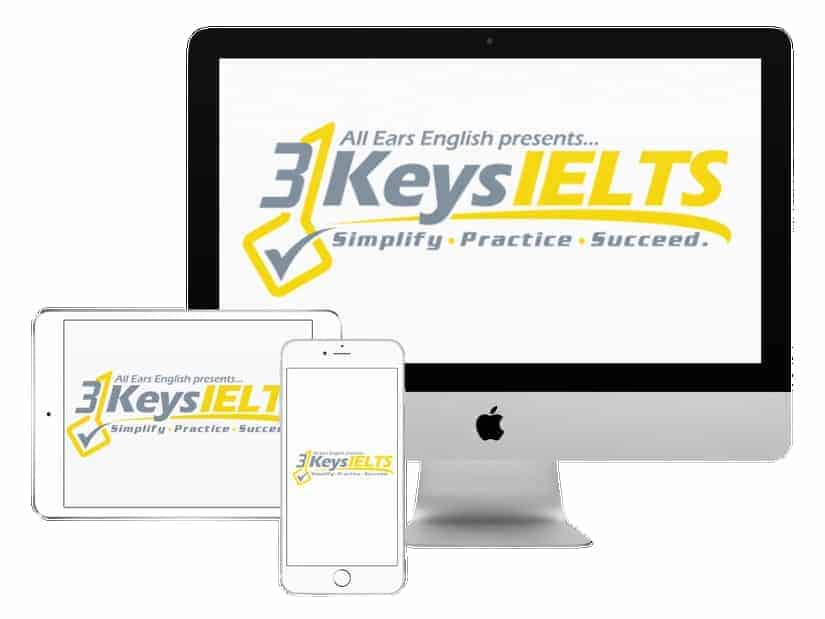 100% Score Increase Guarantee with our Insider Method

Are you ready to move past IELTS and move forward with your life vision?

Find out why our strategies are the most powerful in the IELTS world.

When you use our Insider Method you avoid the BIGGEST MISTAKES that most students make on IELTS.

Click here to get a score increase on IELTS. It's 100% guaranteed.
Problem #2: More promotion than feedback
Once we paid for the feedback, we expected information about the essays we submitted.
Instead, we found that over half the information provided was sales and promotion for their course.
As you know, we promote the 3 Keys system in our podcasts.
If you pay for essay correction when you haven't signed up for a course, it will be largely promotional.
That's why it's cheap!
However, when you purchase essay feedback from us, there is no promotion involved.
Everything you receive is essay correction related to the IELTS scoring sections.
We only offer essay correction to 3 Keys IELTS students so we can focus entirely on getting you the information you need!
Problem #3: Feedback is incomplete
The feedback provided was only for grammar and vocabulary, which any English teacher can provide.
No information was given related to the Task and Cohesion/Coherence scores.
This is because these two scoring sections are specific to IELTS.
If a teacher isn't an IELTS expert, they can't give you the most important feedback.
With our corrections you get a very big table with detailed information for each of the four scoring sections.
Problem #4: No score given
They provided no score for the essays!
It is so vital to receive scores for each section so you know what to work on.
The second essay service we tried charged $19 for feedback on one essay.
Problem #5: Incorrect scores!
They did provide scores, but they were all wrong!
The scores were lower than they should've been.
These teachers do not know the IELTS exam.
There are two possibilities we could see:
#1: They don't know how to score the essays at all.
#2: They may be intentionally giving lower scores to convince you to sign up for their system.
What did this service provide?
There were only two sentences of feedback about vocabulary.
They also provided a video about a model essay.
Nothing else was specific to the essay we submitted.
How are 3 Keys IELTS corrections different?
We are IELTS experts, trained by a former Examiner, so we know the exam!
We tell you the overall Writing score you would receive.
In addition, we tell you your scores for each section: Task Achievement, Cohesion/Coherence, Vocabulary and Grammar
We provide detailed feedback for each scoring section.
You will receive specific advice about what you should work on and how to do it.
Takeaway
For the best, most accurate feedback on essays, get into the 3 Keys IELTS Success System!
You will learn the strategies to get the scores you need.
You are then able to receive email essay feedback or live essay feedback in 1-on1 Personal Coach classes.
Stop wasting time and money on services that give you incorrect information that can actually lower your score!
Join the 3 Keys IELTS program today!
What questions do you have from today's episode?
Please leave a comment below.