Could you increase your scores in just 30 days?
Could you raise your Writing score by a whole band point?
Yes, you can!
Sarah was able to raise her scores in 30 days after signing up for 3 Keys IELTS!
What scores did Sarah get?
When she first took IELTS, her scores were quite good!
Listening: 7.5
Reading: 8.5
Speaking: 6.5
Writing: 5.5
She just took IELTS again and her Writing score jumped to 6.5!
She also was able to get the 7 she needed on Speaking.
What are her next steps?
Passing IELTS is her passport to the future.
She is continuing her education in the USA.
Currently working as a nurse in the ICU, she plans to continue as a neonatal practitioner.
She will be working in a NICU.
NICU: Neonatal Intensive Care Unit
This is where they provide intensive care for newborns.
Strategies Created by a Former IELTS Examiner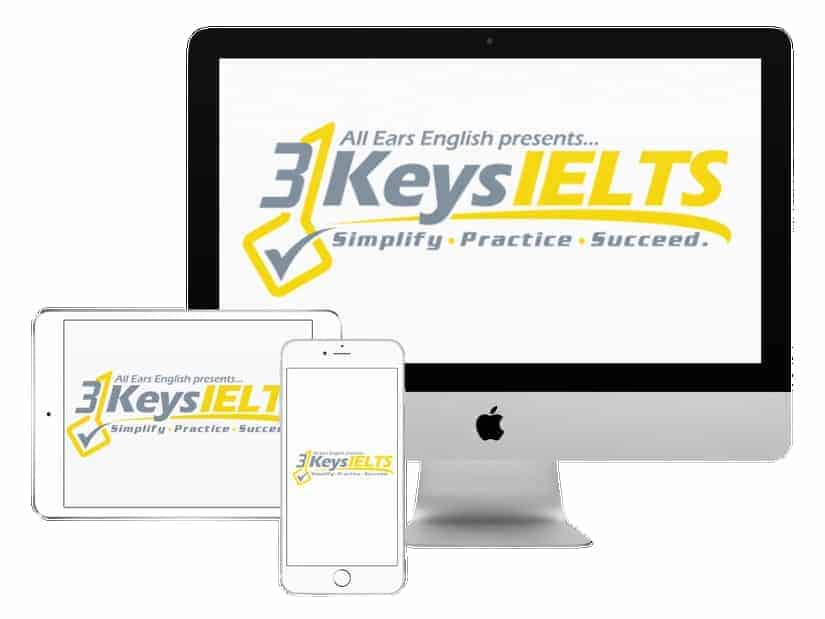 100% Score Increase Guarantee with our Insider Method

Are you ready to move past IELTS and move forward with your life vision?

Find out why our strategies are the most powerful in the IELTS world.

When you use our Insider Method you avoid the BIGGEST MISTAKES that most students make on IELTS.

Click here to get a score increase on IELTS. It's 100% guaranteed.
How did she raise her Speaking score?
When she first took IELTS, she was totally unprepared and didn't know what to expect.
She discovered the IELTS Energy podcast and listened every morning.
Listening to the episodes made her decide to join 3 Keys IELTS.
She realized she needed a clearer roadmap.
Her support system was very strong, with her parents encouraging her.
What advice would she give to improve Speaking scores?
She recognizes that she makes grammatical errors, but she doesn't let it affect her confidence.
When speaking, she has decided to always be confident.
It's necessary to practice often and train your brain to get used to speaking.
Talk to yourself if you have to, but you have to speak out loud!
Relax on test day.
The more you are like a relaxed, native speaker and less like a robotic student, the higher your score will be.
What advice does she share for improving your Writing score.
She urges listeners to sign up for 3 Keys IELTS!
The template sentences allowed her to write high-scoring essays.
The Writing strategies in the modules boosted her score.
Everything in the course is directly connected to the scoring system.
Additionally, make sure your goal is clear.
How can you improve your Writing Task 2 score?
Sign up for our upcoming webclass!
We'll share insider strategies that can help you get the Writing score you need.
We are also teaching you 4 things to level up from a 7 to an 8.
It's taking place October 24 and October 26.
Reserve your spot today at allearsenglish.com/write.
Takeaway
You can get the score you need on IELTS the next time you take it!
Sarah was able to eliminate her anxiety and nervousness with the Anxiety module in our course.
Her scores improved because she gained confidence through our strategies.
Sign up for 3 Keys IELTS so you can get the score you need!
And join our webclass this month to learn how to get an 8 on IELTS Writing!
What questions do you have from today's episode?
Please leave a comment below.