Get ready for an amazing IELTS success story!
Do you feel like you will never have enough time to prepare well for IELTS?
Not to worry!
Kristel worked full-time and prepared for less than a month.
She still got the scores she needed.
Get ready for some ultimate motivation on today's show!
Kristel's IELTS success
She is living and working in the middle east as a nurse.
Her goal is to live and work in the U.S.
Therefore, she needed to pass IELTS.
She immediately recognized she needed our 3 Keys IELTS course.
With her full-time job, she had no time to waste!
Additionally, her job is stressful so she did not want to stress about IELTS!
Amazing IELTS scores
Overall: 7
She was very excited to get the overall score she needed!
How she earned this writing score
Once she had the 3 Keys strategies, she had all she needed!
She didn't even need a lot of writing practice.
She only wrote the practice essays included in our course.
With the templates in our course, she felt like it was easy.
The templates worked like magic!
Tip #1: Find a good course and take notes
She took very detailed notes on each module of 3 Keys IELTS.
In the writing module, she noted down the templates to learn.
She knew she had chosen the correct materials.
Due to this, she was able to focus and knew she was spending her time wisely.
She did not just learn passively!
She took notes and immersed herself fully.
This way, she was able to absorb all the strategies.
Tip #2: Love English
She could feel Jessica's passion in each instruction video.
They were fun and engaging!
Kristel shares that it's vital to love English.
You must keep in mind that you're not just learning English for IELTS.
You will be using it to connect with others!
Additionally, you will make use of it to succeed at work.
Strategies Created By a Former Examiner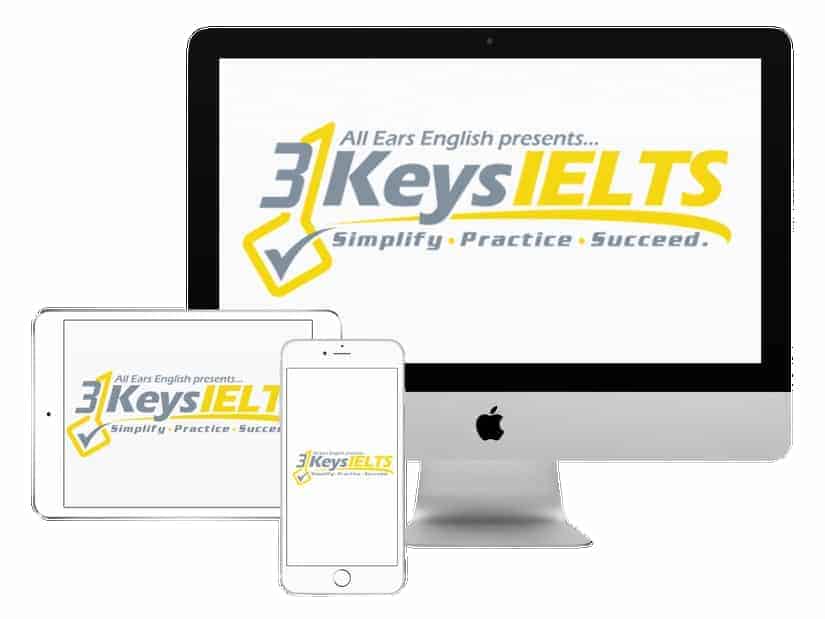 100% Score Increase Guarantee with our Insider Method

Are you ready to move past IELTS and move forward with your life vision?

Find out why our strategies are the most powerful in the IELTS world.

When you use our Insider Method you avoid the BIGGEST MISTAKES that most students make on IELTS.

Click here to get a score increase on IELTS. It's 100% guaranteed.
How to connect to English
Don't only listen to materials for students.
If you don't enjoy it, your brain won't learn as much.
There are, of course, websites and study materials you'll use.
One we recommend is esl-lab.com.
However, you must also listen to audio you enjoy a lot!
She found podcasts in our study plan that made listening practice fun!
She recommends:
60 Minutes Australia
Hidden Brain
This helped her get that 8 on IELTS Listening!
Tip #3: Use anti-anxiety strategies
Many students experience test-day nerves.
You may even feel nervous while studying.
Kristel was able to benefit from the anti-anxiety module in 3 Keys IELTS.
She learned strategies to use this anxiety for her benefit!
She channeled Jessica's positive attitude and outlook.
Tip #4: Speak out loud
Kristel found a speaking partner to practice with.
This is vital for both practice and to give you a support system.
Many students are confused that their speaking doesn't improve when they listen to so much English.
It's not enough to just listen!
You must speak out loud.
Ideally, find a speaking partner like Kristel did!
You can also narrate your day and speak out loud in front of the mirror.
Takeaway
It is possible to get the scores you need on IELTS with limits on your time!
Kristel did it and so can you!
You must have a study system you trust.
Kristel was able to stay motivated and find support.
This also helped her stay confident.
The time she spent practicing gave her the courage to speak.
Learning strategies helped her know she was prepared.
For all the strategies you need, check out our online IELTS course!
What questions do you have about today's episode?
Please leave a comment below.