How can you describe something that is intense and emotional, but also very upsetting?
Today we teach you high level phrases to use on IELTS.
These are all good for describing something negative and upsetting.
They are not direct synonyms, so pay attention to the context!
There is a good chance you will need to describe something negative on both IELTS Writing and Speaking.
Today's question
This was posted by a student in our exclusive 3 Keys Facebook group.
Good morning from Malaysia, I would like to get some ideas regarding the synonyms of exciting. However, I always found the word of 'exciting' is only capable of positive events.

Sometimes I found myself hard to describe the negative event with 'exciting' word, I feel like conflicting my expression. Typically, I wanted to describe the current situation of COVID19 in Malaysia, it is having a second wave now.

May i know what sort of 'exciting' words that could express something feels like a "roller-coaster"?
This is a great question, because a dictionary will just tell you "exciting" means creating emotion.
However, it doesn't provide context.
There are many words, phrases and idioms for this, and we'll teach you a few today.
Strategies Created by a Former IELTS Examiner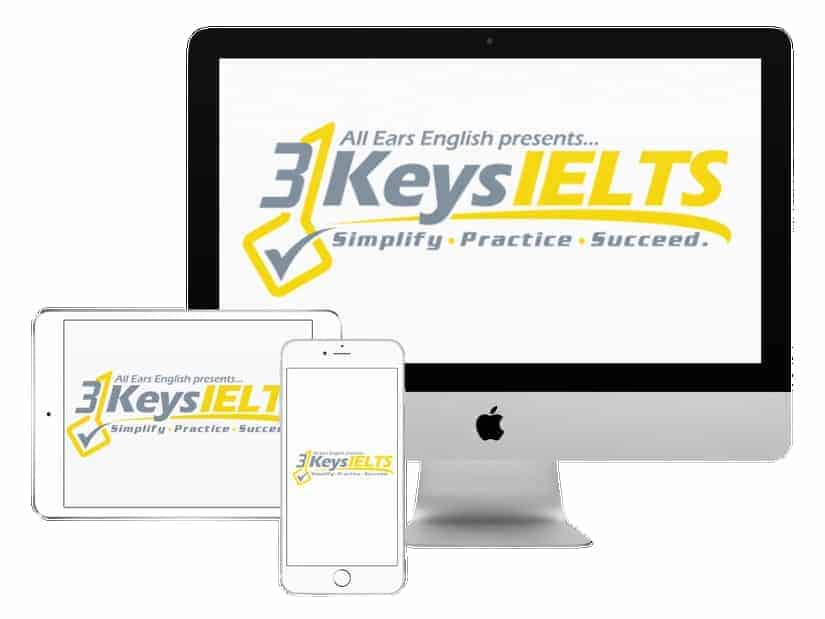 100% Score Increase Guarantee with our Insider Method

Are you ready to move past IELTS and move forward with your life vision?

Find out why our strategies are the most powerful in the IELTS world.

When you use our Insider Method you avoid the BIGGEST MISTAKES that most students make on IELTS.

Click here to get a score increase on IELTS. It's 100% guaranteed.
Feels like a roller coaster
This student used a high level idiom in his question that you can definitely use on IELTS.
When physically on a roller coaster, you experience ups and downs.
We use this idiom to describe emotional ups and downs as well.
Feel like a roller coaster: to experience a mix of positive and negative emotions
With Covid-19 disrupting my life, I feel like I'm on a roller coaster.
Overwhelmed / Overwhelming
This means there is a lot going on.
It has a very negative connotation.
This situation feels overwhelming.

You might feel overwhelmed with everything you need to learn about IELTS.
We discussed how to use present and past participles as adjectives on Episode 942.
Review that episode for the grammar on when to use each one!
Inflammatory / Incendiary
These are very similar, both referring to fire and flames.
We also use them to talk about heightened emotions, usually caused by something controversial or contentious.
Often political discussions become inflammatory or incendiary, with everyone feeling anger and frustration.
These are often connoted with the word "remarks."
We often hear about inflammatory remarks or incendiary remarks.
This might be used to describe a tweet or a statement that was controversial.
Donald Trump often makes inflammatory tweets.
Flabbergasted / Flabbergasting
This is a synonym for "shocked."
It is not necessarily positive or negative.
It just means extreme surprise.
I was flabbergasted by the news that I won the lottery!
I was flabbergasted by a recent report I read in the Economist that 3 out of 5 senior citizens are overweight.
You can also use "flabbergasting" to mean "shocking."
The news today is absolutely flabbergasting!
Bewildered / Bewildering
These are high level synonyms for confused/confusing.
I am bewildered by Flat Earthers.
Flat Earther: Someone who believes that the Earth is flat
There are many conspiracy theories like this one that you could have a chance to mention on IELTS Speaking or Writing.
Instead of saying, "I was shocked!" say "I was bewildered!"
Instead of saying, "It was shocking!" say "It was bewildering!"
Heinous
This means extremely bad, evil and horrible.
It is often collocated with violence.
You'll hear it used to describe the actions of violent criminals, such as serial killers.
These heinous acts were such atrocities that no one could believe it!
atrocity: a terrible thing that is bewildering because it's so horrible
Reserve this word for really terrible things.
Takeaway
On Speaking, IELTS often asks questions that require a negative response.
You need high level phrases for describing things that are awful!
Practice using today's Vocabulary when answering Speaking practice questions.
It could also be useful for many different IELTS Writing questions.
For all the strategies you need to succeed on every part of the exam, sign up for 3 Keys IELTS today!
What questions do you have from today's episode?
Please leave a comment below.