Harman is a 3 Keys student who has lived in the states for a decade.
He has been working in English and speaking English for a long time!
Today he explains why even students who have been immersed in English for years need strategies on the IELTS exam.
Even native speakers struggle with this exam!
He shares tips for improving IELTS Writing.
These strategies can help you get the 7 or higher you need on IELTS!
Why did Harman sign up for 3 Keys IELTS?
Harman's friends who also had lived in the U.S. for many years struggled with the IELTS exam.
Their scores were hit and miss with Listening and Reading.
They often get good scores on Speaking, as they have been immersed in English for years.
However, they often get low Writing scores.
The IELTS exam requires very specific skills and strategies.
Strategies Created by a Former IELTS Examiner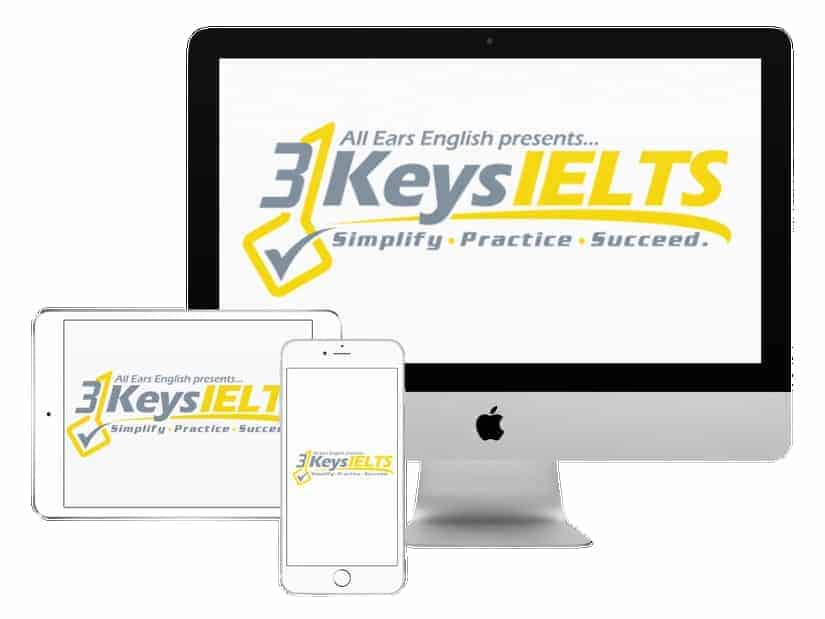 100% Score Increase Guarantee with our Insider Method

Are you ready to move past IELTS and move forward with your life vision?

Find out why our strategies are the most powerful in the IELTS world.

When you use our Insider Method you avoid the BIGGEST MISTAKES that most students make on IELTS.

Click here to get a score increase on IELTS. It's 100% guaranteed.
What difficulties did he face with IELTS Writing?
The biggest mistake he was making was misunderstanding what type of essay to write.
After going through the 3 Keys IELTS modules, he realized what type of essay was needed for each topic.
He also learned how to brainstorm topics so that he can write a well-organized essay.
Grammar wasn't the problem.
Vocabulary wasn't the problem.
Organizing ideas was the problem!
Necessity is the mother of invention
This proverb means that we are creative and inventive when it is necessary.
When we are thrown into a situation, we think well on our feet!
Harman used a great example of companies pivoting to sewing masks when the pandemic hit.
Essays are strengthened when supporting details and examples come straight from the headlines.
Tips for improving vocabulary
Harman scored very highly on his Vocabulary score on his Writing Wizard essay.
He highly recommends using the essay templates in 3 Keys IELTS.
Also, he created a "cheat sheet."
Whatever he was listening to, he would jot down new vocabulary.
Podcasts
Newspaper articles
Television shows
Movies
At the end of the day, he added these words in context to his Vocabulary notebook.
Write down 3 different sentences you find when googling a word so you understand the connotation.
Enjoy the process
Harman highly recommends choosing to enjoy the process.
It's like the expression, "It's not about the destination, it's about the journey."
It doesn't have to be miserable!
Find things to read that you enjoy.
As you are learning ideas and studying topics, broaden your horizons.
Learn about things you weren't previously interested in.
Takeaway
Studying for IELTS is always going to take hard work.
Even if you have lived in an English speaking environment for a decade like Harman, there are still a lot of strategies to learn.
We have everything you need in 3 Keys IELTS!
Computer- delivered course
Paper-delivered course
Newly updated modules
Sign up today for our study system!
We guarantee your score will go up, or we'll refund your money AND reimburse you the cost of your IELTS exam!
What questions do you have from today's episode?
Please leave a comment below.