Today 3 Keys student Elvira shares details about how she scored an Overall 8.
She got this score the first time she took the IELTS exam!
Listen in to discover the Reading and Listening strategies that boosted her score!
Add her advice into your daily study!
And if you haven't taken our free 2-minute quiz, take it today!
You'll get your estimated band score and free resources at your level.
What scores did she get?
Overall: 8
Listening: 8.5
Reading: 8
Speaking: 8
Writing: 6.5
She feels relieved to be past IELTS!
She's very happy everything happened "without a hitch."
without a hitch: lacking any problems
Why did she need to take IELTS?
Elvira was born right in the heart of Russia.
She then moved to St. Petersburg.
Currently she is living and working in China.
She is planning to apply to graduate school in the United States.
Originally, she prepare for the TOEFL exam.
However, she's living in China and there were many roadblocks for foreigners taking this exam.
She decided instead to take the IELTS exam, which also satisfied the requirements for schools she is interested in.
What was her test experience like?
She moved from Russia to China to work as a Russian language teacher.
It was very difficult because the test was administered in Chinese, and she does not speak any Chinese.
Right "out the gate," she could tell the language would be an issue.
out the gate: from the very beginning
She had to prove she had been tested for Covid-19 and was negative.
However, the administrators did not speak any English.
Strategies Created by a Former IELTS Examiner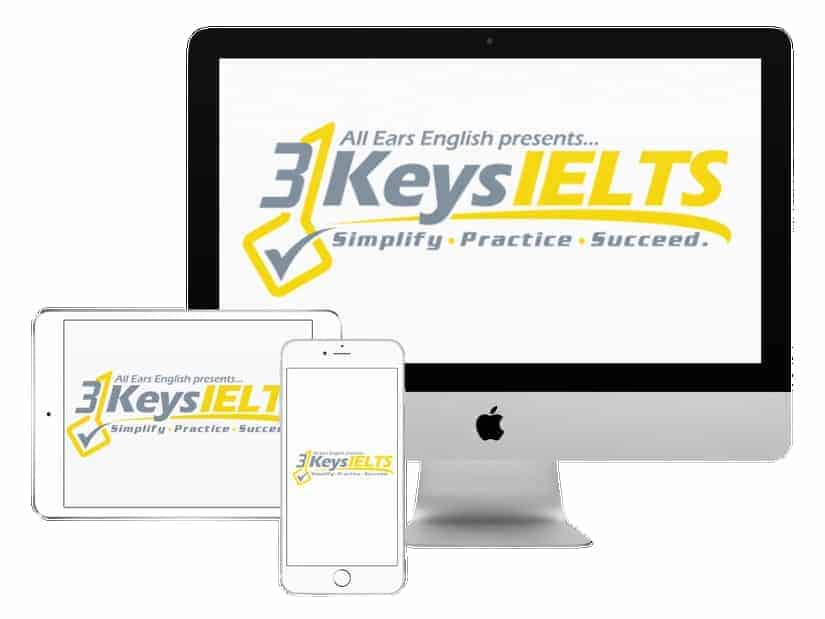 100% Score Increase Guarantee with our Insider Method

Are you ready to move past IELTS and move forward with your life vision?

Find out why our strategies are the most powerful in the IELTS world.

When you use our Insider Method you avoid the BIGGEST MISTAKES that most students make on IELTS.

Click here to get a score increase on IELTS. It's 100% guaranteed.
Did the language barrier cause problems on test day?
Luckily, Elvira knew exactly what to expect on exam day.
She had signed up for 3 Keys IELTS when she first started studying for the exam.
She found the IELTS Energy podcast and took our free quiz.
The insider information and exam overview we provided prepared her.
Advice #1: The Reading exam is not a comprehension test
Before signing up for 3 Keys IELTS, Elvira thought of the Reading exam as a test of reading comprehension.
Our study system showed her that this is not accurate!
There is not enough time provided to read passages in their entirety and find answers.
Instead, strategies must be used!
This is the only way to get answers correct in such a short amount of time.
Advice #2: Match key words
Elvira discovered how practical and useful the 3 Keys strategy is of matching key words.
She learned how to identify key words in the text.
She then found out how to scan passages for key words and parallels.
Additionally, she learned how to find answers in the sentences containing the key words.
This made it possible for her to get all answers correct in the short amount of time provided.
Advice #3: Listen to podcasts made for native English speakers
So many students gravitate toward podcasts for language learners.
However, you will be more interested and engaged if you choose podcasts with subjects that interest you.
When you open yourself to podcasts made for natives, there are so many options!
You can easily find something that you love listening to!
It will then be much easier to stay motivated and interested.
Takeaway
Elvira only had to take the IELTS exam one time!
As soon as she decided to take it, she knew she needed a study system.
She signed up for 3 Keys IELTS right away and strictly followed our study plan.
The strategies in our system gave her the tools she needed to reach her IELTS goals.
She scored an overall 8 and is now applying for graduate school in the U.S.
You can also reach your IELTS goals!
Sign up for 3 Keys IELTS to get the strategies you need to score 7 or higher!
What questions do you have from today's episode?
Please leave a comment below.