Today I'll share some IELTS Examiner secrets with you, to help both students and teachers.
As you know, I was an IELTS Examiner for 14 years.
In my video discussing this, a teacher commented- thank you Mw182006.
This subscriber asked me to do some teacher-centric videos about my overall experience as an examiner. We may come out with a teacher training course in the near future!
However, today, I wanted to share with you some insider knowledge that many IELTS teachers may not know.
These are tips straight from my experience!
Speaking
✤You're not graded on covering the bullet points in Speaking Part 2.
✤In Part 1 and Part 2, you must use informal language, like slang and idioms, so you sound more natural, like a native, and less like a student.
✤You can still get a 7 for pronunciation if you retain some of your first language accent. The most important feature for raising this score is your expressiveness.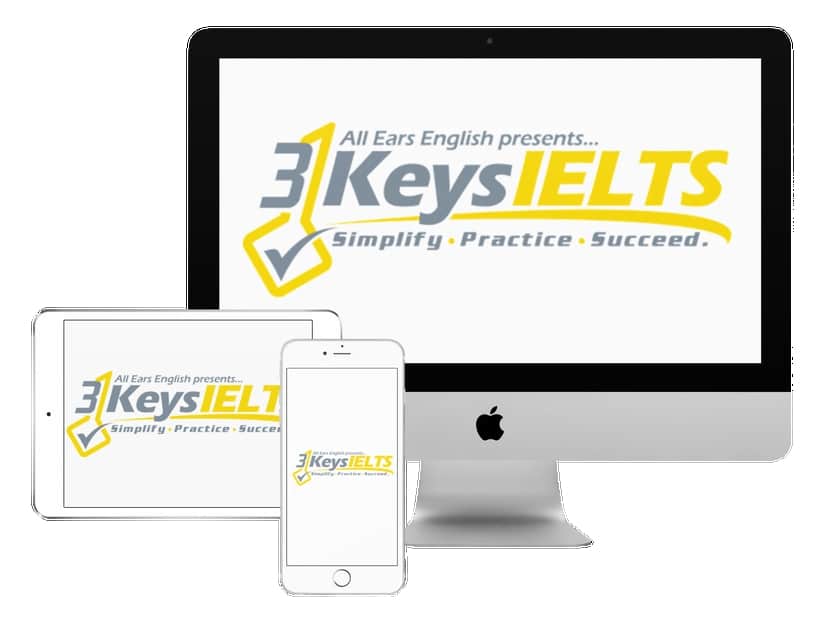 3 Keys IELTS Online Course
100% Score Increase Guarantee
Are you ready to move past IELTS and move forward with your life vision?
Find out why our strategies are the most powerful in the IELTS world.
Writing
✤You will actually be assessed by 3 different examiners– one for Speaking, one for Writing Task 1, and one for Writing Task 2. Feel free to repeat phrases, then!
✤We don't count words anymore! However, it's nigh impossible to get a 7+ if you have too few words, as you won't have enough impressive vocabulary or ideas.
In our online IELTS course, 3 Keys IELTS, we give you all the strategies and practice you need to score highly on all parts of the IELTS exam.
What IELTS questions do you have?
Leave them in the comments section below!