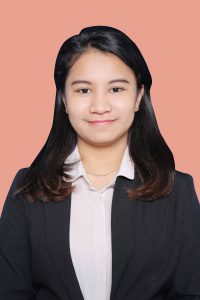 Today find out how Nadya moved from a 6 to a 7.5 band score on her IELTS with 3 Keys IELTS Success System.
Nadya joined 3 Keys IELTS because she was inspired by our other success stories like Pedro and Renata.
Nadya came into the course with an overall score of 6.
After she took our course she got the following scores:
Listening: 7.5
Speaking: 8
Writing: 6
Reading: 8
———–
Overall: 7.5

How did she do it?
Reading
In the course she got the reading tip that she should not try to understand every single thing in the reading passages.
You don't need to understand every word.
It's all about timing.
You must have the strategies and practice them.
This is what Nadya did.
She also moved on to easier questions and just took a guess on the ones that she didn't understand.
Are you ready to move past IELTS and move forward with your life vision?

Find out why our strategies are the most powerful in the IELTS world.

When you use our Insider Method you avoid the BIGGEST MISTAKES that most students make on IELTS.

Click here to get a score increase on IELTS. It's guaranteed.
Speaking
On the Speaking test she learned that she had to be prepared for any kind of topic.
She prepared every possible answer for every part of the test.
She gained confidence from the practice time that she put into it.
On test day she had to talk about the games that she played when she was a kid.
She made up some stories and it worked.
In our course she used the Anti-anxiety Module to learn how to remain confident and centered.
Listening
She prepared by using the outside listening resources that she got in our study plan and this helped her to get the extra practice she needed for her listening score.
She found some great video series on You Tube and used that resource to get used to the natural English accents.
Check out Fun for Louie on You Tube.
Do you feel inspired by Nadya's story?
Let us know in the comments below.