On the IELTS Exam, sometimes you might get a question about how to improve neighborhoods.
These questions could come up in Speaking Part 3 or Writing Task 2 essays.
You will need to brainstorm quickly and then be able to respond if you want score a Band 7, 8 or 9.
What should you do?
Today you'll get all of the tips and hints from former IELTS Examiner Jessica about how to think through this topic and how to deliver the highest-scoring answer that you can.
Watch the video
IELTS Strategies From Ex-Examiner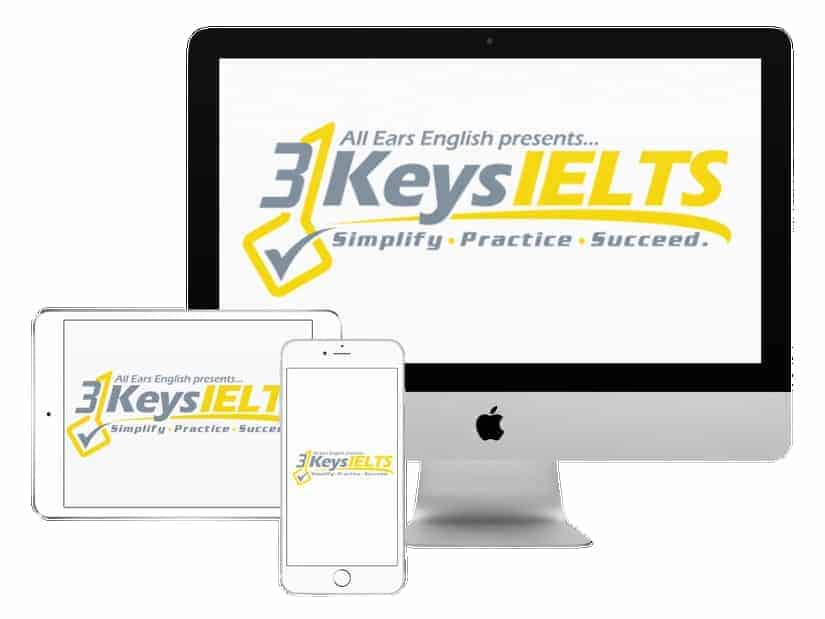 100% Score Increase Guarantee with our Insider Method
Are you ready to move past IELTS and move forward with your life vision?
Find out why our strategies are the most powerful in the IELTS world.
When you use our Insider Method you avoid the BIGGEST MISTAKES that most students make on IELTS.
Click here to get a score increase on IELTS. It's 100% guaranteed.
Join the club!
Do you want to be in the All Ears English Website Wizard Club?
We are improving our website for 2020, and we want to talk to as many of our students as we can!
Apply to be in the club! Go to https://www.allearsenglish.com/wizard before December 31st or click here now.
Congratulations to 3 Keys student Clara! Overall 7.5 on her most recent exam- Listening 8 and 7.5 on Reading, Writing and Speaking!
How to talk about improving neighborhoods
Thank you subscriber Joydev Chaudbury who left a question in the comments section of another IELTS Energy TV video, Band 9 Speaking Part 1 Answers- Neighbors and Neighborhoods.
Joydev wondered how he could talk about improving neighborhoods.
This topic may arise in Speaking Part 3 or Writing Task 2, related to urban areas, your city or area, or residential neighborhoods in general.
3 things you can talk about
First, you should talk about the infrastructure. (This is like the bones of an area.) For instance, you could recommend filling in potholes, widening narrow roads, and adding more sidewalks for pedestrian safety.
You may also mention public facilities that need to be constructed, such as libraries with early literacy initiatives.
Additionally, you could talk about the need for free child care facilities for working parents, rent-controlled apartments and more low-income housing.
Also, of course, mentioning parks and other green spaces, as well as community centers, would complete the list of facilities to construct.
Finally, don't mix up 'equipment' with 'facilities', as many students do.
'Equipment' is the tools you use, like a treadmill at the gym, while 'facilities' are the places you use.
Takeaway
This question about improving neighborhoods may come in Speaking Part 3 or Writing Task 2. Be ready for it by working with some of these strategies that we suggested today.
In our online IELTS course, 3 Keys IELTS, we give you all the strategies and practice you need to score highly on all parts of the IELTS exam.
Check out our online course here, the only one with a guaranteed score increase.
What questions do you have?
Let us know in the comments below.