Today you'll find out if you can realistically raise your IELTS score in just one month.
Click here for a complete mock speaking test and examiner feedback.
Don't forget to sign up for our September webclass to raise your Speaking score! Learn how to become a conversation magnet- click here to grab your spot!
Congratulations to our 3 Keys student Jonathan, who went from a 6 to an 8 in IELTS Speaking!
So, is it possible to increase your IELTS score in just 30 days?
Yes! But, you have to make IELTS your part-time job.
That's why having a detailed and organized study plan is a must. We have 30 day plans and 60 day plans waiting for you in our online 3 Keys IELTS course!
In your one month of preparation, you must balance your time between improving your overall English and learning/practicing test strategies.
Strategies Created by an EX-IELTS Examiner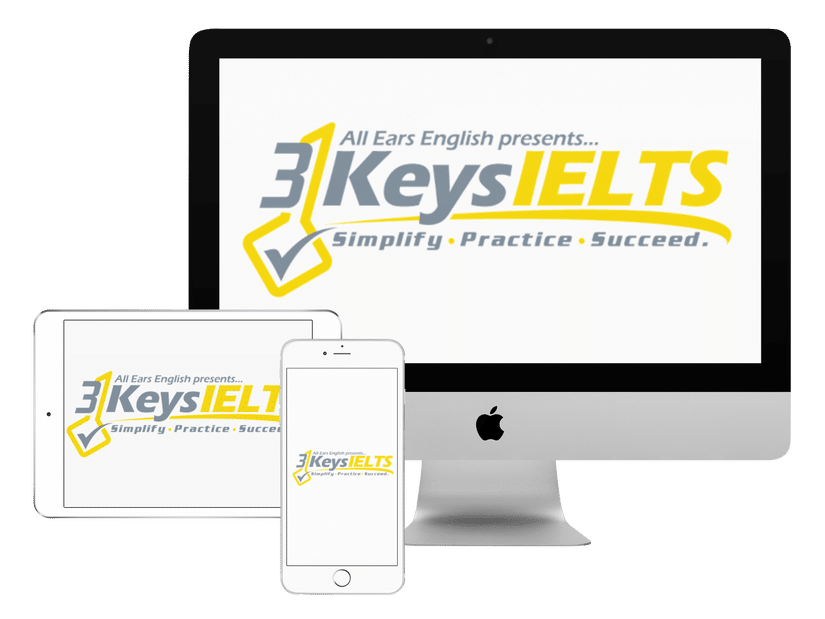 100% Score Increase Guarantee with our Insider Method

Are you ready to move past IELTS and move forward with your life vision?

Find out why our strategies are the most powerful in the IELTS world.

When you use our Insider Method you avoid the BIGGEST MISTAKES that most students make on IELTS.

Click here to get a score increase on IELTS. It's 100% guaranteed.
Increase IELTS Listening Scores
Listen to podcasts made for native speakers every day.
Learn the patterns of the IELTS Listening Exam– they use the same tricks every week!
Then, after studying these tricks and learning the test strategies, practice!
Increase IELTS Reading Scores
Read newspapers and novels.
However, although reading comprehension matters, it is not the most important thing for getting an amazing Reading score.
You need time-saving strategies, just like the ones our 3 Keys students have, who get 9's on Reading!
Increase IELTS Speaking Scores
Talk out loud to yourself every day. Like I talked about last week, prepare with strategies for Speaking Parts 2 and 3.
Increase IELTS Writing Scores
You need templates for the essay, plain and simple, that are prepared for you by an IELTS expert.
Read widely and often to raise this score as well. This is the best way to get ideas, new vocabulary, and impressive sentence structures to use on your test.
What would you get on the IELTS Exam if you took it right now?
Find out in just 2 minutes. Click here to take our quiz!
What do you think of today's lesson?
Comment below!