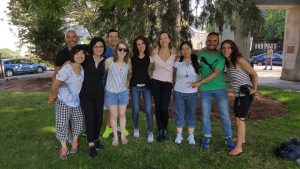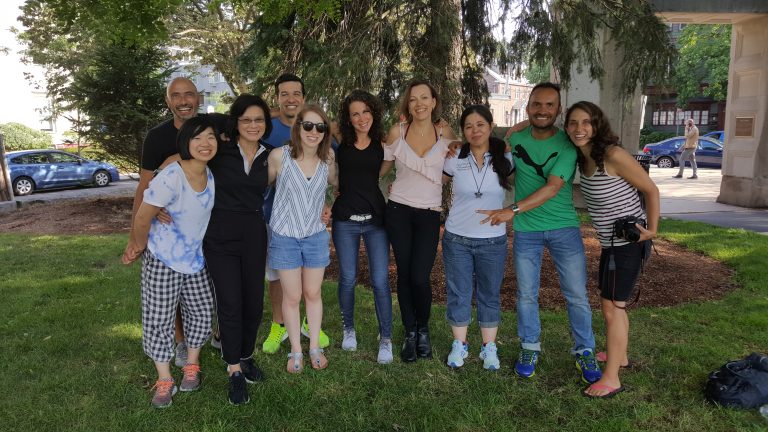 Do you want to see a big change in your English confidence levels this summer?
This summer, come immerse yourself in the Urban Immersion Adventure in New York City this summer.
Today find out why we have added NYC as our second city for the program and why you should apply for your spot today.
The New York weekend will happen July 26-29.
Why are we calling this an "immersion" adventure?
You will only be using English.
You will not use your native language at all.
You will be asked to go out into the city and complete challenges.
But don't worry, we will prepare you beforehand.
Go here to check out photos from the last program dates.
3 reasons why Urban Adventures NYC will be a special hit:
You won't get lost with other tourists: T

here is so much tourism in NYC. I always see people walking around, but they are alone, in a couple, or a family. They get lost walking through Times Square. In this program you will not be alone and you'll be with Michelle who is a local and with me who used to live there. You will see the city as a local person would see it.
Not just hanging out with people from your own country:

 I used to teach English in New York and after class the groups of students would go out and explore the city but mostly they stayed in groups from their own countries. This won't happen in this program. We will be all together as a group and you'll be with native speakers at least 1/3 of the time.
NYC is your classroom: W

e'll be 

outside. We'll be active. We'll be running around the city. We'll use the city as the material. You will actually talk with local New Yorkers. We will have our native speakers with us too. You'll be able to learn about life in NYC from them.
How hard is it to get accepted?
You need to show us that you are the right kind of student and that you are really motivated and that you are going to put 100% energy and enthusiasm into this adventure.
Spots are limited and the prices goes up February 1. Click here to apply now.
What about English level? We want you to be at least at the intermediate level. You should be someone who is wanting to push higher but the most important things is having a positive attitude. 
What mistakes should you avoid? Don't submit your application then send the video later. Instead, send the video in right away. We need your audio or video to consider your application and offer you an interview.
Why are we selective?
This is an intense weekend. We spend a lot of time together as a small group and the attitude of each person really matters.
Apply now before prices go up Feb 1.
What questions do you have about the program?
Let us know in the comments below.