Today you'll hear a band 9 sample IELTS Part 2 answer about a person I want to know.
Click here for a complete mock speaking test and examiner feedback.
First off, congrats to 3 Keys' student Rodrigo, who scored an overall 7.5 on his most recent IELTS Exam!
Thank you to subscriber Dheeru Sing for asking for this sample answer:
Describe a person who you have never met and want to know more about.
Notes from my sample IELTS Part 2 answer:
Jason Mantzoukas
Greek, from Maine
How Did This Get Made host
Con Air
Comedy Bang Bang
Strategies Created by an EX-IELTS Examiner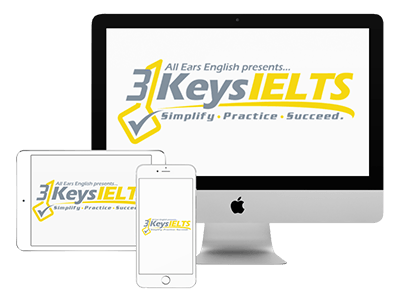 100% Score Increase Guarantee with our Insider Method

Are you ready to move past IELTS and move forward with your life vision?

Find out why our strategies are the most powerful in the IELTS world.

When you use our Insider Method you avoid the BIGGEST MISTAKES that most students make on IELTS.

Click here to get a score increase on IELTS. It's 100% guaranteed.
For more sample answers about people, check out these other IELTS Energy TV videos:
Do you want to go deeper in your IELTS Speaking practice?
Click here for a full IELTS mock test with a real student, including transcripts and my detailed examiner feedback + scores.
What IELTS questions do you have?
Ask me in the comments section below!