Vocabulary is a huge part of your IELTS score. You need specific vocabulary if you get a Speaking question about exercise.
You should avoid being general in your answer because that will bring your score down.
In today's video we will show you specific words for yoga and other forms of exercise that you can use on test day to sound more specific and natural.
Remember, if you subscribe to the All Ears English iOS app you get real-time transcripts, you can tap words that you want to study, get the definition, and save them to your personalized word list. Go here now to get it.
Strategies Created by an Ex-IELTS Examiner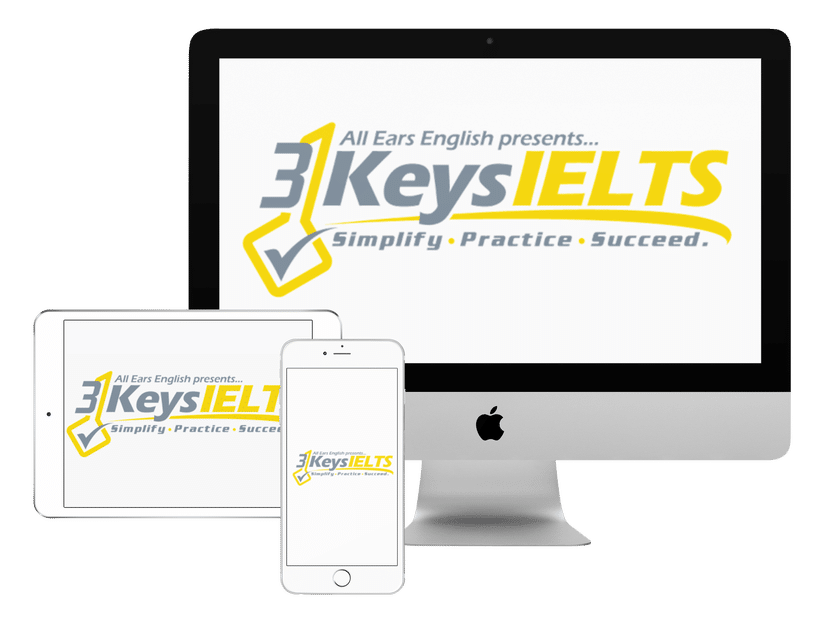 100% Score Increase Guarantee with our Insider Method

Are you ready to move past IELTS and move forward with your life vision?

Find out why our strategies are the most powerful in the IELTS world.

When you use our Insider Method you avoid the BIGGEST MISTAKES that most students make on IELTS.

Click here to get a score increase on IELTS. It's 100% guaranteed.
Yoga vocabulary:
Down dog or downward dog
Tree pose
Child's pose
Re-invigorate: Get fresh energy back
Cross Fit: A group-oriented exercise
Dumbells
Free weights: Weights that are not attached to a machine
Core: Your abdominal or stomach muscles
What exercises do you like to do?
Let us know in the comments and practice for Speaking Part 1 now!