Today you'll meet Nikolay, who passed IELTS with an 8.5, and moved to Canada.
He is accomplishing his goals and moving on with life!
Find out today how he managed to change his life.
Discover what getting past IELTS has allowed him to do.
Get inspired to go after your dreams just like Nikolay!
Nikolay's IELTS background
He was thinking about working abroad or possibly immigrating.
His dreams were to explore the world and visit many countries.
Before long, he decided he wanted to immigrate to Canada.
He was studying on his own with free materials he found online.
Preparing for the general exam, he initially got scores that were much lower than he needed.
He needed the "magic" 8, 7, 7, 7.
Many listeners can relate to his struggle when he couldn't score higher than 6.5 in Writing.
3 Keys IELTS turned things around
He started listening to our podcast and began to really understand what the Examiner was looking for.
He compares it to a game, where you need to understand the rules.
We need to know what we're missing in order to know how to get to our goal.
Signing up for 3 Keys IELTS changed everything.
He had been taking the IELTS exam every time it was available.
Once he had strategies, the test experience was totally different.
Nikolay's hard work paid off!
On his final exam, he received excellent scores!
Listening: 9
Reading: 9
Speaking: 8
Writing: 7
This didn't happen automatically.
He had to take the exam 4 times.
It was vital that he signed up for a study system with a study plan and strategies for the entire exam.
Strategies Created By a Former Examiner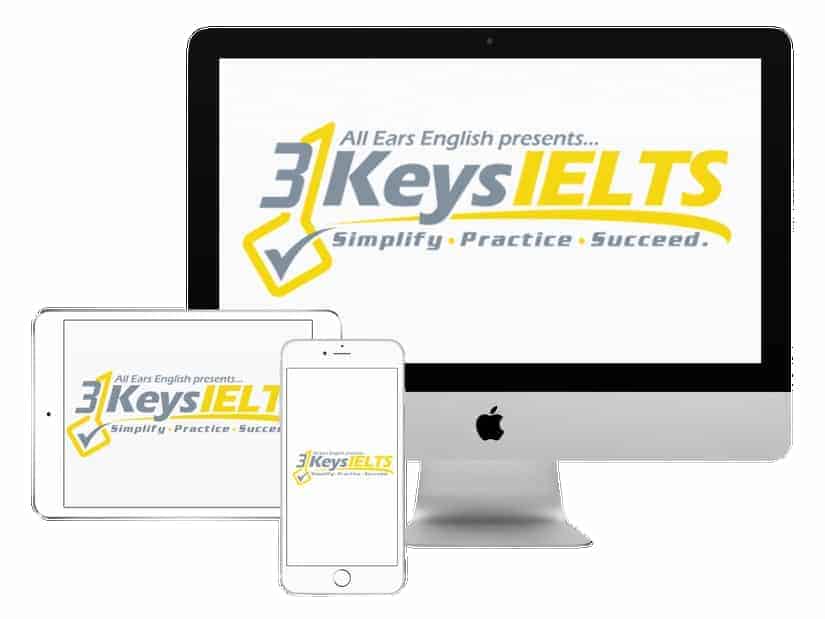 100% Score Increase Guarantee with our Insider Method

Are you ready to move past IELTS and move forward with your life vision?

Find out why our strategies are the most powerful in the IELTS world.

When you use our Insider Method you avoid the BIGGEST MISTAKES that most students make on IELTS.

Click here to get a score increase on IELTS. It's 100% guaranteed.
His next step was submitting documentation
It was very exciting to be moving on with the process!
He felt like everything was destined.
He knew that it could be a year-long process to get approved.
His was approved in just 3 months!
It was very exciting to receive the confirmation of permanent residence!
Then, he moved to Canada with all the same benefits Canadians get.
Where did Nikolay end up?
He moved to Toronto.
It's one of the largest Canadian cities.
He feels the city has a lot of life and movement.
He was originally from Moscow, a city of 20 million people.
In comparison, any city will feel small!
It's a slower pace of life where he lives now.
He is fine with that!
He has now been there 2 1/2 years.
Nikolay's professional experience
He started his job as administrative personnel in a furniture store.
It was a decent job and he was happy with it.
Within 6 months, he became an operations manager.
It has been quite a journey!
He realizes that many people who work hard don't get breaks and things don't work out.
He was grateful and excited that things had worked out for him.
He now has a podcast!
The pandemic is still raging where he lives.
Toronto is only moving out of lockdown this week.
In the midst of the pandemic, he realized he's passionate about helping people build their inner power.
He wants to help motivate people toward self-improvement.
It is in Russian and is called "Alter Ego."
It is about career transformations.
He has now gotten into life and career coaching.
Takeaway
Get inspired by Nikolay's story!
For the system that helped Nikolay pass IELTS with flying colors, sign up for 3 Keys IELTS today!
We have 4 different options- academic, general, paper or computer.
Keep your goals and dreams in mind, because they're worth the hard work!
When you're in the thick of IELTS study, it might be hard to keep your mind on the long game.
Seek after ways to change your life in positive ways.
Follow your interests and passions!
If you put in genuine effort, luck and results will find you!
What questions do you have from today's episode?
Please leave a comment below.