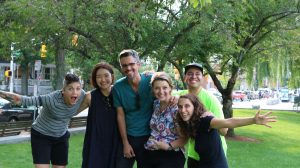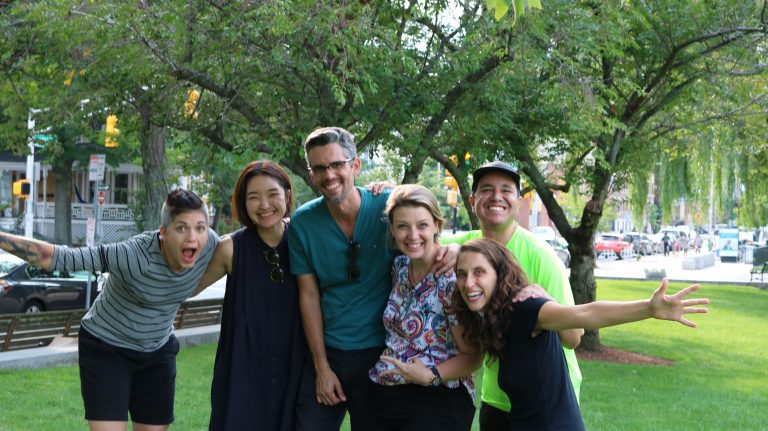 Do you find the amount of content in the AEE archives to be a bit overwhelming?
Do you want to look at old episodes but feel unsure how to do that?
If you want to learn new things in speaking English, the archives can be a great place.
We're going to give you three strategies to help you in working through the content and finding topics that can help you to learn.
Here's a question that reiterates this thought and process.
Hello Ms. Lindsay,

I appreciate you and your coworkers for your superior content. I understand the conversations that you have about 80% of the time, which is great.

I have a question about your content. If we have listened to your podcast from the beginning, should I go back? Should I listen to the older ones? Or should I just focus on the more recent ones?

Thanks for your help,

Ali
Make sure you understand every word you hear on All Ears English.

Bring your English to the advanced level with new vocabulary and natural expressions.

Subscribe and get the transcripts delivered by email.

Learn to speak naturally with the American accent.

Click here to subscribe and save 50%
Don't Get Lost, Just Work Through It
We have a massive amount of content out there in our archives.
Since there is a lot of content it can be overwhelming.
You may not know where to start, or how to find something specific you are looking for.
How can we use all of these free resources?
Explore the podcasts and use this incredible archive in different ways.
You may want to revisit some old ones and use them as a motivational tool.
You want to make the most of all of this content, so how do you do that?
Three Great Ways To Make The Most of Your Content
Before you get lost in all of the content, stop and think of how to make the most of it.
We have three easy ways that can help you to find what you are looking for, and also to discover something new.
Learn and search by topic: Type into the search bar at the blog or on the app "phrasal verbs" or "business English" or "listening" or "pronunciation". Whatever you are looking for, put it into the search bar and you can find episodes that tie to that. After you listen to the episode and then come back to the blog post and you can reiterate what you just learned. You can get lost in this, but in a really good way! If you are trying to do something specific, you can even type that in and find related episodes that can help you.
Choose a number and see the episodes that come up: This is totally random, but it's a way of searching. You could choose your favorite number and discover something cool and new. You will find episodes with that number in it and the good content can find you. It's a total chance but you can find something neat this way.
Just search "guest": There have been so many amazing guests on the podcast, and this search can lead you to somebody great. You will find somebody amazing that spoke about something that you may want to learn about. You may discover some great new accents in these podcasts, and this can lead you to find the transcripts which further help you in learning. You can find information outside the norm and you can discover new topics and accents. The transcripts can really help to reiterate in this area too–this all helps with further learning. This is a great way to further challenge yourself.
Dive in and discover something new!
This is a fun way to discover something that you may have never even realized you were looking for.
Takeaway
Our archives offer something new and a great way of learning to speak English.
Don't be overwhelmed by all of the content, but rather just know how to use it in the best way possible.
These three strategies can help you to find what you are looking for, and even to discover something new and exciting.
Use this content as another way of learning to speak English, but more important to make great connections.
If you have any questions, please leave them below in the comments section.
We'll get back to you as soon as we can.