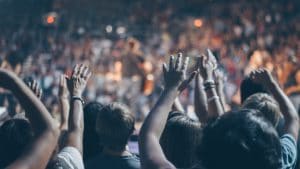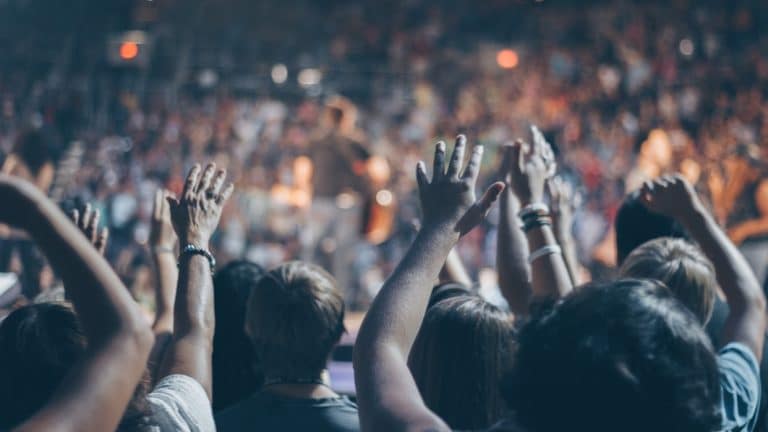 Have you ever heard somebody wonder what the point of something is?
Does this seem like an unfamiliar phrase to you?
Have you ever wondered what exactly this means in English.
We're going to help you to understand when you might say this, how to use it, and different ways to express what the point of something is.
One of our listeners was listening to a Whitney Houston song and has a question about it that relates to this very point.
Hi, Lindsay and Michelle,

I'm Subin from South Korea. I've been listening to All Ears English since July, 2017. I listen to it whenever I have a meal at home, organize my room, or get ready to go out. Studying English with your podcast has become an essential part of my daily life.

I have a question for you. In a song called "Run To You" by Whitney Houston, whom I listen to often, there are lyrics like this. "What's the sense of trying hard to find your dreams without someone to share it with?" (Whitney Houston) What do these lyrics exactly mean?

Does the expression "what's the sense of doing something" have the same meaning as "what's the point of doing something"? If not, how is it different from the other in meaning? I hope you'll give some examples.

Plus, as you did in Japan, I hope you will have an event with Korean listeners in Seoul, South Korea someday. The passion Koreans have toward learning English will blow your mind.

Thanks in advance

Subin
Make sure you understand every word you hear on All Ears English.

Bring your English to the advanced level with new vocabulary and natural expressions.

Get the transcripts from today's episode.

Learn to speak naturally with the American accent.
A Helpful and Valuable Lesson
It's so great that this listener is getting real English from songs.
This can be a valuable way to hear and learn English to use in your life.
So to focus on the question about Whitney Houston's line in her song Run To You:"What's the sense of trying hard to find your dreams without someone to share it with?"
This ultimately means that you can work to achieve your goals but if you are alone that may not be quite as sweet of a feeling.
Both of the phrases "what's the sense" and "what's the point" mean that there is no reason or rationale for doing something.
When comparing the two, the only real difference is that one sounds more formal and one is used more in everyday conversations.
Related Examples Help To Get The Point Across
So you may find it easier to understand this if you look at related examples.
The idea here is to point out that something doesn't make sense if you don't have all things covered.
Something can be so much sweeter or successful or more enjoyable if you have the complete picture.
So in our example it's: "What's the sense of trying hard to find your dreams without someone to share it with?"
Some other related examples that get this point across might be:
What's the point of living in the city if you don't save any money to enjoy it?
What's the sense of exercising if you only eat junk food?
What's the point of going out on more dates? I never seem to meet anyone!
The idea here is all about saying there's no point to something if you don't get what you want in the end.
Other Ways To Express This Sentiment
You can say the same sort of thing without asking a question.
So you might say something like:
I don't want to argue anymore. There's no point. We can't resolve our issues.
There's no sense in going to that party if you don't feel well.
There's no point in getting upset over this situation.
You might also say there's no point in other ways such as:
It's pointless to go out with her again if you don't think that the relationship is going anywhere.
It's useless to buy all those clothes for summer when it's already winter.
What's the use in heading to the store if you know they're already out of what you want?
The theme of all these phrases is looking for the meaning in something or expressing that you think there isn't a meaning.
They are very expressive and can be used to express your opinion in a unique way, though they can tend to be a bit more negative.
Takeaway
These phrases are great to explain a semi negative feeling–there are many other ways to use these phrases.
These phrases can help you express your opinion in a unique and colorful way.
Though these phrases tend to be a bit more negative or cynical, they get the point across.
We've all thought through these things and wondered what the point of something is.
Now you know how to express this in several different ways.
If you have any questions, please leave them below in the comments section.
We'll get back to you as soon as we can.