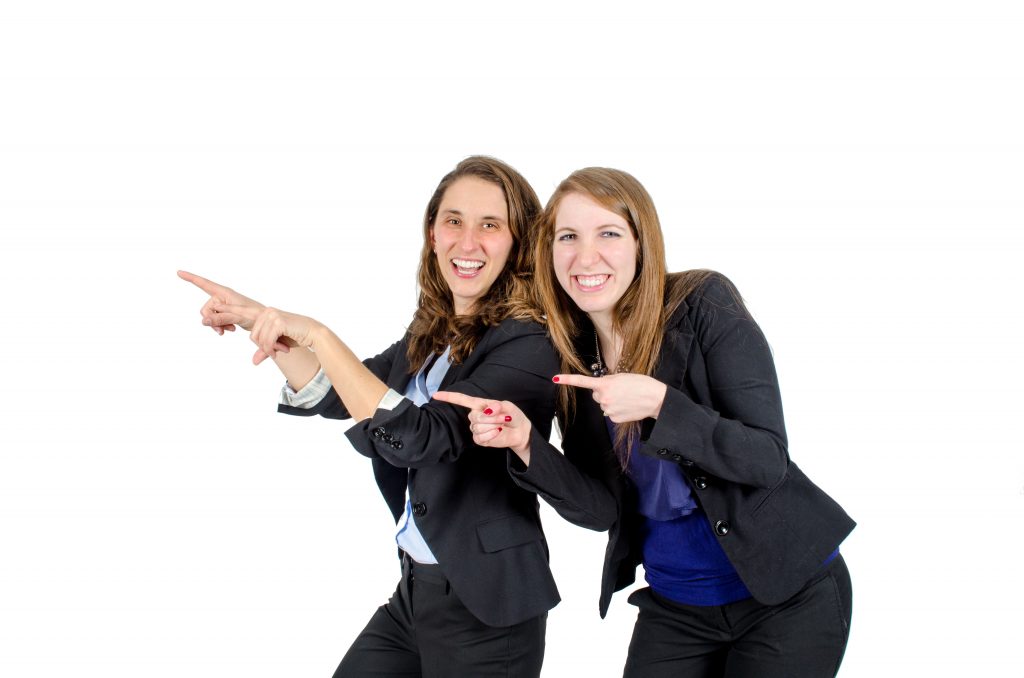 Are you into fashion or talking about it?
Do you hear people talk about fashion in English?
Are there some differences that you don't quite understand?
We're going to look at why fashion is such an important topic of conversation and why you need to get confident in this topic to connect on a daily basis with native speakers.
We're also going to look at the differences between British vs. American English, because there are many especially within fashion.
Get Your Transcripts!
Make sure you understand every word you hear on All Ears English.

Bring your English to the advanced level with new vocabulary and natural expressions.

Get the transcripts from today's episode.

Learn to speak naturally with the American accent.
Here's a question from one of our listeners about these differences that may have struck you before too.
Hi Lindsay, Michelle, and Jessica,

How are you doing ? I am Minhaj from India.

Congratulations and best wishes to Michelle for having a new baby.

I have a question today–what is the difference between Sweater, jumper and pullover ?

I have heard all of these and it seems confusing to me.

Hoping to hear from you in your podcast.

Thank you for your help!
Breaking Down The Differences
When you look at these three words, they seem quite different.
Are there instances where you say jumper, pullover, or sweater?
This is likely a case of British vs. American English.
You will hear most people within the United States say the word "pullover," but not "jumper."
In the US, you might hear the word jumper more as something like a dress for little girls, but it's just not used very often.
If you do a bit of research, you can see that a sweater is US English, while jumper and pullover mean the same thing but in British English.
It's important to know this difference because if you go shopping in the US or England you want to use the right words.
Also, in your conversations, someone may not understand you if you talk about their jumper/pullover or sweater (or vice versa).
The differences between the two can be quite significant when you look at them side by side.
Knowing Both Can Help
It can be interesting to watch British movies or TV shows.
Understanding the differences in vocabulary can be very eye opening.
It can be helpful to know both versions of things for conversation purposes.
It seems that many of the differences in conversation have to do with clothing or fashion.
See for yourself, because here are some more examples of these differences.
Underwear vs. Knickers (maybe also underwear in B.E? Listeners let us know!)
Diaper vs. Nappy
Pacifier vs. Dummy
Pants vs. Trousers
Sneakers vs. Trainers
So you see that these differences are significant, and they exist in many aspects of clothing or fashion in general.
Fashion As A Conversation Starter
What is fashion and what is style?
There are so many quotes around fashion because it is such an important part of culture.
Even if you aren't into it yourself, you can see how it can be such a big deal to people.
Look at some of the quotes about fashion and it will tell you the story.
"Fashion fades. Only style remains the same"- CoCo Chanel
"Fashion is instant language."- Miuccia Prada
"Fashion fades, style is eternal"- Yves St. Laurent
"Style is a way to say who you are without having to speak"- Rachel Zoe
Fashion is always going to be a part of culture, so knowing how to talk about it can be helpful.
This can be a great conversation starter, and it can help you to recognize the differences between the two in a very effective way.
Takeaway
British and American English are different in many ways, including when it comes to talking about clothing and accessories.
Fashion and style are two different things, and it helps to know that.
Is fashion a language of its own?
What do you think? Let us know!
If you have any questions, please leave them below in the comments section.
We'll get back to you as soon as we can.