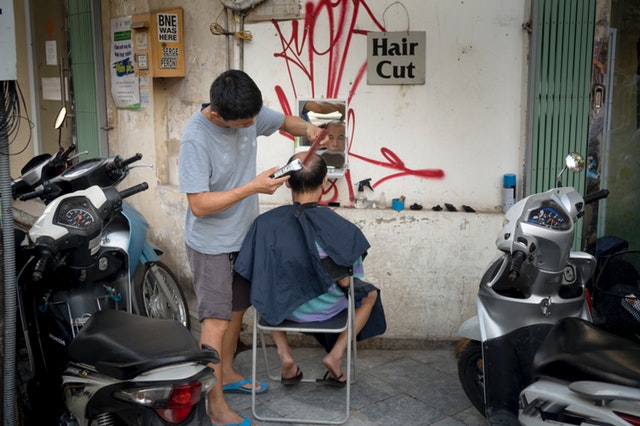 Last week we spoke about haircuts and how to talk to the hair stylist because we had a great listener question.
Today we are going to do part 2!
It's important to communicate to the stylist at the end of the haircut if you think they should change anything.
Have you ever not really liked your cut but felt bad saying something?
This has happened to many of us, and so you learn to speak up.
We're going to look at what you can say if you find yourself in this situation.
Get Your Transcripts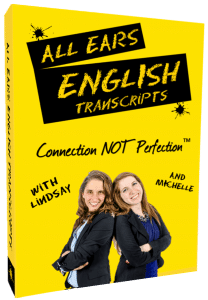 Make sure you understand every word you hear on All Ears English.

Bring your English to the advanced level with new vocabulary and natural expressions.

Get the transcripts from today's episode.

Learn to speak naturally with the American accent.
The Right Approach Matters
There is nothing wrong with talking to the stylist about something you want fixed.
Many of us have stories about what happened when we had a bad haircut and we weren't quite sure of what to say about it.
So what can you say?
It's like giving any feedback, and so you may want to remember that in your approach.
Give a compliment to start off nicely, and then be honest and say what you want done differently.
If you use the right approach, then you can get what you want and nobody gets their feelings hurt.
This is a perfect example of how the right approach matters greatly.
The Right Things To Say
As you are thinking of the right things to say, there are some great examples.
You want to consider the situation that you are in, the way that they stylist is approaching it, and then go from there.
Here are a few examples of scenarios and how you can respond.
If the stylist says "Okay I'm finished! Do you like it?"
-What you could say: "Oh it looks really nice!"
-What you could do: "Would you mind….."
…taking a little bit more off the (top, sides, bangs)
…adding some (layers, bangs)
If the stylist finishes and is matter of fact and therefore not really thinking anything is wrong
-What you could say: "I think it might look a little better .."
…if there were more (layers)
…if the part were on the left side
…if this side were cut a little bit more. There's a longer piece here
-What you could do: Take out a mirror and point out the problem area directly.
It's important to remember that it is YOUR haircut.
You shouldn't feel bad, but you should be nice about it.
The right approach and the best things to say in English will help you tremendously in the end.
Takeaway
Be friendly but don't be shy, and it's good to find a balance between both.
You are paying for a service, and you want to be sure that you're happy with it at the end.
Know that if something isn't working for you, that it's okay to mention it and try to get it right.
It's all about your approach in English and if you say the right thing the right way, then you can get it fixed and not worry about offending anyone.
If you have any questions, please leave them below in the comments section.
We'll get back to you as soon as we can.