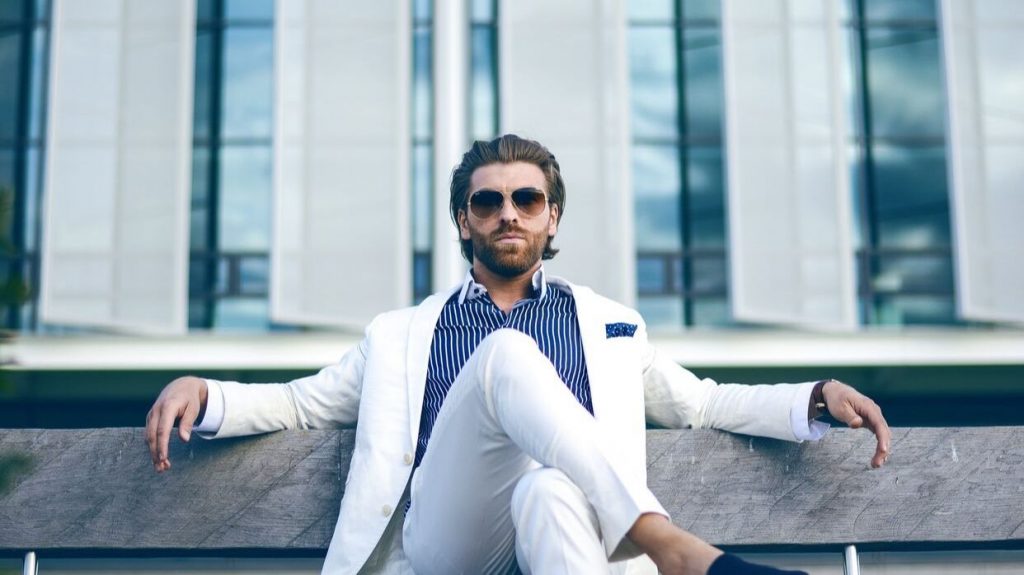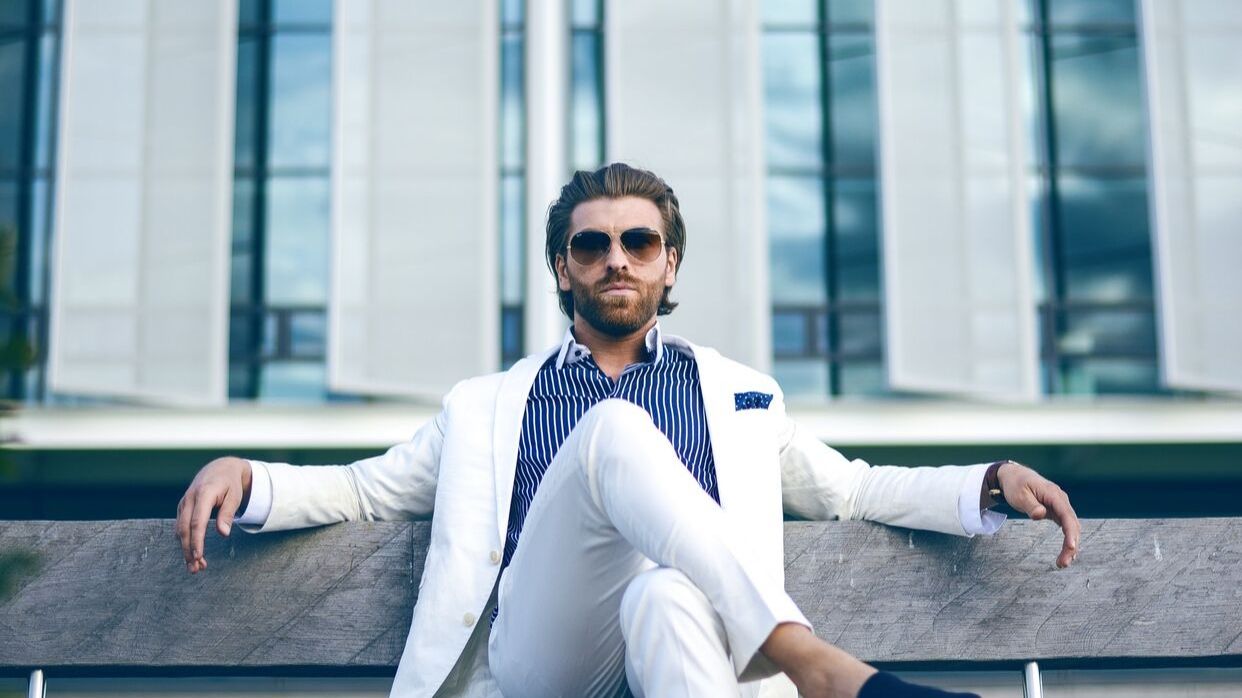 Are you sporting anything fun today?
Have you heard this phrase talking about "sporting" something in English?
If you aren't used to talking about fashion or what you are wearing, then phrases such as this can be confusing.
We're going to help you to understand how to talk about fashion, what you are wearing, and how this may come up in conversation often.
Get Your Transcripts Today!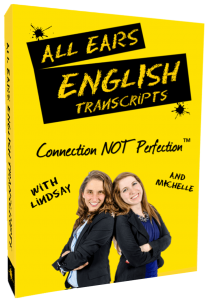 Make sure you understand every word you hear on All Ears English.
Bring your English to the advanced level with new vocabulary and natural expressions.
Subscribe and get the transcripts delivered by email.
Learn to speak naturally with the American accent.
Click here to subscribe and save 50%
Talking About Fashion
There are so many different ways to talk about what you are wearing.
Talking about fashion, what you are wearing, and the way that you are wearing it is something that comes up in conversation often.
So let's start by looking at the phrase used in the beginning of the episode today which is to say you are "sporting" something.
This means you are wearing something, usually that you are wearing it well.
You look good, you are stylish, or you are fashionable with what you have on.
You can use it in a few ways in conversation, and it can come in handy in the way that you communicate.
"You have to sport your fanciest shoes for this event." or "I'm sporting my awesome new sneakers."
Saying this phrase is just one example of how you can say that you are wearing something.
Talking about what you are wearing, or how you are wearing it is something you may talk about often in everyday conversations.
Helpful Phrases To Discuss What You're Wearing
So you want to say something more than "I'm wearing…" and that means that you are taking your English up a level.
Using these phrases can help you to talk about what you're wearing in a way that natives may use.
So what else can you say?
Rocking: This is slang and you will hear this used often. It means you are wearing something well! "I am rockin' this new t-shirt!" You will find that you can say "rockin" or "rocking" and both work well. You might also say something like "You gotta rock that new outfit."
Donning: This is kind of a cool one and it can take it up a notch. It makes it sound a bit fancier, but in a slang and cool way. It may not be used as frequently as the others, but it works in conversation. "I think I'll don my sparkly dress to the party."
Have on/Put on: This works well when you are already wearing something. You can talk about the action of getting yourself into these clothes. You can say, "She put on her nicest outfit for her date." "She had on a blue dress. It was beautiful."
Dressed in: This sounds fancy, and so it may be a bit more formal in conversation. It gets right to the point and talks about what you are wearing in that moment. "You can't miss him- he's dressed in a purple shirt and khaki pants."
All of these phrases work really well to discuss what you are wearing or what looks good.
It's All About Connecting
Talking about your clothes is a huge connection skill.
It can help you identify someone, tell someone how to identify you, or just talk about your style in general for storytelling!
Talking about style, fashion, or what you are wearing comes up in conversation often.
This is something that people really like to talk about, and so you want to be aware of how to discuss these things.
You don't have to talk about this often if it's not a priority to you, but you do want to know what the key phrases are.
You now have different ways to talk about this above and beyond simply saying "I'm wearing."
This takes your conversations in a whole new direction in English, and helps you with making connections.
Roleplay To Help
Let's look at a specific roleplay to help illustrate this example.
Let's assume that Lindsay and Michelle work for the same company, but Michelle works for the San Francisco office and Lindsay work in NY.
The two have never met each other and are meeting for the first time for a meeting we will have at a coffee shop.
They are trying to locate one another and are on the phone.
Michelle: "Hey so where are you?"
Lindsay: "I'm in front of the coffee shop. I'm dressed in jeans and a white shirt."
Michelle: "Oh man there are a ton of people here. Do you see me? I'm sporting a fancy business suit (said in a funny way)."
Lindsay: "No. Wait is that you? No…do you see me? I also have on a red scarf."
Michelle: "Oh there you are! Oh nice–you are really rockin' that scarf!"
Lindsay: "Thanks! I see you!"
Takeaway
Talking about what you are wearing is something that will come in handy.
It's important to have the language to help you to express this.
Think about if you want to sound funny, formal, or what type of message you are trying to send.
These words can show your personality when talking about clothes, so try this out in conversation today!
If you have any questions, please place them below in the comments section.
We'll get back to you as soon as we can.