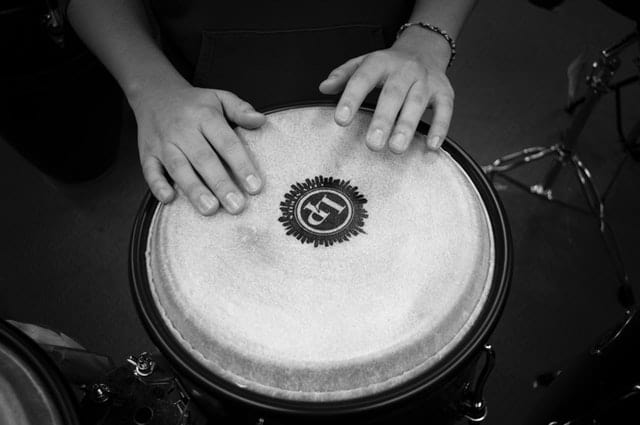 Have you heard anyone say "don't harp on it" in English?
Does this seem confusing because you may know a harp as a musical instrument?
If you have heard any of these musical idioms used, then they may be confusing initially.
We're going to talk about some of the many English musical idioms, and show you how you can use them in natural English conversations for a fun addition.
Get Your Transcripts Today!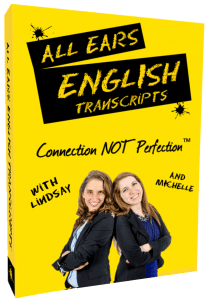 Make sure you understand every word you hear on All Ears English.

Bring your English to the advanced level with new vocabulary and natural expressions.

Subscribe and get the transcripts delivered by email.

Learn to speak naturally with the American accent.
Understanding This Phrase
So have you heard the phrase "don't harp on it" or "don't harp on me?"
This may sound a bit strange, particularly if you think of a harp as a musical instrument.
This is an instance where there can be two meanings for the same word, because yes a harp is a musical instrument.
To harp on something though can mean to keep talking about it over and over again.
It's similar to dwelling on something, which we have talked about before.
This is more when you talk about something to a point that it's irritating, and it can even result in yelling.
So yes a harp is a musical instrument, but this word is part of a musical idiom.
There are so many different musical idioms out there–and so you want to learn them so you can use these in conversation.
Funny enough, way back we did an episode similar to this, but there are so many musical idioms that it's worth you hearing it again. This Episode Will Be Music To Your Ears Because You'll Learn How To Add Color To Your Language
Musically Inspired Phrases
It's actually amazing when you really start to see how many musical idioms out there.
These musically inspired phrases may have nothing to do with an instrument or song, but they are sure fun to use in English conversations.
You want to see these musical idioms and then understand how to use them–these can add a certain fun element into your conversations.
Jazz Up: This means to make something more exciting or interesting. It may be something that isn't that exciting in context, and you find a way to spruce it up or dress it up a bit. It could be a presentation, a display, or just something simple like an outfit. You might say something like "I think we should jazz up the presentation with some jokes and pictures."
Like a Broken Record: This is to say that something is repetitive in nature. This is very similar to harping on something or somebody. It's not necessarily complimentary, but it gets the point across. You might say "My mom sounds like a broken record when she tells me I need to clean my room every day."
March To The Beat of a Different Drummer: This means to be different, unique, original, or just to be yourself. This can be said in a positive or negative way. Oftentimes the person it is being said about doesn't care and wants to be unique and do their own thing. You might say "He wore blue overalls with a polka dotted hat and huge sunglasses. He marches to the beat of a different drummer, that's for sure!"
Sing A Different Tune: This means to change your mind or to talk about something in a very different way. You might say something like "I know you don't like veggies but you'll be singing a different tune when you try this kale smoothie!"
There are so many musical idioms, and these are just a few of them.
They can be natural and really fun to add into conversation, so you should definitely practice using them.
Roleplay To Help
You might not realize just how many musical references there are in everyday phrases in English.
You can start to see that when you see these in a roleplay.
In this roleplay, Lindsay and Michelle are shopping and Michelle is trying to convince Lindsay to buy a really expensive vacuum.
Lindsay says: "Michelle I told you–that's out of my budget."
Michelle says: "I promise it's amazing though, Lindsay. It's totally worth the money."
Lindsay: "I know but you've been harping on about it for so long. I don't want it."
Michelle: "You'd be singing a different tune if you saw how clean my house is. I love it."
Lindsay: "Ugh, you're sounding like a broken record!"
Michelle: "You have to treat yourself! You have to jazz up your home and this will be the first step."
Lindsay: "You really march to the beat of a different drummer, don't you?"
Michelle: "Hmph!"
Takeaway
Sometimes it's fun to learn English in categories, particularly when you are dealing with phrases that can be fun to use. Keep in mind that adding personality like these words to your English can also increase your IELTS score.
This can be a great way to remember something, just like the sports idioms we have used.
Try using some of these and see how they can add a certain fun element into your conversations.
This can really take your English in a whole new direction, and it can make your conversations a lot of fun too.
If you have any questions, please leave them below in the comments section.
We'll get back to you as soon as we can.