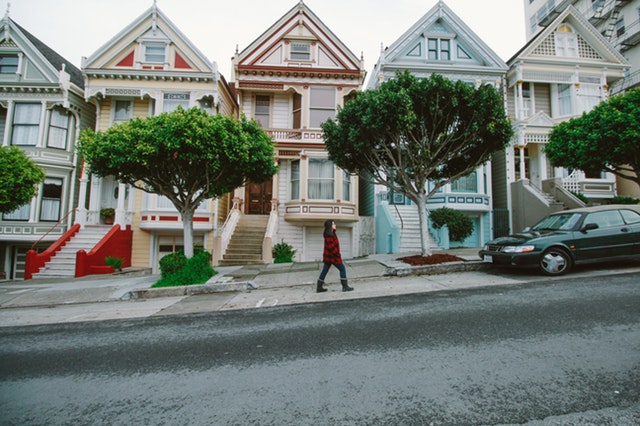 Have you ever thought of words you could use to describe cities that you love?
Have you ever used descriptive words about certain cities in English?
People love to talk about cities that they have visited and lived.
We're going to talk about some of the most common words to describe big cities, why this matters, and how this can be a great conversation starter and way to connect with native speakers in English.
Get Your Transcripts Today!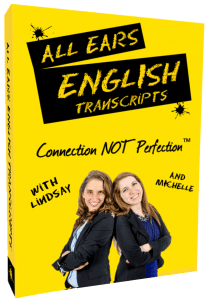 Make sure you understand every word you hear on All Ears English.

Bring your English to the advanced level with new vocabulary and natural expressions.

Subscribe and get the transcripts delivered by email.

Learn to speak naturally with the American accent.
Different Words To Describe Cities
It can be fun and actually really helpful to have different words to describe various cities.
This helps to capture the spirit of these places, and it can tell others a lot.
If you are looking for cities to visit or even move to, then these descriptive words can be really beneficial.
We need to have words to characterize different countries and cities for a variety of reasons.
This will help you to connect with others over these words and make for great entertaining conversation.
You might agree or disagree on the words used, or they can just be part of a larger conversation.
There are some words out there for bigger cities that you may have already heard.
There are some words that you may have of your own, and these can be a great conversation starter.
Common Words To Describe
This is a list of words that you may have seen when it comes to describing bigger cities.
Again this is just a sampling and you may have some of your own that are even better than these words.
Think of what these words mean, and then try using them in some of your conversations in English.
You might find that this inspires you to visit some of these cities because they sound so interesting to you.
New York: It's one of the biggest and busiest cities in the world. It can be very exciting though also a bit overwhelming. Here are a few words that help to capture the spirit of New York City.
Energy: There is a certain energy to this city that never sleeps. You can feel it as soon as you arrive there. This energy may not be replicated anywhere else.
Limitless: It feels as if you can go anywhere and do anything in New York City. There are no limits because there is always more to see and do. You can be anything here!
Bright: The lights of Times Square are like nothing else. There is always so much activity, so many places, and so many bright lights here.
Intimidating: To some, New York City can be quite intimidating. Though it can be exciting, it can also be a little scary. You can easily feel overwhelmed here.
Busy: There is no doubt that this is a busy city with so much going on. There are constantly people everywhere and there is always a lot of activity.
Buenos Aires: It's the capital of Argentina and it's full of beauty and personality. There are so many characteristics to describe this city that many enjoy visiting.
Passion: There is no doubt that there is a certain passion within this city. It's felt by the people who live here and it captures the very essence of Buenos Aires.
Beauty: It's absolutely beautiful in this city and that's one of the most common words to describe it. This is what makes so many people want to visit just to take in some of that beauty.
Tradition: This is a city rich in its traditions and customs. You can see this in the food, in the dancing, and in the many ways that Buenos Aires has become the city that it has.
London: This is one of the big cities that so many people want to visit within Europe. It's full of rich history and yet is so contemporary with many of its trends.
Classy: London is known for its customs, it's fashion, and it's place on the map when it comes to being classy. You can feel that class when you arrive here and that's what makes it such a popular spot to visit.
Historic: There is a lot of wonderful history to see here. People visit to see the beautiful buildings and get a taste of the history that London has to offer.
Dreary: There is no doubt that the weather is dreary in London because it rains quite frequently. Some say that this carries over into the personality, but it's an interesting word to use overall.
Tokyo: It's the capital of Japan and a very busy thriving city. There is always a lot of activity, many people, and much going on in this true big city within Japan.
Eclectic: It's very unusual and unique in its own special way. You will see and experience things here that you won't find anywhere else.
Shocking: It can be quite shocking when you come to this city that seems to be far ahead of other big cities. It's a lot to take in and it can be shocking in both a good and a bad way.
Safe: This is one of the safest cities in the world, in spite of the vast number of people. That is one of the things to focus on because that makes people want to visit Tokyo.
Los Angeles: It is one of the biggest cities in the US, and it seems to capture what California is all about. It's a big city that is quite "showy" and it happens to be home to some of the biggest celebrities and most beautiful people.
Vanity: Yes it is said that many of the people who live within Los Angeles are quite vain. This is the land of the "beautiful people" and they often are very aware that they fit into this classification.
Showiness: Many people are very showy in this big city. They like to show off their material possessions and their money, and so it's captured this sort of reputation.
Hollywood: This is much of what LA is all about is Hollywood. If you want to see celebrities or how the rich and famous live within Hollywood then this is the city to visit.
These are just a few words about some big cities that you may have heard of or been to.
Let this serve as a conversation starter and have fun adding in your own words to describe cities that you have visited.
Using These Descriptive Words In Conversation
So you see the type of words that you might use to describe various cities.
Then it's up to you to put these words into conversation.
Here are a few great conversation starters that you can use when you want to talk about some of the cities that you love.
I love __________. It's so ____________________.
I love Tokyo. It's so eclectic.
If I had to describe ___________________ in one word, it would be ___________________.
If I had to describe New York in one word, it would be limitless.
There's something so ___________________ about ____________________.
There's something so classy about London.
We need to be able to connect over places we have traveled to or lived.
These words and phrases make for great conversation starters to help you to make these connections.
Takeaway
How would you characterize your city?
Try to find some unique words that you think really show the essence of the city.
Use those words and phrases in conversation to connect with others!
Come back to the blog and write your city and one word that describes it.
This is a fun way to practice and we'd love to see your words and phrases used with them.
If you have any questions, please place them below in the comments section.
We'll get back to you as soon as we can.