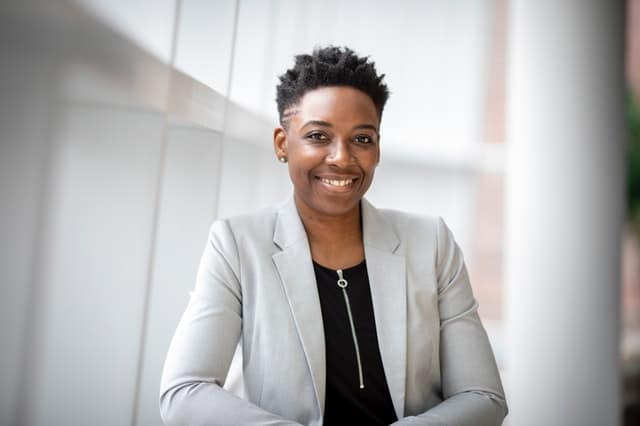 Have you heard somebody say the phrase "will do" in English?
Does this phrase and others like it seem a bit unnecessary in conversation?
Phrases like this are all about showing confidence and that you understand what is being asked of you.
We're going to look at phrases you can use to show confidence in a task, and how to use them in conversation in your business life and career and in your social life.
Get Your Transcripts Today!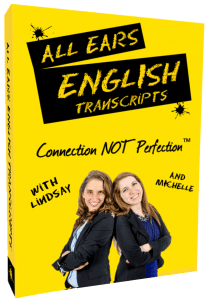 Make sure you understand every word you hear on All Ears English.
Bring your English to the advanced level with new vocabulary and natural expressions.
Subscribe and get the transcripts delivered by email.
Learn to speak naturally with the American accent.
Click here to subscribe and save 50%
Using This Phrase In Conversation
Recently the phrase "will do" was used on the show and we said we'd do a follow up on it.
The more that you look at a phrase like this, the more that you realize it's said quite often.
You might have even heard it yourself in English, and wondered how to use it.
So what does the phrase "will do" actually mean?
It means "I will do that" of course!
It's a shorter and more concise way of saying it in conversation.
It's kind of used as "ok" when someone asks or tells you to do something.
Take a look at an example to help you to see how this is used in a sentence.
Michelle: "So I'll start looking in the living room and you look in the kitchen."
Lindsay: "Will do. We'll find your phone somewhere!"
In this instance it wasn't a question, but rather a statement.
Looking At Examples
There are different ways to use this phrase in a sentence.
In the example above it's more casual sounding, but you might also hear a secretary or somebody at work saying this to their boss.
If you got a list of things to do you might say "will do" as you get to work on the tasks.
You can also say "will do" with great confidence to convey that you will do something.
An example of that would be something like this.
Michelle: "Okay Lindsay so today I have that meeting with Franklin Associates."
Lindsay: "Yes."
Michelle: "So I'm gonna need you to order food, give directions, call for confirmation."
Lindsay: "Will do, miss."
Michelle: "Thanks Lindsay."
As you can see, this usage shows confidence and that you have everything under control.
Other Ways To Say This
There are other ways to say something like "will do" and still get your point across.
We even covered one of these on the show before.
I'm on it: This says it and is straight to the point. Your response is full of confidence and lets this person know that you are on it and will handle it. This makes others feel at ease with your capabilities. You might say something like "Can you watch my dog for me and also do my shopping? I hate to ask." " I'm on it–no worries!"
You got it! This means that you are going to take care of it. You're responding to what the person is asking and telling them they will get it. You could hear something like "Can you get me that piece of paper on the desk? You got it!"
These other phrases work just as well to convey your point.
Try using them in conversation and see which one you like best.
Takeaway
It's important to be confident when saying you will do something.
The short phrase "will do" shows your confidence in a short but concise way.
If you use too many words sometimes it can make you sound insecure.
Use this in different situations and see how it conveys a certain confidence.
This is a great phrase and group of phrases to use in conversation, and it can help you to make connections.
If you have any questions, please leave them below in the comments section.
We'll get back to you as soon as we can.