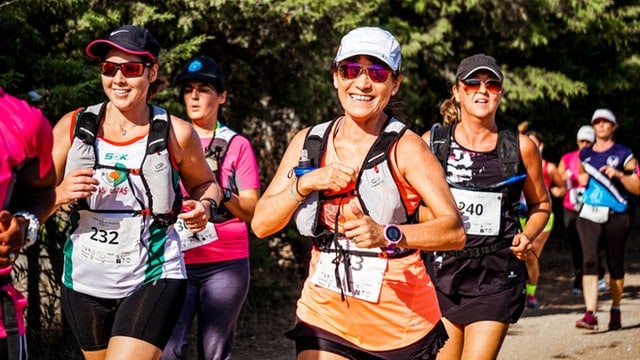 Have you seen people throwing ice buckets over their heads?
Today we talk about three of the biggest charity challenges that went global.
There are so many different charities and causes out there, and you may want to figure out which one works best for you.
We're going to look at some of the biggest causes that went viral, how to talk about being involved with a great charity, and why this all matters.
Get Your Transcripts Today!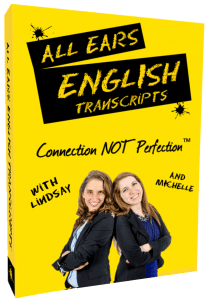 Make sure you understand every word you hear on All Ears English.
Bring your English to the advanced level with new vocabulary and natural expressions.
Subscribe and get the transcripts delivered by email.
Learn to speak naturally with the American accent.
Click here to subscribe and save 50%
Charities Are A Big Part of Our Culture
Charities are a big part of the American culture, and so you will see this discussed in conversations quite often.
There are things that we do to raise money or raise awareness.
This is where charities typically come in because they can help us to raise both money and awareness.
There are a lot of charities out there that you can work with depending on what your cause is.
There are races or events put on by charities to help raise money.
This money may help with research that is needed, as well as funds that can go towards the needs of that given charity.
There seems to be no end to the growing number of causes or charities that are out there, and this is good if you want to find your own specific cause.
There are different goals for these charities, and there are varying reasons why people may support them.
Popular Causes In Recent News
There are a couple of causes that seemed to go viral, and more than likely you have heard of them.
You might not see the immediate correlation between some of the activities and the actual cause, but the point is that this helps to build awareness.
These are the three popular causes that came up in recent years that are worth talking about.
Dry January: This is a newer phrase and cause so to speak. This started as a public health campaign in the UK, but it has gone viral since then. In this context "dry" means that you are not drinking alcohol. So the idea here is to stop drinking for the entire month of January. It is intended to help with better health, and to ensure that drinking doesn't become a problem. The stats speak to the fact that alcoholism is on the rise, and so Dry January is a way of combating that. You make a pledge to yourself or even put it out onto social media that you are not drinking during January. You may even try to raise money out of this. No matter what you are drawing awareness to this cause and trying to get people to think twice.
Ice Bucket Challenge: This happened years ago and it was actually very confusing at first. The intention here was to raise money for ALS, which is a big charity still. Every time somebody dumped a bucket of ice over their head and put it out on social media, the idea is that money was raised for the cause. This became a worldwide movement and was one of the most successful charity initiatives. This doesn't connect to what they are raising money for, but yet it became so big and even celebrities got in on it. This helped to raise awareness more than anything, and sometimes that's the biggest reason behind a movement like this.
"Movember": This is definitely an American type of movement though it has spread. The idea is that men don't shave their face in the month of November. When people see that you have a mustache or that you haven't shaved, then it draws awareness. This is to raise awareness for aspects of men's health such as cancer and suicide. These are big issues within men's health, and therefore bringing awareness is huge.
These are just a few of the more recent causes that went viral recently.
These can always help to build awareness, and there may be other benefits beyond that too.
Talking About Your Involvement
So you have decided that you want to get involved in something and now you want to talk about that a bit.
What can you say to get involved in the first place?
How can this be part of your connection in this area?
How can you tell others about the part that you are playing in this given cause or charity?
Let's take a look at some phrases which can help you to talk about this in conversation.
I'm raising awareness: You are telling people what you are doing is to raise awareness for a given cause or charity. You are trying to make people aware of this cause for a variety of reasons. It may be that you want to get want to get others to become a part of it. Sometimes it may be just that you want to help the organization become more a part of conversations. There are multiple reasons that you may work to raise awareness, but this is a great thing to talk about.
Do my part: You might add "to raise awareness" to this too. This is saying that you want to do something that may not be big, but it is nonetheless important. You are part of something much bigger and yet you want to contribute in some way. This is significant because it's you doing something to work towards a bigger cause. This is you taking action and doing something to make the situation better or to help the cause in some way.
To get on board with something: You are going to agree or participate in something in some way. This is a more advanced English phrase and so it's a great one to use. This is saying that you are throwing yourself into it and becoming a part of it. This means that you are "all in" or that you are going to be an integral part of things.
These are all great phrases to use when talking about being involved in something.
There are so many different charities and causes, and when you find one that works for you it's helpful to talk about it.
This can help to raise awareness and to tell people what your role in it is.
Getting Involved Is A Wonderful Thing
Getting involved with a cause or a charity is such a great thing.
This gives you a reason outside of yourself to do something and to contribute.
This is about contributing to something bigger than yourself.
This is about raising awareness for a cause that really needs the attention.
There are so many reasons that draw us to a given charity or cause, and it can be really helpful and rewarding to find out what yours is.
You can see how to talk about this now, and then it's all about finding what works to better your own life.
Get involved in something that is important and close to you, and the rewards are bound to be plentiful.
Takeaway
There are so many great causes and charities out there, and it's helpful to reflect upon them sometimes.
These charities are trying to raise money or awareness for some really great causes.
You may have some causes that are important to you, and it's really rewarding to get involved with them.
Try to use some of these phrases or popular causes to inspire you to talk about or raise awareness.
Then you can use these phrases to talk about the part that you play, and it makes for a great conversation.
This could also become a topic on IELTS Speaking. Go here to learn more about IELTS Speaking.
If you have any questions, please leave them below in the comments section.
We'll get back to you as soon as we can.