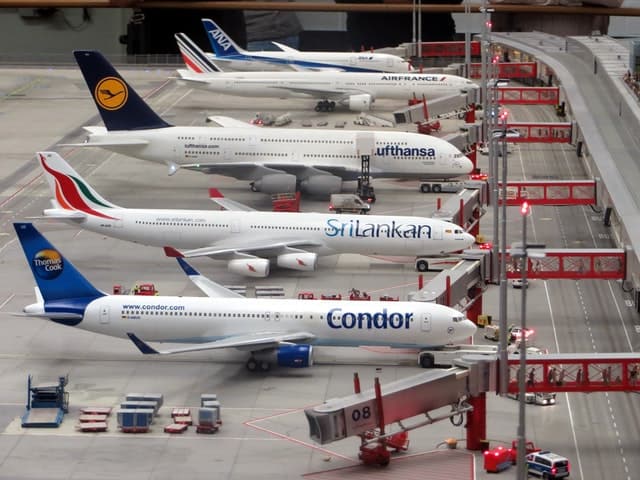 Have you heard people talk about their travel plans in English?
Have you heard vocabulary words that you might not have known, such as what does the term "red eye" mean?
Learning about travel lingo can be great and can help you to set off on your next trip with confidence in English.
Travel is such an important part of life and conversations, so we're going to show you some helpful terms you can use in this area.
Get Your Transcripts Today!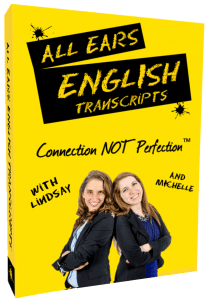 Make sure you understand every word you hear on All Ears English.
Bring your English to the advanced level with new vocabulary and natural expressions.
Subscribe and get the transcripts delivered by email.
Learn to speak naturally with the American accent.
Click here to subscribe and save 50%
We have a question about travel that may be quite helpful to you in your conversations.
Hi girls,

Thank you so much for such an amazing show! It's hard to put into words how much I appreciate your podcast. I learn how to communicate in everyday life, and it's great! I love you! I have a question–in a previous episode you talked about "red eyes."

I didn't understand it at first, but learned that it was about traveling late at night. I'm wondering if there are any other travel idioms that I should learn to use in conversation.

Thank you for all that you do–you guys rock!

Giaberto
Travel Is A Big Topic of Conversation
Travel vocabulary can be very important, particularly if you love to explore and travel the world.
A "red eye flight" is when you take an overnight flight–you get to a new city in the morning.
It can be a great way to have more time in your destination.
The reason it's called a red eye is because your eyes are all red due to lack of sleep.
Though it can be nice to have extra time in your destination, it can be tough to function with a lack of sleep.
This can be a great way to save some money because the flights are cheaper.
The same goes for flights that have a lot of layovers where you have to stop or change planes in other stops along the way to your destination.
Travel in any form is a rather significant topic of conversation.
Since so many of us like to travel, you want to know how to talk about it in conversation.
Terms To Talk About Travel
If you enjoy travel, then you are going to want to know how to talk about it.
These words and phrases can help you to have the right terms to talk about your next big trip.
Open Jaw: You are not going directly from one place to another. Once you are at your destination, you go to another destination before you return home. This isn't as known as other phrases, but it's something to consider in travel lingo.
Road Trip: You get in the car and drive to a given destination. You are letting the road lead you to where you want to go, and enjoying the journey. It can be a quick impromptu trip or one that you put some planning into.
Jet Setter: This has the connotation of a person who flies first class around the world and who is rich. They may fly first class and have a lot of money, and they like to travel. This might be used by an older generation, but it's good to know this term.
Business Class: You may hear it still called "first class" as this is the more expensive option. If you sit in business class you get all of these amenities such as better food and drinks. If you fly a lot or if you have money, then you may opt for these tickets for more comfort and enjoyment out of your flight.
Economy Class: This is your normal price, just your average plane ticket. This is what you are likely to book because it's just the mainstream average type of plane ticket and category. There is also Basic Economy Class which is the cheapest of all and it has the most restrictions. You have to be careful to read all the fine print with any of these so that you don't end up with unexpected costs. You might think you are getting a good deal, but then they charge you for every little thing like a bottle of water or to bring a carry on.
Tailspin: This is if an airplane is going down, but it can be used broader than that. You might not want to use this within travel because it has a scary and negative connotation. You could use this however to describe somebody who is struggling or failing, or just having a hard time keeping it all together. They are going down fast!
These terms are all centered around travel and are great terms to use when talking about it.
Travel is something that you are likely to talk about often, particularly if you like to visit different parts of the world.
Try using these words and phrases in your conversations and see how well they can work for you.
Takeaway
Travel is something that you may like to do and certainly enjoy talking about.
If you enjoy traveling, then you want to know the right terms to use to talk about it.
These terms can be helpful in conversation, and they can help you as you make your next travel plans too.
This is a huge topic of conversation, so having the right terms to use can be a great way to express yourself about something that you are passionate about.
If you are taking IELTS so that you can travel the world and live abroad then click here for more information on how to prepare for your IELTS.
If you have any questions, please leave them below in the comments section.
We'll get back to you as soon as we can.