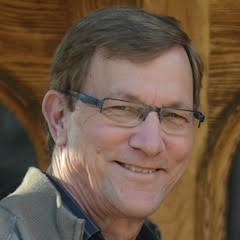 Are you going abroad sometime soon?
Have you set an intention for your time abroad?
In today's episode Lindsay talks with Norman Viss, an expat coach who helps his clients make the most of their time abroad by setting intentions.
How can setting intentions make your life abroad more fulfilling?
Think about what kind of expat you are and decide how that will shape your expat life:

Are you a foreign assignee? Has your company moved you abroad to work?
Are you an international student or former international student?
Are you a "love-pat"? (someone who has gone abroad because they have met a partner, are you a traveling spouse?
Are you a "greener pastures expat"? This is someone who has gone abroad to find a better place to live including retirees.
Set goals and don't just "go with the flow"


Do you want to learn a language? Be realistic about what will be possible based on the amount of time that you will be abroad.
Be intentional about what kinds of friendships you want while you are abroad.
What are your areas of interest? Do you like desserts? Sports? Do you like history? What kind of focus will you have during your time abroad? Will you create a theme for your life abroad?
What about your work? What professional goals do you want to accomplish while you are abroad?
Consider how your life will look after your time abroad:

What do you want your life to look like after you return from abroad?
What about retirement? If you are going abroad in your 40's or 50's then it's a good idea to think about the future after your time abroad.
The key to a happy life abroad is being intentional!
Let us know in the comments below if you have been intentional in your life abroad and how it has affected your experience abroad.
Norman Viss put down roots in Nigeria (10 years) and the Netherlands (22 years).
He has worked for mission organizations, churches and in the public sector for the City of Amsterdam.
He holds B.A. and Master's degrees, with majors in cross-cultural and urban studies and theology; he is also an ICF- credentialed coach.
Currently he runs an online business coaching expats around the world (Expat Everyday Support Center) and serves part-time as a clergyman in the Philadelphia area in the USA. Norman is a thankful husband, father and grandfather.
Visit Norman's coaching website at expateverydaysupportcenter.com