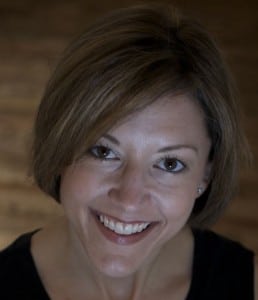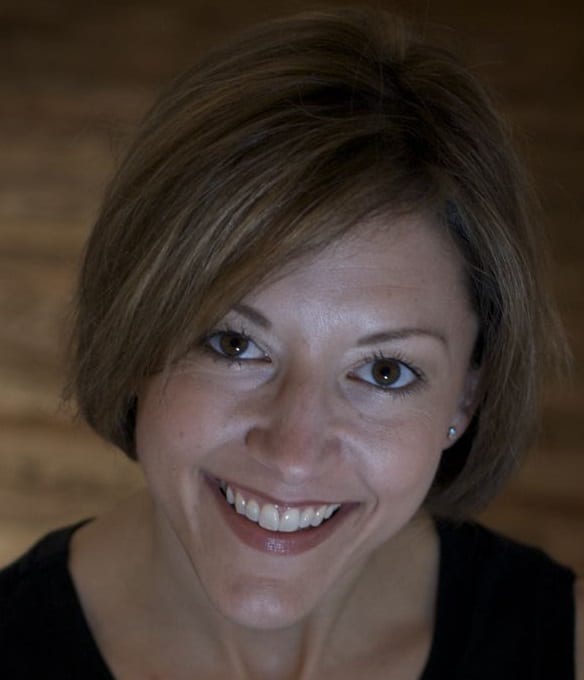 Today we have a guest back on the show to talk about American English pronunciation!
Jennifer Tarle from Tarle Speech and Language is here to help you with your consonants in English!
Jennifer was on the show last month and she gave us 3 immediate action steps to improve our English vowel sounds.
Today we'll talk about consonant sounds in English.
What is a consonant?
Consonants have a very specific place that they are made in your mouth (with your lips, with the tip of your tongue, with the back of your tongue).
They also have a specific manner in which they are created.
Sometimes the air stops in your mouth or the air continues.
Today we'll find out the biggest mistakes that students make with English consonants.
Mistake #1) Touching the tip of the tongue to the teeth
With the "TH" sound you should not touch your top or bottom teeth and keep the air moving.
If you touch your teeth you won't pronounce the sound properly.
With the "S" sound you have the tip of your tongue between the top teeth but if you make the mistake of touching your teeth you will make the wrong sound.
With the "SH" sound, if you touch the tongue to your teeth you will say the "CH" or "T" sound.
With the "Z" sound you need to avoid touching the tongue to your teeth or you will say the "D" sound or the "J" sound.
Mistake #2) Not paying attention to voicing
Many students don't pay attention to whether their voice is vibrating in certain sounds.
Most people only struggle with this at the end of the word.
For example, the "S" sound is not voiced. You don't feel any vibration in your voice. In contrast the "Z" sound does create a vibration in your throat. You need to pay attention to how these sounds are different.
Also "K" is not voiced and "G" is voiced.
You should clearly feel the difference if you put your hand on your throat.
Mistake #3) Making mistakes with specific sounds
"SH" versus "CH": With the "SH" sound your tongue doesn't touch your teeth but with the "CH" sound it quickly touches your teeth then it pulls back
"W" versus "V": A lot of Indian students struggle with this as well as European students. This goes back to spelling confusion. For the "W" sound round your lips like you are blowing someone a kiss. With the "V" sound we gently bite our bottom lip.
"V" and "B": Japanese and Spanish speakers make this mistake as well as Romanian students. For the "V" you are gently biting your bottom lip and for the "B" sound you are squeezing your lips together and then releasing.
What English consonant sounds do you struggle with?
What questions do you have for Jennifer?
Let us know in the comments below.
Jennifer's Bio
Tarle Speech and Language was founded in 2005 by Jennifer Tarle in order to empower individuals at all stages of life through better communication skills. Jennifer is a Certified Speech Pathologist with over 19 years of experience in speech-related training and  pathologies.
Jennifer earned a BS degree and an MA degree in Speech Pathology from Kent State University. She is licensed in CA, IL, & OH, is certified with the State Boards of Education in IL and OH, is certified by the IL early intervention system, holds the Certificate of Clinical Competence from the American Speech Language Hearing Association (ASHA), and has earned several AHSA ACE Awards for continuing education.
Jennifer is a self-published author of accent workbooks, audio CDs, DVDs, and iBooks.  Materials are designed to be easy and effective.  Products are all downloadable so that you can practice on the go!  She distributes her pronunciation materials solely through www.tarlespeech.com and iTunes.
Jennifer recently launched a new website with more free Minute of Speech videos and tips on how to improve your speaking clarity.  She also introduced a new product line of  downloadable sound packages.  Each package includes instructions on how to make a sound, practice word lists and sentences, and audio & video examples.  Clients can design their own program or buy a quick start guide to address the top three vowel and consonant mistakes for each language.  
Introductory through advanced classes on foreign accents are taught throughout the city of Chicago, via video conferencing, and throughout the world.  To help even more people, she launched a video podcast, The Minute of Speech, in 2007.  It is available on iTunes, YouTube, and at www.tarlespeech.com.  She implemented her Tarle Speech pronunciation and accent reduction program at the Nanjing University of Science and Technology, Nanjing, China and at E4TG in Tokyo, Japan.  Contact her to schedule a consultation or class.
Jennifer strives to help individuals to improve their lives through better communication.