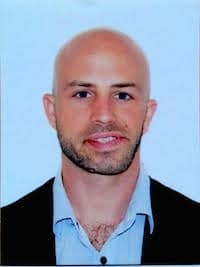 Have you been making the same mistakes since you first learned to speak English?
Today find out how to stop making the same mistakes again and again in English with our guest Jesse.
Jesse will show us 3 steps that you can follow to stop making your most common mistakes.
3 Steps to Stop Making Common Mistakes: 
Look for your mistakes: You have to know where your errors are. You should know where you are likely to make an error when you are speaking without a teacher. Remember not to focus on every single mistake that you make. Focus only on the most important ones. A teacher can help you figure out where to start.
Write down your errors: Always write it down when you make a mistake. Don't just move on after your teacher corrects you. When you write it you are also able to see it so this may help you to remember to avoid making that mistake.
Use them correctly and touch base with a teacher: Sit down with a teacher and have them correct you. Tell them to let you know when you are using a word correctly as well.
Are you looking for a professional, native English teacher online?

Get a native English teacher online in seconds at italki.

Lindsay and Michelle recommend italki as our #1 English-learning solution online. Choose from more than 400 teachers to work on your business English or to pass your next big exam.

Get our special offer before it runs out!

Register here to get $10 in free italki credits after you purchase your first lesson
Bio:
Jesse
Sweed has been a professional English teacher since 2006, first in South Korea, and now he lives and teaches in Spain. He has taught hundreds of students from over 10 different countries in person and online through italki, and he is also the creator of
languagegaxy.net
.
Jesse
specializes in helping students reach their goals through calculated conversation classes.
How to work with Jesse:
Step 1: Register here for a free $10 credit
Step 2: Find Jesse's profile and book a lesson at italki.com/jesse.sweed
What questions do you have from today's episode?
Let us know in the comments below.