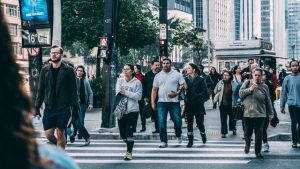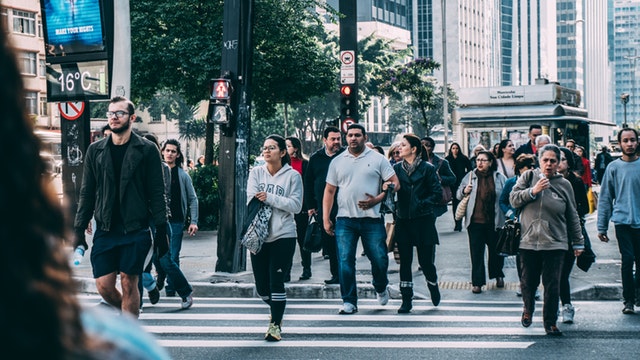 Are you busy these days? When someone asks you how you are, do you say you're busy?
Are you really busy? Or is it just the thing to say?
Do you think it's good to be busy?
Many Americans think it's a great thing to be busy or at least that's the way it seems based on the way people in the US usually respond to "how are you?"
We found a great article in Harvard Business Review called Why Americans Are So Impressed with Busyness.
The article was written by Silvia Bellezza, Neeru Paharia, and Anat Keinan.
In today's episode we'll dig into this article and we'll give you our opinions on why Americans think it's so great to be busy.
Make sure you understand every word you hear on All Ears English.

Bring your English to the advanced level with new vocabulary and natural expressions.

Get the transcripts from today's episode.

Learn to speak naturally with the American accent.

Click here to download them instantly.
Has it always been cool to be busy in the US?
In the article they said there have been more ads (TV and magazine) showing busy people and lives compared in a glamorous light than ads showing people with slow-paced and leisurely lives since the 1990's.
Over the past few decades Americans seem to have started to value being busy more and more.
The writers in the article summarized a few studies that were done on 35 year old males and females.
Study #1: How do you buy your groceries?
Peapod (grocery delivery for busy people) versus Whole Foods (expensive grocery store for wealthy people versus Trader Joes (budget grocery store that you walk into and spend time shopping).
Who was perceived as having the highest social status?
Peapod shoppers and Whole Foods were seen as having the same social status.
Therefore, the people who needed to save time by having groceries ordered had the same social status as those who bought the most expensive groceries at the fanciest grocery store.
Study #2: Hands free blue tooth versus listening to music
In the second study they measured the perceived social status of people using a hands-free blue tooth (talking on phones, having meetings) versus the perceived social status of people who were listening to music on their headphones while out on the street.
Which person was perceived as having a higher social status?
The person with the Bluetooth had a higher perceived social status than the person who was listening to music.
How does "busy" look to other cultures?
In the US compared with Italy they found that while busyness in work life means higher status for Americans, in Italy it's the reverse.
Why?
The writers of the article theorized that it might be due to two things:
1-Italians have a healthier attitude toward work-life balance
2-There is not as much of an opportunity to be socially mobile
Maybe it's both combined and reason #1 leads to reason #2.
The American obsession with being "busy":
US society has a huge work ethic and a lot of it comes from the idea that you could actually change your position in society if you work hard.
This concept is in our language when we use phrases such as "pull yourself up by your bootstraps"
Let's hear from you!
How do people usually respond to "how are you" in your culture?
Why do they respond that way?
What is the underlying value?
If you are from Europe or Italy, what is your perspective on the hypotheses?

What do you think?
Does someone who is busy get perceived as having a higher social and economic status in your country?