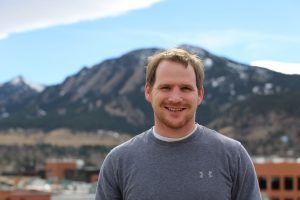 Today we have Henry from Spoken back on the show!
Henry has observed hundreds of students over the past 9 months and today he is here to tell us what the most successful students do.
When you know what the habits are of the best students you can model those habits and create more success for yourself.
What do the most successful students do?
#1: They ask questions: Be an active learner! If you don't know what something means, don't let it slide. Find out what that word means in that moment. The best students ask at least 3 questions per lesson.
#2: A little bit each day goes a long way: Take just a few minutes each day but make sure you come back to your English every day. Ten, fifteen, or twenty minutes per day can help. It keeps you fresh in between lessons.
#3: Learning a language is not a sprint: Make a realistic schedule for yourself. Make sure you don't overdo it. The best students take 1, 2 or 3 lessons per week.
Learn business English on the apps that you already use!

Get your own US-based coach to improve your business English using WhatsApp, Line, WeChat, and others.

Get immediate feedback on your listening, grammar, pronunciation, and speaking.

Choose topics based on what you want to improve.

Go here to get 2 free lessons and 20% off your first month.
Henry's Bio:
Henry is the CEO and co-founder of Spoken, which lets English language learners learn professional and business English on their favorite messaging apps, like WhatsApp, Line, and WeChat, with a U.S.-based coach. Henry has a Masters' degree in linguistics and has taught English both in the U.S. and abroad, including at a university in China. Before Spoken, Henry worked for an education technology company called Alchemy Learning, that made online tools for teachers.
Remember, go and grab this special deal with Spoken.
What questions do you have from today's episode?
Let us know in the comments below.