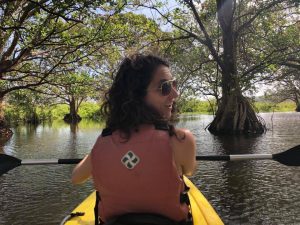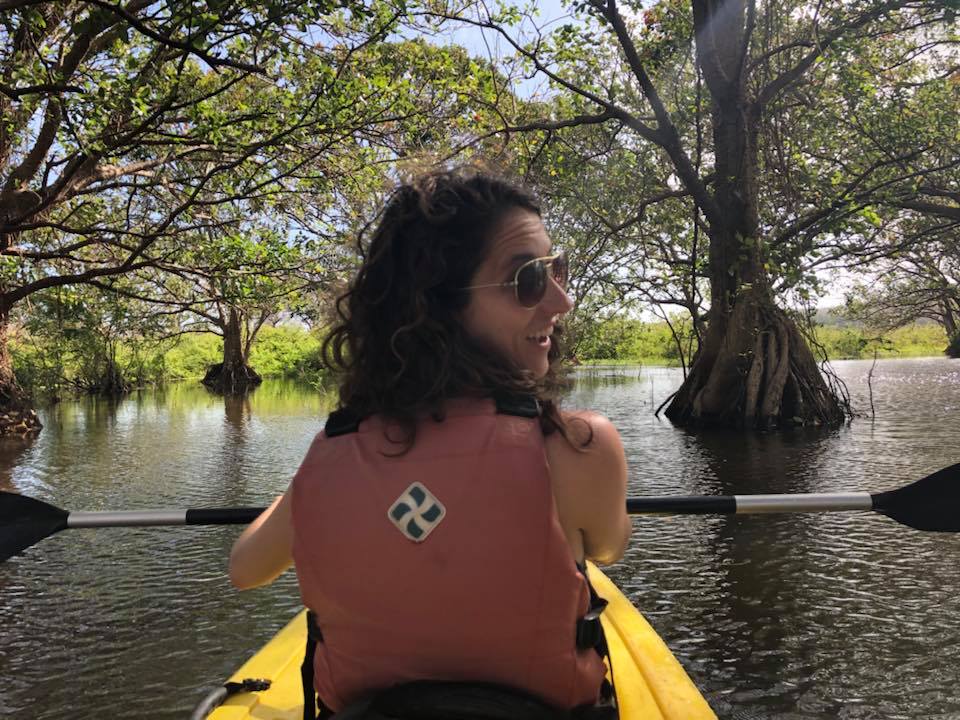 Lindsay is back from Nicaragua!
She did crazy stuff like volcano boarding, kayaking, horse back riding and hiking an active volcano.
Today Lindsay will share one story from her trip while she was speaking Spanish.
If you guys have ever experienced a moment when your ability to listen in English breaks down and you feel incapable of communicating then today's episode is for you.
Listen in today!
What made Lindsay cry in Nicaragua?
She had a language breakdown on the last day in Nicaragua.
She had been speaking well in Spanish up until this point but for some reason on this day in this moment she couldn't understand a simple conversation in Spanish.
You might think language progress should be linear but it's not.
You take one step back, two steps forward, three steps sideways. That is normal.
Just knowing that there will be tough days will help you to deal with them better.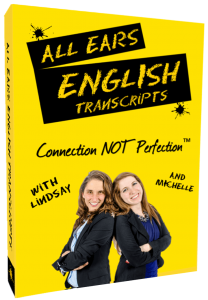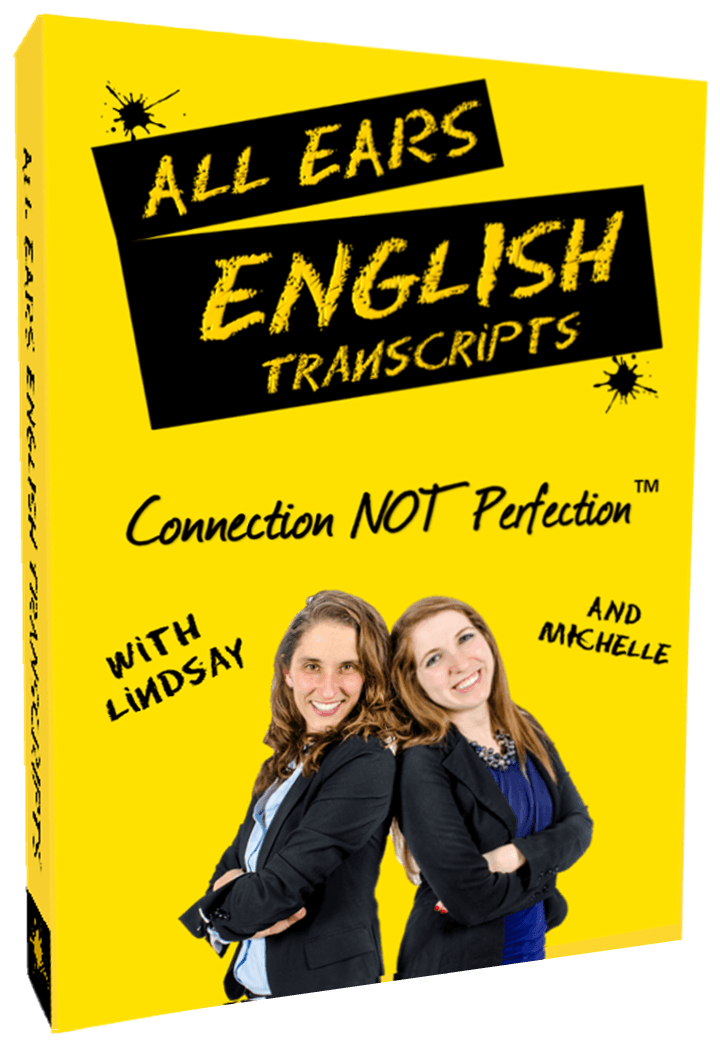 Make sure you understand every word you hear on All Ears English.
Bring your English to the advanced level with new vocabulary and natural expressions.
Get the transcripts from today's episode.
Learn to speak naturally with the American accent.
Click here to subscribe and save 50%
What happened?
Lindsay did a lot of the speaking when she and her friend traveled to Nicaragua.
She loved speaking with locals and she was good at it.
The day that the breakdown happened Lindsay and her friend went to the airport to return the rental car and Lindsay had an exchange with the woman at the rental car company and she felt paralyzed.
She couldn't get what she was saying.
Why did this happen and what can you do if it happens to you?
Keep reading to find out!
5 reasons the breakdown happened?
She had the wrong frame/script: Lindsay expected to hear something different from what she actually heard. Scripts are usually a great way to build our English listening skills but in this case Lindsay had the wrong script. She had the wrong expectations. So when you come into a scenario in a new language expecting to hear something and you get something totally different it's easy to get thrown off.
Lindsay held tight to her identity: As the main Spanish speaker in the group Lindsay had a strong identity in that role. All of a sudden when she couldn't communicate in Spanish she experienced a breakdown because she figured, "If I am not the Spanish speaker here then who am I?" What can you do to avoid this? Realize that you are so much more than just one skill or ability. Don't put yourself in a little box and limit your identity to one thing.
Speaking speed: Lindsay had been traveling in smaller and more relaxed places before this event happened in Managua. People spoke faster in Managua. Lindsay got caught off guard by this. It would have been helpful to react to the situation in the present and ask the speaker to slow down so that she could connect.
Mindset and readiness for the conversation: This happened later in the evening. She had been driving 8 hours that day with a manual transmission car. The roads were hard to drive on with chickens, dogs, beat up cars, and motorbikes without headlights. It's important to realize how much those things weigh on our mind and make us tired. What can you do if you are tired before going into a conversation ? Check in with yourself before you jump into a conversation and say, "Where am I in terms of my readiness for this conversation?" If you are feeling tired or not at your best then you can voice that. Use that to connect with the person in front of you by sharing and saying, "I have been driving for 8 hours today, can you give me a moment?"
Have you ever had a language breakdown like this one?
If it ever happens to you, follow these steps to make sure it doesn't kill the connection that you could be having in English.
What questions do you have today?