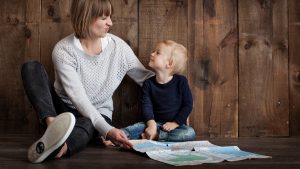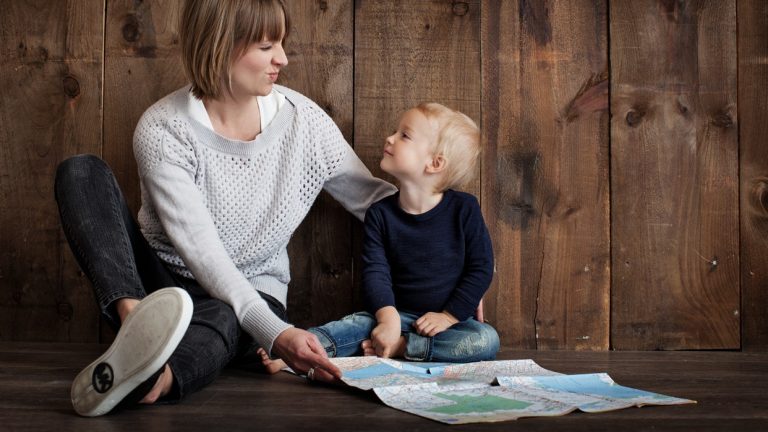 Do you ever listen to parents and wonder why they say the things that they do?
Do some of their phrases or approaches seem unusual to you?
Parenting can be hard, and understanding why they use certain phrases may provide insight into the English language and how American culture has changed over the years.
We're going to look at common parenting phrases and why they are used so much.

Parenting Changes Over Generations
Though there are some phrases that may be new, there are some that have been around for quite some time.
The reality is that parenting changes over time and varies from generation to generation.
There is a great article by Charlotte Hilton Andersen which really helps to highlight the differences in millennial parents.
Make sure you understand every word you hear on All Ears English.

Bring your English to the advanced level with new vocabulary and natural expressions.

Subscribe and get the transcripts delivered by email.

Learn to speak naturally with the American accent.
Parents Approaches May Change Through The Years
What do you think is the reputation of millennial parents?
There seems to be a stigma around millennial parents that means they protect their children more.
There is a belief that parents these days tend to say that "everyone is a winner" to avoid hurt feelings.
Let's go through a few phrases on this list to compare and contrast.

1. If you don't quit touching your brother I'll cut your fingers off and let the doctors sew them back on

This may have been something said two generations ago.
Of course now, saying something like this is considered to be a huge problem.
Someone in the article talked about saying these things in public.
What do you think would happen if you heard someone say this in public?
This is a phrase you would never hear millennial parents say ever, in public or not.


2. Put some beer in her bottle. It'll help her sleep.

I've heard of parents doing this way back.
This would definitely would make pepole cringe now.
I doubt people consider this is a good idea today
3. Who cares if she fails math? She's just gonna be a mom.
THIS phrase is a huge sign of the times.
Women today are not thought of as "just being moms".
If they are that is their decision but many stay at home moms are highly educated and whatever choice a woman makes is the right one.
4. You can walk home by yourself
Children can't be alone as much anymore.
People also used to leave their doors unlocked, but the sense of security is gone.
You just don't let your child go or stay places alone anymore.
It's interesting to think about what we are doing now that will shock our children and their children.
There are sure to be changes in parenting in nearly every culture!
Would these things ever be said in your culture?
Takeaway
What's normal changes so much from generation to generation.
We have to learn from past mistakes but it's important to realize what was positive about a past generation.
You also want to realize that one day you may be the one to be blamed!
These phrases can show us a lot about parenting, generations, and American culture as well.
Do you think parenting has only gotten better or are there positives and negatives to the changes?
If you have any questions, please leave them below in the comments section.
We'll get back with you as soon as we can.