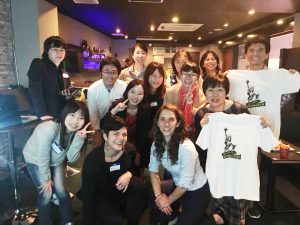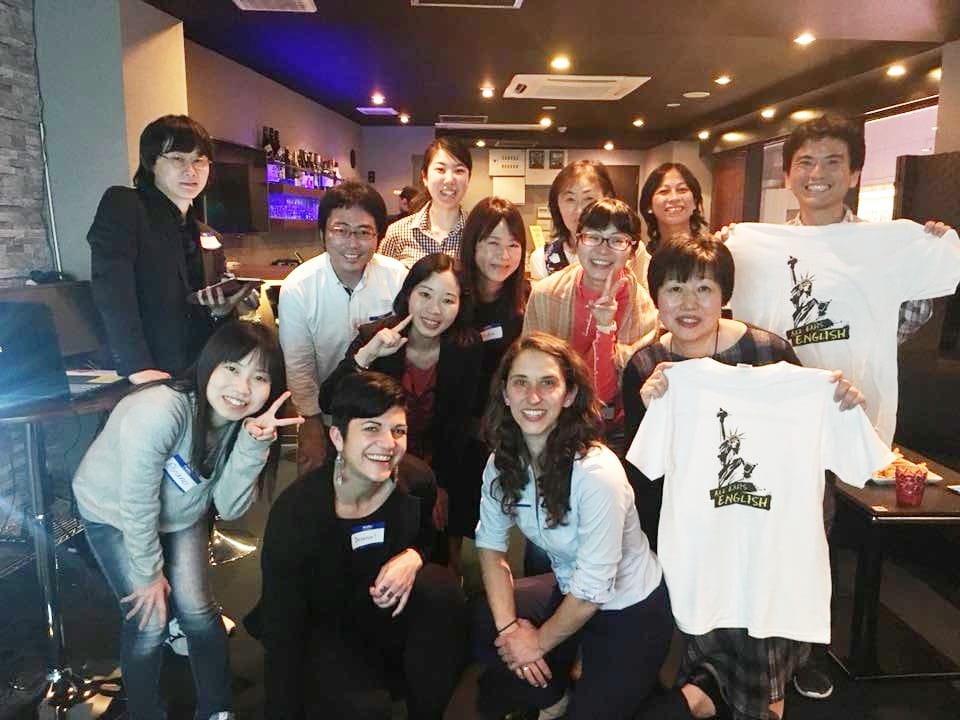 Today is a very special episode!
You will get to hear the voices of our students at the Tokyo Power English Weekend.
During our Informal Happy Hour we performed a Live Podcast Recording.
We had tons of fun! We learned 4 new phrases to start a conversation in an informal setting.
Lindsay and Jessica got lost in Japan.
We started off by talking about Lindsay and Jessica's trip in Japan. We learned a fun phrase that you can use when you feel lost.
"A deer caught in headlights": When someone says something to you and you feel confused. You look lost and shocked. You don't know what to do.
Four key phrases to break the ice:
"So are you from around here?": This is a much more interesting way to start a conversation than saying "where are you from?"
"What's good to eat or drink here?": A great way to get recommendations and start a conversation when you are mingling.
"Could you point me in the direction of the (bathroom, bar, coat rack)"
"I'm starving. Is there anything to eat within walking distance?"
* bonus strategy- compliment the person. You could say, "Oh my gosh I love your shoes."
Takeaway:
You can build real confidence in English if you invest in your own success and put your mind to it.
Special thanks to our students in Tokyo for being on the podcast!
We had tons of fun in Japan and our students finished the weekend feeling confident and ready to speak more English!
Want to be on the list to get an invitation the next time we come to Japan?