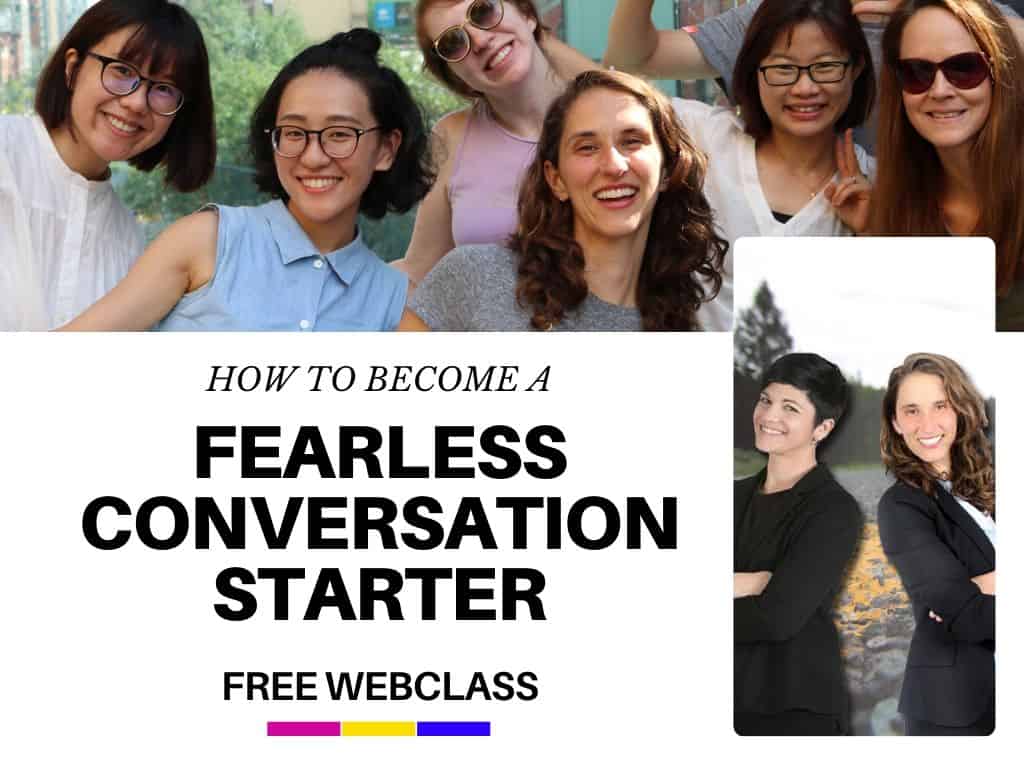 Would you like to make 2020 the year that you stop feeling afraid to start a conversation in English with a native speaker?
Imagine if you could walk up to anyone, anywhere, and speak to them with confidence!
It is possible to have that level of confidence but you need a strategy.
That's why were hosting our most popular webclass, How To Be Fearless in English with Lindsay and Jessica.
You are invited to register here. Grab your spot early because spaces will fill up and we will not be recording this webclass.
What will you get in the webclass?
Learn the 3-step strategy for starting conversations in ANY situation decision.
Get examples of this strategy for situations you will be in.
Hear a sample fearless conversation you can have with a native speaker.
Learn vocabulary you can use to naturally and fearlessly start conversations with ANYONE
Webclass details
When: Friday January 17 and Tuesday January 21
Who: This webclass will be hosted by Lindsay and Jessica
What: How to Be a Fearless Conversation Starter in English
How to register: Go here to get your spot now
Takeaway
To make a change and see real improvement with your English in 2020 you need to commit.
Last year this webclass was our most popular so make sure you grab your spot now.
You'll get to ask questions, participate in the class, and get organized with a study plan to reach your goals.
See you there!