IELTS mixed essays are the most difficult to score 7+.
There are a few reasons for this!
Today we'll break down why this essay is tricky for students.
We'll also share the strategies you need to score band 7 or higher on them.
With these tips, you can be confident on test day!
Why is Task 2 so tricky?
One of the trickiest things about Task 2 is there are many different types of essays.
Problem/Solution
Advantages/Disadvantages
Argument presenting both sides of an issue
Opinion
Mixed
Each of these essays requires a slightly different approach.
With template sentences and strategies, you can be ready for all of them.
What is a mixed essay?
Some essays are called mixed because they are a mix of two of the main types of essays.
They might ask you to provide disadvantages and solutions.
They might ask you to provide reasons and an opinion.
What trips up many students is that they usually don't explicitly ask for your opinion.
Due to this, many students don't include their personal position.
This is devastating for your score.
Which IELTS essays require your opinion?
Every IELTS Task 2 essay requires your 'personal position,' which is your opinion.
This is made clear in the instructions for Task 2.
It is sometimes included again in the topic.
However, it is not always in the topic.
You must read the instructions or know that the instructions always include this.
The scoring system clearly outlines that your 'personal position' is required.
Without it, you can't score higher than a 3 for Task Response.
Today's question
Today's episode was inspired by a listener question.
The question was about what to include in the body paragraphs for a mixed essay.
Fortunately, this is pretty straightforward for mixed essays.
These will always include two separate questions in the topic.
You will answer the first question in the first body paragraph.
The second question you will answer in the second body paragraph.
Mixed essay structure
For every Task 2 essay, you should write a 4-paragraph essay.
This will include an introduction, two body paragraphs and a conclusion.
In our online course, 3 Keys IELTS, we teach you what should go in each of these paragraphs.
The body paragraphs are different depending on the type of essay.
However, the introduction and conclusion follow the same format.
Template sentences can help you minimize the time it takes to write these!
Strategies Created by a Former IELTS Examiner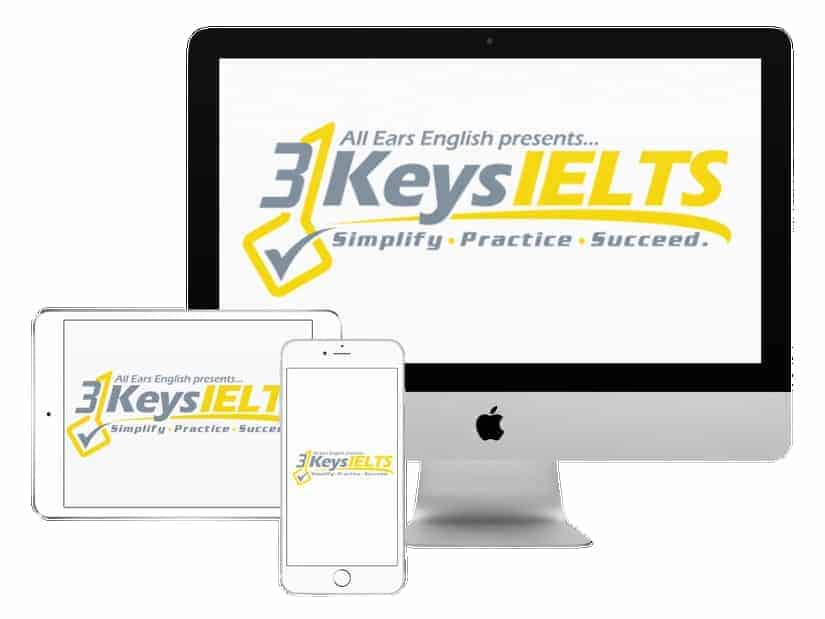 100% Score Increase Guarantee with our Insider Method

Are you ready to move past IELTS and move forward with your life vision?

Find out why our strategies are the most powerful in the IELTS world.

When you use our Insider Method you avoid the BIGGEST MISTAKES that most students make on IELTS.

Click here to get a score increase on IELTS. It's 100% guaranteed.
What does a mixed essay look like?
We'll share an example of a mixed essay so you can recognize them.
Many individuals prefer viewing foreign films instead of films produced in their country. Why could this be?

Should governments provide more financial support to local film industries?
Notice that this topic doesn't explicitly state, 'Share your opinion about…'
However, your opinion is required!
You can state your opinion about why foreign films are preferred or whether governments should provide support.
Be sure to use clear, explicit language.
Vocabulary for sharing opinions
It is not enough to make a statement and assume the Examiner will understand it's your opinion.
For example, "Governments should provide assistance."
Instead, use clear and direct language.
It is my opinion that
In my opinion
I believe that
I feel that
You cannot expect the Examiner to infer or make an assumption.
You must be clear and direct.
Takeaway
Mixed essays often trip up students.
They may be unfamiliar if you've only seen the standard topics.
In order to avoid trouble with this essay type, you need to understand what is required.
Today's tips will help you know how to tackle these difficult essays.
They'll also help clarify why you must include your opinion in every Task 2 essay.
For all the strategies you need on IELTS, sign up for our online IELTS course!
What questions do you have from today's episode?
Please leave a comment below.