There are common mistakes students make on IELTS Writing.
Today we'll cover some of these and make sure you know how to avoid them!
We'll answer two recent student questions that cover some of these common mistakes.
It is vital that you understand the different types of essays.
You need to know what is required by each topic.
The more you understand about them, the more systematic your brainstorming will be.
It will become very clear what you need to include.
For all the strategies you need, sign up for 3 Keys IELTS!
Don't forget we also have a Writing Only online IELTS course.
Question #1: Discuss both views
The first student is from a podcast listener.
It is regarding the difference between two common essays.
I'm Mahta from Iran, love your podcasts so much thank you for your energy and useful lessons.

I have a question in writing IELTS task 2 that I would be pleased if you answer me.

I don't know how to answer this type of question that ask you to discuss both views and give your opinion.

I confuse it with an agree/disagree question or a give your opinion question.

I want to know what's the difference between them
How to discuss both views
When an essay topic asks you to discuss both views, you must do exactly this.
It must be clear to you what the two different sides of the issue are.
Make sure to take the time for this during your 5 minutes of brainstorming.
Then, you must fully discuss each side in its own body paragraph.
You must provide a reason for each side as well as supporting details and examples.
In addition, you must still provide your opinion.
Strategies Created By a Former Examiner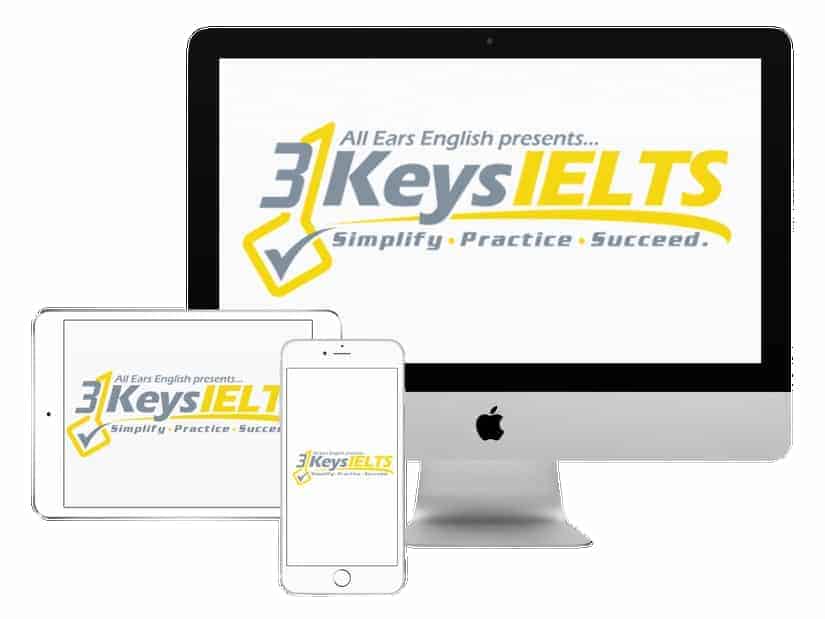 100% Score Increase Guarantee with our Insider Method

Are you ready to move past IELTS and move forward with your life vision?

Find out why our strategies are the most powerful in the IELTS world.

When you use our Insider Method you avoid the BIGGEST MISTAKES that most students make on IELTS.

Click here to get a score increase on IELTS. It's 100% guaranteed.
Agree/disagree versus discuss both views
In comparison, agree/disagree essays allow you to write an opinion essay or an argument essay.
Unlike the 'discuss both views,' you can discuss more in-depth the side you agree with.
This is considered an opinion essay, where you focus on one side of an issue.
However, if you choose this route, you must include a concession.
This is because it's vital you cover the entire topic.
The other option is an argument essay, where you discuss both sides.
If choosing this type of essay, it will be similar to the essay written to 'discuss both views.'
Question #2: Discussing both sides on agree/disagree essays
We received another question from a 3 Keys student clarifying opinions on IELTS essays.
In agree/disagree question, although the question is not asking other people's opinion or to discuss both sides.

Can I completely agree or completely disagree throughout the essay?

Can discussing both sides hurt my score?
For these essays, you have options, as we shared above.
You can either write an opinion essay where you agree or disagree throughout the essay.
In this case, you'd need a concession.
Your other option is to discuss both sides.
How to know which to choose?
When the topic gives you the option of writing an opinion or an argument essay, it will depend on your opinion.
If you can think of solid reasons for each side, we suggest you write an argument essay.
However, if you feel strongly about one side of the issue, you may have difficulty thinking of solid reasons for the opposing view.
In this case, it is preferable to write an opinion essay.
This will help you avoid the difficult task of coming up with supporting details for reasons you don't agree with.
However, if you choose this route don't forget to include a concession!
Check out this episode for details on how to do this for high-scoring essays.
When to include your opinion
Students are often confused about whether or not to include their opinion.
This is because not every topic explicitly asks for it.
However, the instructions for IELTS Writing Task 2 DO explicitly ask for it.
You must include your opinion on every Task 2 essay.
Not only must it be present, but it must be clear and consistent throughout.
This is vital for 7+ on the Task Response score.
To do this, follow these tips:
State your opinion in the introduction
Include it in the topic sentence of the body paragraph where you share the side you agree with
Restate it in the conclusion
To keep it consistent, be sure you are paraphrasing rather than changing it.
Takeaway
You must understand the different types of IELTS essays.
Each topic is asking you for something different.
You must satisfy the requirements of each different essay topic.
Often, you have an option.
Today's episode describes how to know whether and how to discuss both sides of an issue.
For all the strategies you need for IELTS Writing, sign up for our online course!
You can also get our free ebook with all the recent IELTS changes here!
What questions do you have from today's episode?
Please leave a comment below.