Last year's average IELTS Writing scores may shock you.
They are much lower than you may expect!
This is especially true for native English speakers taking the exam.
Allow these statistics to motivate you!
IELTS is an extremely difficult exam.
You must have strategies and know what to expect.
Series on how to avoid average IELTS scores
The scores we're sharing today were published by IELTS.org and can be seen in full here.
They were shockingly low!
Especially surprising is how low the scores were for native English speakers!
Don't miss all 4 episodes of this series, as we'll share scores for each IELTS exam.
We'll also provide details in each episode on how to get better-than-average scores!
For all the strategies you need for the entire IELTS exam, take our IELTS course!
Average IELTS Writing scores for 2021
These IELTS Writing scores are the total average for everyone who took IELTS.
Academic: 5.92
General: 6.21
The IELTS Reading exam is quite different for academic and general training students.
For the academic exam, the passages are much longer.
They are more academic and scientific.
For the general training exam, reading passages might be brochures or advertisements.
They are quite a bit shorter.
Therefore, it's unsurprising that academic scores were lower last year.
However, it wouldn't be shocking if there was an even bigger gap.
2021 IELTS Writing scores for native English speakers
It would be expected for the scores for native English speakers to be much higher.
Surprisingly, they're not!
Academic: 6.34
General: 6.60
Don't let this scare you about EILTS Writing.
Instead, see it as evidence that it's all about strategies.
You've heard us say that it's not a reading comprehension exam!
This is very clear evidence of that.
If it were, native English speakers would get 9's!
Not enough time to read entire passages
One reason native English speakers are scoring so poorly is evident
They are attempting to read the entire passage.
This doesn't help you find the correct answers.
Instead, you must use strategies.
Strategies Created by a Former IELTS Examiner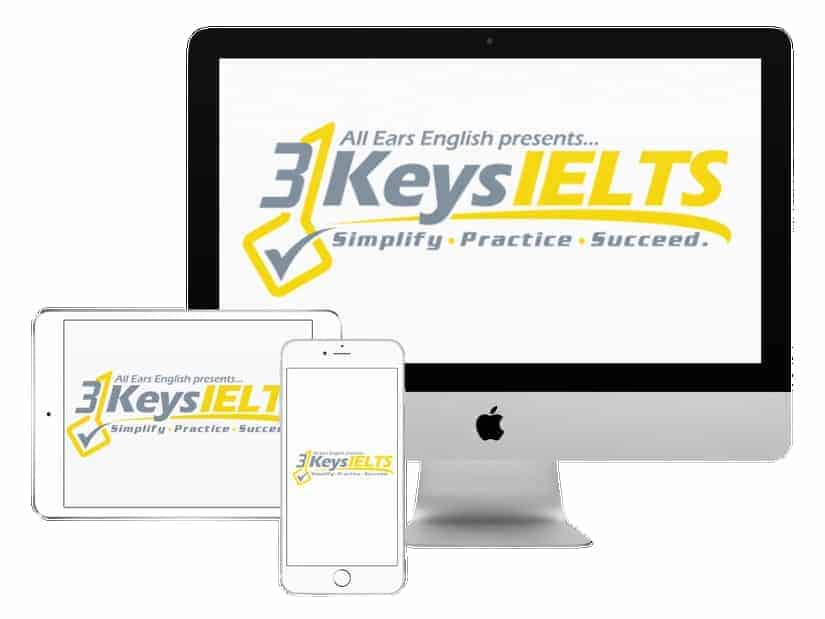 100% Score Increase Guarantee with our Insider Method

Are you ready to move past IELTS and move forward with your life vision?

Find out why our strategies are the most powerful in the IELTS world.

When you use our Insider Method you avoid the BIGGEST MISTAKES that most students make on IELTS.

Click here to get a score increase on IELTS. It's 100% guaranteed.
It's NOT about grammar
You have heard us say you should not focus on grammar for IELTS.
These scores are clear evidence that it's not about grammar.
Native English speakers have perfect or nearly perfect grammar.
That perfect grammar is not helping them score 7+ on IELTS Writing.
Assuming they score 8's and 9's on the grammar score, their other scores must be extremely low!
Today we'll look at why these other scores are low for native English speakers.
#1: Task Response score
This score is for the Task 2 essay.
One main problem is not fully addressing the topic.
Natives might assume the exam will be easy and not read the topic closely enough.
Additionally, they may not brainstorm.
This often causes students to provide many ideas without supporting them all.
These mistakes prevent you from scoring higher than a 6.
#2: Task Achievement score
This score is for Task 1 essays.
Native English speakers as well as language learners have extreme difficulty with Academic Task 1.
Describing graphs and charts is not something we have to do in daily life.
Additionally, examiners are looking for specific things.
If you don't know the exam and what the examiner is looking for, it's impossible to get high scores.
For general training, there are multiple mistakes that can be score-killers.
Many students don't know the importance of using the correct tone.
They also may not be aware of the requirements of sticking to the bullet points.
#3: Cohesion/Coherence score
This score is for both Task 1 and Task 2.
It is vital that your essays are organized.
Additionally, you must use linking phrases.
Every linking word and phrase has meaning.
They must be used correctly to link your ideas.
Be sure to proofread linking phrases, as mistakes in these pull down both Cohesion/Coherence and Grammar scores.
#4: Vocabulary
One common error is not using enough high-level vocabulary.
Without specific details and less-common vocabulary, you can't score 7+ on the Vocabulary score.
Additionally, repetition of vocabulary keeps these scores low.
Students, especially native English speakers, may not be taking preparation seriously.
It's vital to know words that are less common for every single topic!
This takes a lot of preparation.
No student will have all the vocabulary they need at their fingertips without serious preparation.
Takeaway
Last year's average IELTS Writing scores were surprisingly low.
If you are frustrated with previous low test scores, you're not alone!
This is clear evidence that it's vital to have strategies to score 7+ on IELTS.
Today's tips will help you see why the scores for both native English speakers and language learners were so low.
It's all about strategies!
For all the strategies you need, sign up for our online course, 3 Keys IELTS!
What questions do you have from today's episode?
Please leave a comment below.