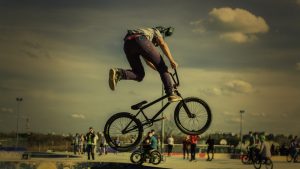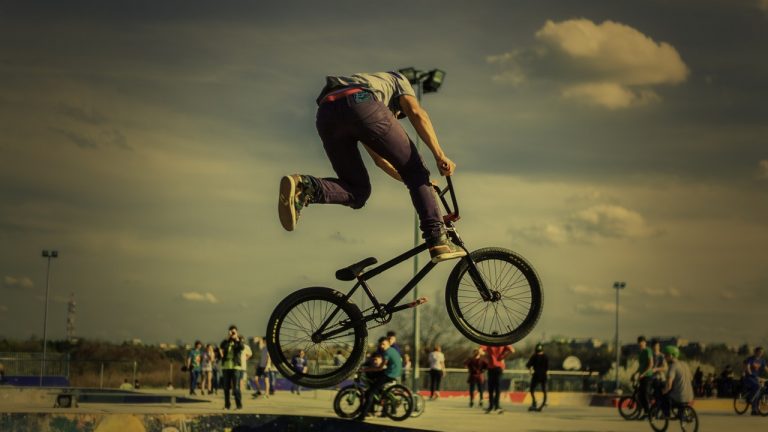 Do you know how to be figurative and fun in English?
Do you know how to have fun with your words and build connections with natives?
Today you'll find out how to use the word "to bookend" in English to describe situations naturally.
Don't forget to sign up for the Adventure!
So thankfully warm and sunny spring is coming soon!
You guys are probably making your summer plans which is very exciting.
If you want to join our Urban Immersion Adventure where you get to see NYC like a local with us and speak with natives then join us this summer!
Sign up soon because spots may run out!
If you go on this Immersion Weekend, you will go through a transformation in your confidence.
What is it exactly?
How do we set that up and make it happen?
We bookend the weekend with two social events. The first one is the Thursday night happy hour where we meet in a bar just for 90 minutes.
We make a toast and we kick things off to build our team.
Then we finish the weekend with a barbecue.
So those are the bookends to the program overall.
What does "bookend" mean?
This word I keep repeating- bookend- what does it mean?
Does that make it a bit confusing?
You probably know a bookend as the actual literally meaning.
You may have used a bookend, which is something to support books.
The context of it here and in sentences works much in the same way.
In this case, a bookend means that it supports something that comes before or after it.
You could look at it as a way of tying things together.
Okay so we received an interesting question, let's take a look at it.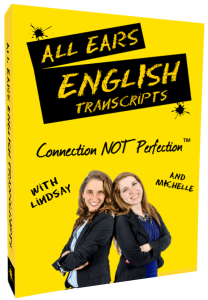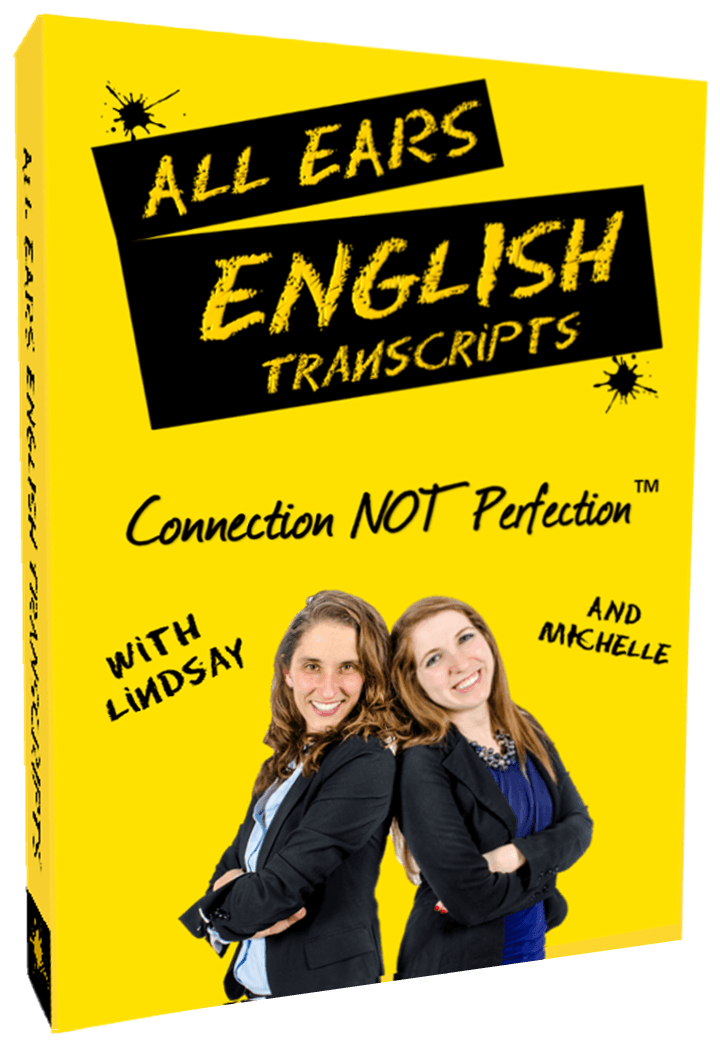 Make sure you understand every word you hear on All Ears English.
Bring your English to the advanced level with new vocabulary and natural expressions.
Get the transcripts from today's episode.
Learn to speak naturally with the American accent.
Click here to save 50% and subscribe to future transcripts!
Today we have a question from a listener:
Dear Ladies, Many thanks for all your wonderful episodes you regularly upload for us.

It's really a fabulous source for avid English learners.

If it's not too much trouble, would you please help me out with one fancy word, which is "a bookend" / "to bookend". And here, I'm interested not in its literal meaning – a thing which keeps books upright, but in its figurative meaning,. I mean more like, a dinner bookended by a spectacular show, or "it's a nice bookend".

Thanks a lot in advance!
This is a perfect question and it ties into our lesson for today.
So our listener here is not asking about the literal meaning that you may know about.
As I mentioned, bookends help you to keep books on a bookshelf and hold them in place.
That's the literal and actual meaning for bookends. Yet it makes its way into conversation often in a totally different way.
But it's much more fun when we can take something literal and use descriptive language, paint a picture in our listeners' minds, and use that same concept in a figurative way.
Let's look at some examples:
To bookend is a verb–it means that we bookend the immersion event with two parties.
The bookends- something that comes before and after
Let's get some examples here. Michelle is in a wedding, so what events would be the bookends to the main ceremony?
Here are some other examples that can really help to highlight how this works.
"This week in politics was book-ended by crazy swings in the market. So before the week and at the end of the week- the market had swings but during the week it was steady. "

"Let's bookend the conference with social events. So we will have events before and after the actual conference itself."
Bookends help to tie things together in this figurative meaning too.
They have the same sort of meaning as actual bookends but tie into conversation a bit differently.
They are the beginning and end, or two separate ends of something.
They hold things in place so to speak.
Takeaway:
It's fun to play with language so go for the challenge!
Get creative with this at your own level and build upon it.
It's time to start paining a picture in people's minds, and you can do this.
It will make you a more interesting person and easier to talk to.
People will want to connect with you, but it only happens if you take some chances in your language.
So try using this example and see how it plays out for you.
It can be fun and help you in the long run!
What questions do you have today?
Let us know in the comments below.