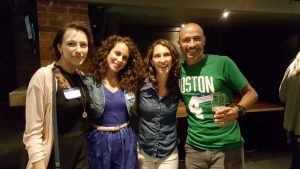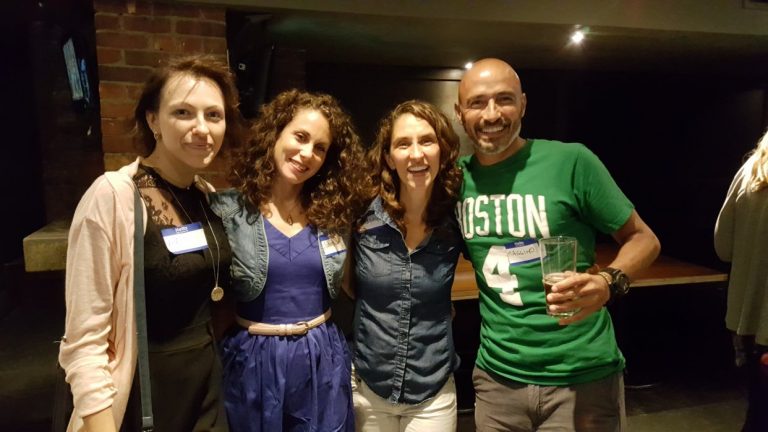 Today we're talking about something a bit risky in nature.
Don't be afraid though, for this is just throwing something out there using a new type of vocabulary.
Do you wan to use cultural expressions in English?
This is great, and you should never feel weird about using them in the right way.
You might feel a bit unsure about this.
These are the phrases that are part of the culture that you are in.
When a native uses them they can evoke memories or feelings from their own life.
You want to be sure that you use them right.
Once you try it and see that it's not that hard, you will get used to it and want to try it all the time.
Make sure you understand every word you hear on All Ears English.

Bring your English to the advanced level with new vocabulary and natural expressions.

Get the transcripts from today's episode.

Learn to speak naturally with the American accent.
We got a note from one of our listeners.
Take a look and see if you can relate to this at all.
Hello Lindsay, Michelle and Jessica I hope that you're doing great, first at all I want to say you girls that there aren't a best, useful, funny and entertaining podcast that yours, I just love it, you're the winner in the whole world.

I have a question for you, I'm in and intermediate English level, but I've learned some phrases super strange is kind a odd but I'm afraid to use because is not natural for me, I mean is not according to my level, for example: "a can of worm" to say that something of someone is full of problem, "an elephant in the room" to refer to a obvious problem, "the spitting image" for similar images, "I was over the moon" to express that you were excited… like those, there are an amount of interesting examples, but the problem is that.

I'm not a native and I pretty sure that the person that don't have Spanish like first tongue don't say stuff like: "ser la oveja negra" or "Estar loco como una cabra", so what is your advice? should I use that or simply know the meaning but don't include in my conversations? Thanks in advance, sorry for the grammar, every mistake and the size of the message, I know that is a little long. Greetings from Colombia and keep doing your amazing work.
Our short answer is yes!
We want you to participate in your life and learning a new language is part of that.
You have to take risks sometimes in the way that you talk.
You have to try to use some cultural phrases or words and you may make mistakes sometimes.
It's all okay.
A quote to keep in mind:
I like the quote "If you're the smartest guy (or girl) in the room then you're in the wrong room."
How does this apply to today's question?
If you're perfect and you're not making any mistakes then you're probably the smartest person in the room.
That means that you have to get out of that room and be around people who challenge you.
You want to start using new phrases then when you've heard them being used and you think you understand what it means then use a hypothesis mindset.
What is the hypothesis mindset?
For example: I think "a can of worms" means a bunch of problems that we didn't see before we opened the can.
That's my hypothesis based on what I have heard from natives.
Now I have to go out and validate it by using it and seeing what happens.
You are guessing a bit and using some of your knowledge and information to fill in the blanks.
When you use it you might not always get immediate feedback and that's okay.
Do however use your empathy.
Try to sense people's reactions in the way that they react you when you use it.
Do they look at you with a weird gesture or a weird face?
After observing and listening and hearing this chunk being used, maybe ask a native about it.
Be sure you understand it pretty well so you can try using it as well.
How to use new idioms:
Here are a couple of rules to using these idioms in your everyday language and experiences.
Try using it at the right time and in the right place but in a natural way.
Don't force it. Wait until the right situation comes up and then integrate it into conversation.
Consume cultural stuff like TV shows, movies, news, so it feels more natural. See how it is used there so you can get a feel for its most natural applications.
Use the right mindset. Go for connection not perfection. Use experimentation. Find a supportive environment and that does not mean that you have to be with a teacher.
When you are ready, take small risks. Maybe try one new expression and see how it goes.
Are you taking IELTS?
If you're taking an exam like IELTS and using these phrases on the speaking test you will directly increase your score.
Your goal is to sound different from every other candidate.
It's to go above and beyond so that the examiners notice you.
That is what gets you a 7 or higher.
Go here for more help on IELTS.
Takeaway:
Can using these phrases be a key to connecting?
Yes! Of course!
When you can use one of these phrases in a way that feels natural to you and the other person it brings you closer to them.
Really it's not just about listening and understanding the natural idioms.
If you do just that then you are missing the connection piece.
This ultimately means that you need to step into your more confident self.
Take the risk!
We've shown you how to do just that today, now get out there and try it for yourself.
You will see how it can go smoothly and make you feel like you are truly integrated into the culture.
What questions do you have today?
Let us know in the comments below.