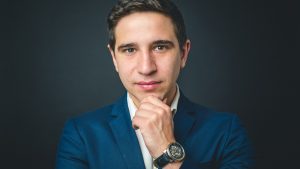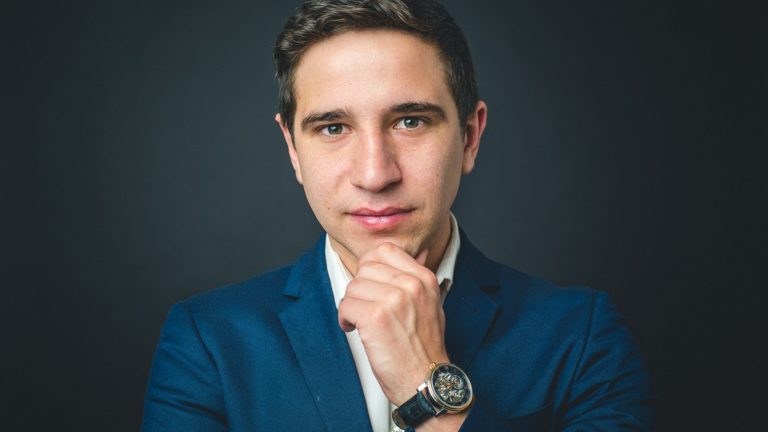 Do you have any projects that you're currently working on?
How are they going ?
Are you making slow progress or fast progress?
For us, planning the Urban English Adventure in Boston is a long term project but it's coming along, little by little, piece by piece, we are putting the plan together-with backup plans in case of rain, but today we're talking about making progress, building things, testing things and taking action out there in the world.
Let's start today with a mindset.
This is a mindset that a lot of successful entrepreneurs use and it also is right in line with our vision of Connection NOT Perfection.
Here is the quote, "You don't learn to walk by following rules. You learn by doing and falling over."

–Richard Branson, founder of Virgin Group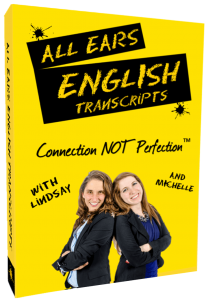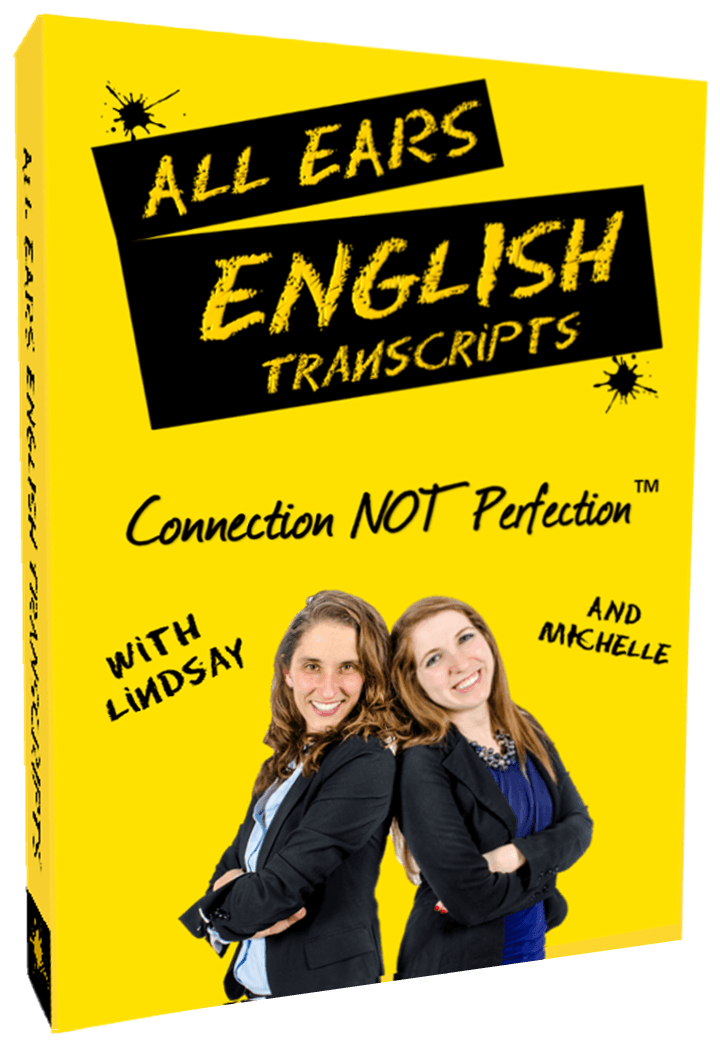 Make sure you understand every word you hear on All Ears English.
Bring your English to the advanced level with new vocabulary and natural expressions.
Get the transcripts from today's episode.
Learn to speak naturally with the American accent.
Click here to subscribe and save 50%
Here is a message from our listener:
Hi Linsay and Michelle.

I am writing from Barcelona as many others, I usually listen to your podcast first thing in the morning while getting ready to go work. It also get me "in the mood of english" to start the day as I teach english as a second language for all ages.

I found your podcast the best way to have that input of English that i don´t have in Barcelona everyday.

This is the question:

One of my students works as a forcaster and recently we reached the goal to have her talking in front of an audience in Berg about her projects.

She was talking with some native speakers and they asked her about a tool that she is working on regarding forcasting, She wanted to say that the tool is not ready yet and that it is still being tested but she couldn't find the right words to say it.

I found : in test, on test, in trial, in beta, in test program ???

which one is better to say ….LA HERAMIENTA ESTA EN PRUEBAS

thanks for your time.

Cheers!

Pablo 😉
Here we have two different questions.
Pablo wants to know how to say that something is in progress and he also wants to know how to say that it's being tested.
It's in progress:
It's still a work in progress.

We're still working on it.

We are making some progress but it's not done.

We are making some progress but it's not finished yet.

It's coming (right) along.
It's being tested:
We are still doing some testing.

It's being tested out.

We are running some tests on it.

It's in beta. We are running user tests. (for tech products)
What questions do you have from today's episode?
Let us know in the comments below.