Today you'll learn what you need to do to score band 9 on IELTS Listening.
Many of our students get perfect scores on the Listening exam.
This can help ensure you get the overall score you need.
However, the average IELTS student scores less than band 7.
How can you avoid these average scores?
Find out today!
Today's question
A listener sent in a question about how to improve IELTS Listening scores.
Hello, recently I got my IELTS results and it's 6.5 overall with 7.5 in listening. My question is how can I improve my listening to band 9.0?

Jumaqulov
You want to go in on test day knowing you are ready!
In order to do this, you must practice IELTS Listening strategies.
There are also things you can do to improve your overall listening skills.
#1: Immerse yourself in English audio
The more you listen to English, the better you will perform on IELTS.
You should be listening to podcasts in English.
Aubrey recommends Las Culturistas, a podcast about American culture.
Jessica recommends NPR podcasts that provide transcripts.
Listen to the podcast while following along on the transcript.
Then, listen again without transcripts.
You can also watch television shows and movies with subtitles.
Strategies Created by a Former IELTS Examiner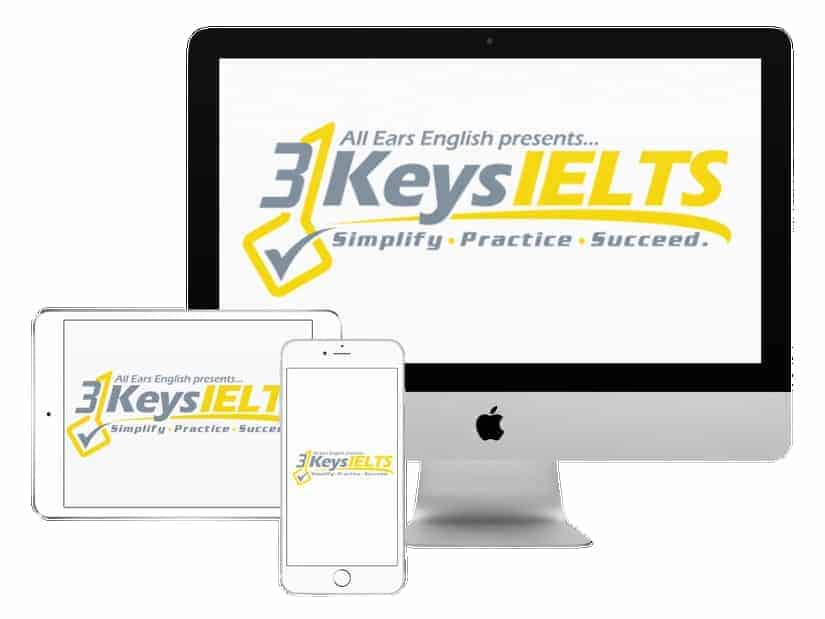 100% Score Increase Guarantee with our Insider Method

Are you ready to move past IELTS and move forward with your life vision?

Find out why our strategies are the most powerful in the IELTS world.

When you use our Insider Method you avoid the BIGGEST MISTAKES that most students make on IELTS.

Click here to get a score increase on IELTS. It's 100% guaranteed.
#2: Address your pronunciation mistakes
Assess the pronunciation difficulties that are common in English for speakers of your first language.
There may be troublesome phonemes.
You must be able to both make and hear the right sounds.
For each troublesome phoneme, there are YouTube videos describing how to make the sound.
It's vital you understand what your mouth and tongue should be doing.
Listening and speaking are interrelated.
If you can't produce the correct sounds, you will have difficulty hearing them.
#3: Practice IELTS Listening strategies
You must be aware of the strategies for the Listening exam.
Additionally, you have to practice using them so they come naturally on test day.
For example, you must be able to identify keywords in the questions.
You also need to be familiar with IELTS tricks like negatives and plural nouns.
There are many traps the test writers include to trip you up!
Be aware of them so they don't fool you.
Where can you find IELTS Listening strategies?
We teach you all the strategies you need in our online IELTS course, 3 Keys IELTS!
One example is making predictions, which you can learn about in this episode.
Our students often score band 9 on the IELTS Listening section.
These strategies are based on Jessica's 14 years of IELTS examiner experience.
We know the strategies that will save you time and get you the scores you need.
Once you know the strategies, all it takes is practice!
Use them on practice exams so you are ready for test day.
Prepare for accents
You must also prepare to hear multiple accents!
Don't miss this video for details!
In previous episodes, we focused on understanding different English accents.
British
Australian
New Zealand
You will hear a variety of accents on the IELTS Listening exam.
Listen to podcasts with hosts who have different accents in English.
Takeaway
Today's tips will help you know how to prepare for the IELTS Listening exam.
With strategies, you can score band 9 on Listening and Reading!
These scores will help boost your overall scores.
You must be listening to English, so find a podcast you love!
Expose yourself to all the different English accents you might hear on IELTS.
For all the strategies you need, sign up for 3 Keys IELTS!
What questions do you have from today's episode?
Please leave a comment below.