Today you'll learn how Vitor got IELTS 2 band increases on his most recent IELTS Exam!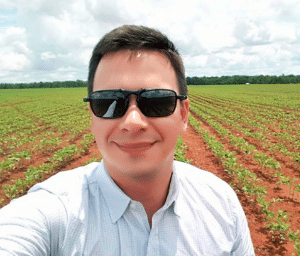 Vitor was on the show before with amazing scores, but he raised those scores even more!
His first attempt (with no preparation): Listening 6.5, Writing 6, Speaking 7, Reading 7.5
Second attempt (with our course): Listening 7.5, Writing 7, Speaking 8, Reading 7
Most recent mind-blowing scores: Listening 8.5, Writing 7, Speaking 9, Reading 9!!
Vitor far surpassed his goals!
How to Increase Listening Scores:
Follow our strategies to help you focus. Tracking the speakers is key!
Vitor practiced each section until he felt confident. Section 3 was the most difficult, so he practiced this the most.
Following along with your pen as you listen really helps you focus!
Notice also that IELTS tries to trick you, so you have to pay careful attention!
He listens to many different podcasts as well to help his comprehension.
Vitor also mentions making an initial promise public to commit yourself to IELTS really raises your motivation!
100% Score Increase Guarantee with our Insider Method

Are you ready to move past IELTS and move forward with your life vision?

Find out why our strategies are the most powerful in the IELTS world.

When you use our Insider Method you avoid the BIGGEST MISTAKES that most students make on IELTS.

Click here to get a score increase on IELTS. It's 100% guaranteed.
Watch Vitor's Success Story
How to Increase Reading Scores
The reason his score went down in his second attempt is because he neglected the test practice, since he already got a 7.5. Don't do this students!
So, to prepare for the last attempt, he focused on the hard parts- T/F/NG and Matching Headings to Paragraphs.
To get better at these questions, he simply applied our strategies to test practice, over and over again!
Vitor finished his Reading Exam well before the time as well!
How to Increase Speaking Scores
Vitor says, "The more you read, the better you speak."
It's all about the raw material. The ideas and vocabulary you get from reading and listening widely will improve your speaking.
Every time Vitor learned a new advanced word, he pictured himself in a situation in which he would use that word, then he makes himself use it.
Vitor took easy words out of his vocabulary, and only allowed himself to use interesting words!
What do you think of Vitor's advice?
Leave us a message in the comments section below!