Today you will hear a mock Speaking Part 1 with student Darshna, and get feedback for a Speaking 8.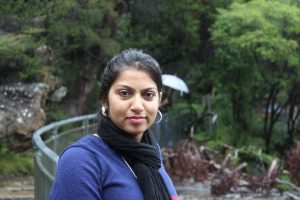 Darshna has taken the IELTS Exam twice.
In 2015 she got overall 7, and the previous one in June was also 7 overall.
Darshna was able to increase her Speaking score from a 6 to a 7 by subscribing to our YouTube channel, and using the other resources from IELTS Energy.
However, she needs to raise her scores for Australian immigration.
Darshna has finished the Speaking Module from 3 Keys IELTS, and shares these tips:
The Examiner is not a monster- you can talk to him/her like a person, even a friend
100% Score Increase Guarantee with our Insider Method

Are you ready to move past IELTS and move forward with your life vision?

Find out why our strategies are the most powerful in the IELTS world.

When you use our Insider Method you avoid the BIGGEST MISTAKES that most students make on IELTS.

Click here to get a score increase on IELTS. It's 100% guaranteed.
IELTS Speaking Part 1 questions:
Did you grow up in a house or an apartment?
What could you see from the window of your bedroom?
What kind of house or apartment do you want in the future?
How often do you exercise?
Did you do a lot of physical exercise as a child?
Is there any type of exercise you would like to try in the future?
Feedback on her Speaking answers:
Forget that it's a test! Don't be a student. Try to talk like you do in real life.

When she spoke about exercise, her expressiveness was much better than when talking about her house. Laughing is great!

Use informal fillers at the beginning of answers.
Darshna has some great vocabulary, like 'soothing to the eyes', 'lush greenery', 'post-pregnancy'
Practice more IELTS Speaking questions with friends
Read out loud every day for 5 to 10 minutes
Darshna needs to go from a 7 to an 8, and the key is being more natural. For instance, using more idioms and slang is necessary.
What do you think of today's episode?
Leave us a note in the comments section below!