Today we are super excited to introduce the newest member of our team at All Ears English!
Aubrey Carter will be joining the team this month.
In today's episode you'll meet Aubrey and find out who she is and how she'll help you increase your IELTS score.
Aubrey lives in Arizona, USA and she has lived in New York City.
What has Aubrey done in ESL?
Aubrey has a Master's degree in TESOL.
She did Teach for America (TFA) in New York City while she taught full time ESL.
She loved getting her degree in teaching ESL to adults.
She is good at teaching and she believes that we should always do what we're good at when it comes to choosing a career.
Strategies Created by a Former IELTS Examiner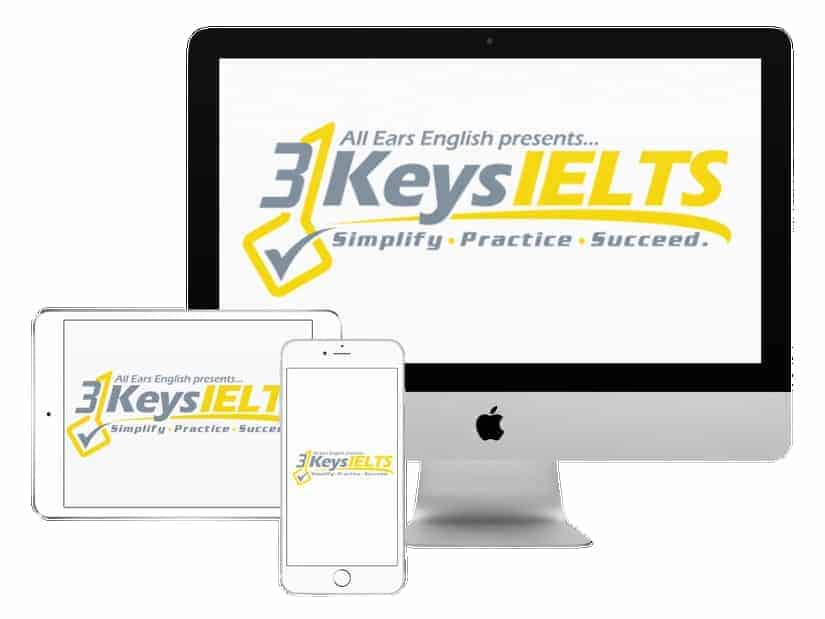 100% Score Increase Guarantee with our Insider Method
Are you ready to move past IELTS and move forward with your life vision?
Find out why our strategies are the most powerful in the IELTS world.
When you use our Insider Method you avoid the BIGGEST MISTAKES that most students make on IELTS.
Click here to get a score increase on IELTS. It's 100% guaranteed.
Aubrey is getting certified in 3 Keys IELTS
Aubrey is getting to know our 3 Keys IELTS system and strategies so that she can help you get the scores you need.
She can understand what you are going through because she has experience teaching French and taking a French certification test.
The IELTS Exam is similar to the test that she took for teaching French.
Aubrey's experience preparing for her French exam
When Aubrey had to prepare for the French qualification exam she was super busy, just like you.
She was teaching French and ESL and she also had two kids at home.
When you are preparing for IELTS it has to become your part-time job.
What if you are struggling with the same thing and you feel that you don't have time?
It's possible and it's crucial to make the time for it. For Aubrey's exam she realized that she needed to spend at least two hours per day to do the best she could on the test.
How did Aubrey find the time?
Aubrey found time to study on the subway and the bus in the morning on her way to work in New York. She had to get up at 6am.
She had the material printed ahead of time so that she could prepare well.
Later, at night, after her kids were in bed, she would spend about an hour preparing for the exam instead of watching TV.
This requires advance planning.
What do you have to print out ahead of time?
What exactly will you do with the windows of time that you have?
This is why it's important to have a study plan which we provide in 3 Keys IELTS.
How can you learn new vocabulary for a test?
Aubrey had to find a way to take her vocabulary to the next level to prepare for her exam. You need to do this too.
Take any chance to speak with natives.
Get connected with groups that set up conversation practice.
Read books.
Listen to the radio.
Watch movies in English.
Take every opportunity that you can to immerse yourself in the language so that you have the confidence you need on test day.
Takeaway
We are super excited to welcome Aubrey to the All Ears English team.
You will hear Aubrey on the IELTS Energy Podcast more and more this fall and into the year 2020.
Please leave a comment below and welcome her to All Ears English.
What questions do you have for Aubrey?
Leave us a comment below.