When you take the IELTS Exam, test day is not the day to take risks!
You want to only use words that you're sure of.
It's vital that you practice any vocabulary you want to use on the exam.
In today's episode, we give you very useful high level vocabulary words that are perfect for IELTS.
Instigate
Initiate
Investigate
Instance
In this episode, we show you how and when to use them, and provide clear examples.
Using these words correctly in Speaking and Writing can raise your vocabulary scores!
Vocabulary gleaned from a trip to Seattle
Lindsay describes a trip to Seattle and how rainy and grey it was there.
drab/dreary – lacking brightness or interest
These words are often used to describe the weather.
Every city has a vibe.
vibe – the atmosphere of a place; someone's emotional state
Announcement!
If you're a 3 Keys IELTS student, we have news for you!
We have updated the way the course looks and what you can access.
Check out the Feedback and Extra Practice tab.
There you'll find options for email feedback, mock Speaking tests, estimated band scores and more!
This extra help can narrow your focus regarding what you need to work on.
It can also give a huge boost to your score!
Strategies Created By a Former Examiner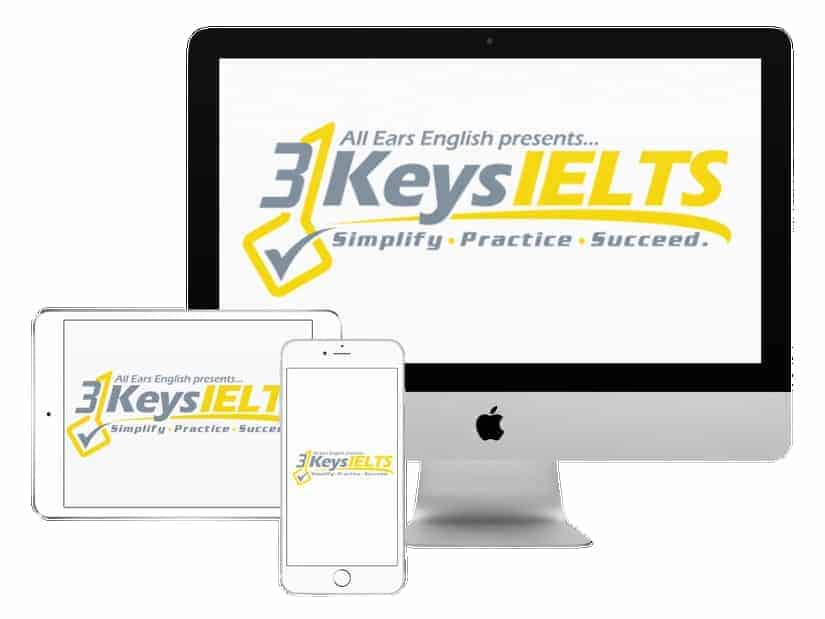 100% Score Increase Guarantee with our Insider Method

Are you ready to move past IELTS and move forward with your life vision?

Find out why our strategies are the most powerful in the IELTS world.

When you use our Insider Method you avoid the BIGGEST MISTAKES that most students make on IELTS.

Click here to get a score increase on IELTS. It's 100% guaranteed
Ask about it in the Facebook group to make sure it means what you think it means!
Vocabulary Tip #1: Instigate
Instigate: to urge something forward
Use this word to refer to a person trying to bring something about.
Instigate is used to describe behavior that is fairly aggressive.
It can mean to shake things up.
You should instigate a change in your company.
He instigated a policy change.
We use this to describe different personalities.
My son instigated a fight when he pushed another child.
The child was an instigator, as she was always starting trouble.
Vocabulary Tip #2: Initiate
Initiate: to begin something
This word is easier to use, as it's more general.
This is a great vocabulary word for IELTS!
You can use it any time you're talking about someone starting something.
She initiated a clothing drive to collect shoes for those in need.
We decided to initiate stricter household rules.
Vocabulary Tip #3: Investigate
Investigate: to gather information
Instead of saying "to research" or "to find out," you can say "investigate."
When making a large purchase, it is important to investigate all the options.
The committee investigated the student response to policy changes they had made.
If you would like a list of vocabulary words that are very broad but extremely high level, check out the Personal Coach Gold Plan.
We created a list of 100 less common words that are easy to use on IELTS because they have more general meaning.
The list is organized according to topic to simplify study.
Everything on this list is amazing vocabulary!
Vocabulary Tip #4: Instance
Instance: an example or single occurrence of something
In one instance, I remember I was in Portugal and my car was stolen.
This is another way of saying, "At one point in time…"
In this instance, it was my fault as I had left it unlocked with the keys inside.
This is a much higher level way to use to use this word, rather than saying, "For instance."
These phrases are great for Speaking Part 2, when you should be telling a story.
Set it up and provide context.
Tell the Examiner what happened before, during and after.
Where can you find a template for Speaking Part 2?
The Speaking module in 3 Keys IELTS provides a kind of template for the Speaking exam.
You get linking words to make it easier to tell a story and speak for the full two minutes!
How can you know what advice to listen to?
Make sure your tips are coming from an IELTS examiner like Jessica!
She was an Examiner for 14 years!
You need to focus on ways you can improve your score immediately.
Any advice or information you get, make sure you know how it is linked to the scoring system.
The 3 Keys IELTS System is based on Examiner experience and is directly linked to the scoring system.
Save time by signing up and following our study plan!
Takeaway
Raising the Vocabulary score is one of the best ways to boost your Writing score.
If you use high level words, but use them incorrectly, it will actually lower your score!
It is important to add words to your vocabulary that you know how to use correctly.
The four words we shared today are high level, and can impress the Examiner and raise your Vocabulary score.
With the details we provide about the correct use of each word, you can know you're using them the right way.
If you're not sure you're using words accurately, you can ask in the Facebook group once you're a member of the 3 Keys IELTS Success System.
Do you have questions about today's topic?
Let us know in the comments below