At New Year's, we sometimes get really serious about goals.
We often set New Year's resolutions.
However, sometimes we have a really carefree attitude about it.
In this episode, we give you 4 ways to describe someone who is carefree.
These are all high level vocabulary words that can be used on every part of the IELTS exam.
Any time you describe someone who is happy or carefree, opt for one of these!
What New Year's resolutions can we set for IELTS?
Don't feel like you have to be perfect!
Have the confidence to feel like you can do well.
Get a study plan so you know you are spending time on what you should.
Join the 3 Keys IELTS Success System so you don't have to worry if you're using the right strategies.
On the IELTS exam, you will be asked to describe other people all the time.
These words are great to use when describing others.
#1 slap happy
This is a very positive adjective.
slap happy: when someone feels very silly and can't stop laughing
This is a great expression to describe people when it's late and they're tired and giggling at everything.
It is also appropriate when talking about someone who has been drinking a bit and gets tipsy and silly.
Strategies Created by a Former IELTS Examiner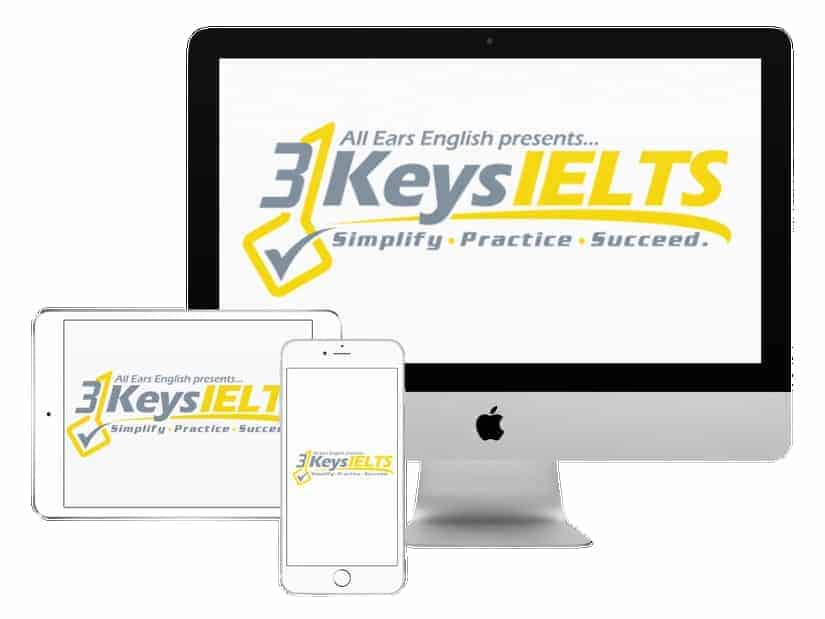 100% Score Increase Guarantee with our Insider Method

Are you ready to move past IELTS and move forward with your life vision?

Find out why our strategies are the most powerful in the IELTS world.

When you use our Insider Method you avoid the BIGGEST MISTAKES that most students make on IELTS.

Click here to get a score increase on IELTS. It's 100% guaranteed.
#2 flippant
This word has a negative connotation.
flippant: lacking respect in a disrespectful way
If someone is expected to be respectful and serious and they aren't.
They are then rude because they are disrespectful, making them flippant.
Example: That teacher was very flippant when I didn't understand, and she brushed my question aside as if it wasn't important.
Another negative word to use when describing someone is to say that they belittle others.
belittle: to make someone feel unimportant
#3 devil-may-care
This is a good way to describe people who are reckless and take risks.
Someone who is devil-may-care doesn't think about the future or worry about consequences.
devil-may-care: taking risks and not worrying about consequences
This has a negative connotation, for those who are carelessly doing things that could have negative consequences.
Example: Jessica and Aubrey were both devil-may-care when they traveled abroad as teenagers.
#4 happy-go-lucky
This is a more positive expression.
happy-go-lucky: being happy and carefree.
Children are often happy-go-lucky, enjoying life without worrying.
Example: She's a happy-go-lucky gal, who never worries about money.
It depends on context and the mindset of the speaker if they would see certain attitudes as happy-go-lucky or foolish.
If you haven't signed up for 3 Keys IELTS, you're being happy-go-lucky about studying!
Jessica has 14 years of Examiner experience, so you know with our system you aren't wasting time or money.
Takeaway
You will often be asked on IELTS to describe other people.
This high-scoring vocabulary is perfect to describe someone who is carefree.
With both positive and negative expressions, one of these will be perfect for any situation.
Practice using these words so you are comfortable with them on exam day.
This will increase your Vocabulary score!
For more score-increasing strategies, join our 3 Keys IELTS Success System!
What questions do you have from today's episode?
Please leave a comment below.