Are you a spendthrift or a penny pincher?
Questions regarding money come up all the time on IELTS!
After today you'll have the vocabulary you need to discuss this subject.
Get your vocabulary notebook ready because this episode is jam-packed.
You can use these high level words to get the score you need on the IELTS exam.
For more high scoring vocabulary, join the 3 Keys IELTS Success System!
Where can you use this vocabulary on the IELTS exam?
In Writing Task 2 you may be asked about money priorities.
budgeting
shifting attitudes toward money and debt
personal finances
Speaking Part 3 could ask if people should learn to handle their money.
You could also be asked if people in your country often experience debt.
Personal questions could also come up in Speaking Part 1 asking about your attitudes toward money.
Additionally, in Speaking Part 2 you could be asked to talk for 2 minutes about a related topic, such as a time when you wasted money.
Strategies Created by a Former IELTS Examiner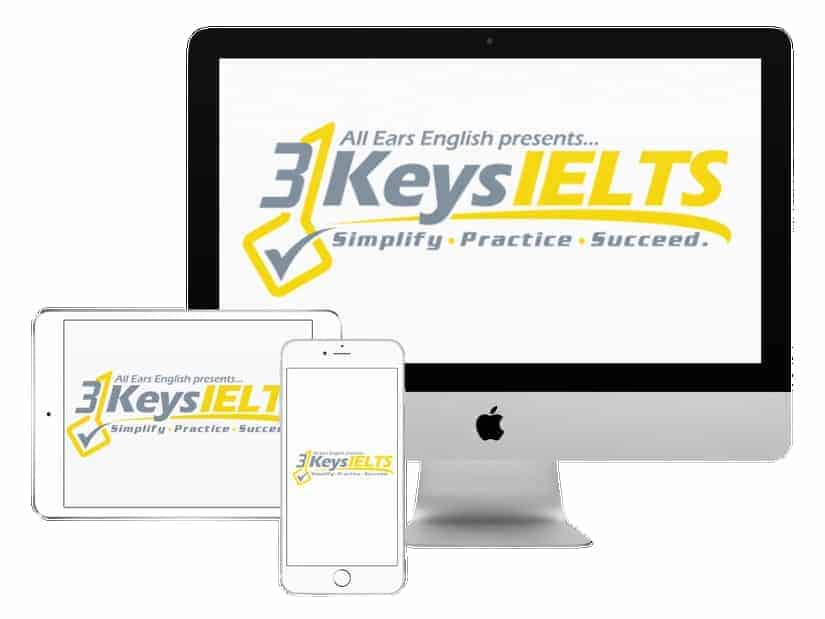 100% Score Increase Guarantee with our Insider Method

Are you ready to move past IELTS and move forward with your life vision?

Find out why our strategies are the most powerful in the IELTS world.

When you use our Insider Method you avoid the BIGGEST MISTAKES that most students make on IELTS.

Click here to get a score increase on IELTS. It's 100% guaranteed.
Saving Money: The Positives
frugal: being careful with money
This is a very positive word.
It means you're not wasteful, and you are thoughtful about what you spend money on.
It is used to discuss being wise with money.
thrifty: trying to save money
This word also has a positive connotation and is used to discuss those who shop sales and don't overspend.
bargain hunter: someone who looks for deals and sales
We discussed this phrase in detail on Episodes 726 of the All Ears English podcast about knowing when to bargain in the United States.
You may be asked in Speaking Part 3 if bargaining is acceptable in your culture.
In Episode 1209 of the All Ears English podcast we chatted about how to say you got a good price on something.
Saving Money: The Negatives
stingy: not willing to spend money
This has a more negative connotation and is used to describe people who are not generous with their money.
penny-pincher: a person who is overly careful with their money
This can be used to describe someone shopping sales, but has an extremist feel to it.
cheapskate: someone who goes to extremes to save money
This is reserved for those who go against social norms.
You'd only describe someone as a cheapskate if their attempts to save money are overly extreme.
Spending Money: The Positives
The opposite are those who spend money much more freely.
generous: sharing what you have
This can be money, time or things.
It has a very positive connotation, referring to those who freely give their means.
big spender: someone who is spending a lot
This is usually positive, often used to tease.
It can be negative, depending on the context.
Mr. Moneybags: someone spending a lot of money, similar to "big spender"
Spending Money: The Negatives
money is burning a hole in his pocket: someone who can't save money
"Whenever he gets his paycheck, it burns a hole in his pocket and he spends it right away!"
spendthrift: someone who spends money carelessly
This is a very negative way to describe someone.
You would never compliment someone by calling them a spendthrift.
Takeaway
There are so many ways to talk about money attitudes!
For both spending and saving money, there are high level words that have negative connotations.
There are also high scoring words that have positive connotations for each of these!
Take notes on this vocabulary and be ready to use it on test day!
Money questions come up all the time on IELTS, and you want to be ready.
For more great vocabulary, sign up for the 3 Keys IELTS Success System!
Our learning modules are packed with high level vocabulary and all the information you need on how to use it.
What questions do you have from today's episode?
Please leave a comment below.