Today you'll hear excerpts from a mock Speaking test.
3 Keys student Nadia dazzled in a mock IELTS Speaking test for Part 1 with Aubrey.
She is an active, supportive presence in our Facebook group!
We'll share her answers and our insider Examiner feedback.
#1 What time do you wake up in the morning?
What she did well: "I am a person that really enjoys…" is a great expression!
It was a difficult question due to shelter at home orders changing our normal routines!
Our tips:
Avoid the hesitation that happens when you try to come up with the most truthful or correct answer.
Just say the first thing you think of. The Examiner doesn't care if it's true; they just need to see your fluency.
It is vital to avoid long pauses and saying "um" at the beginning of an answer.
Learn informal filler phrases for Speaking Part 1.
That is a super tricky question!
To be straight with you, it really depends.
Strategies Created by a Former IELTS Examiner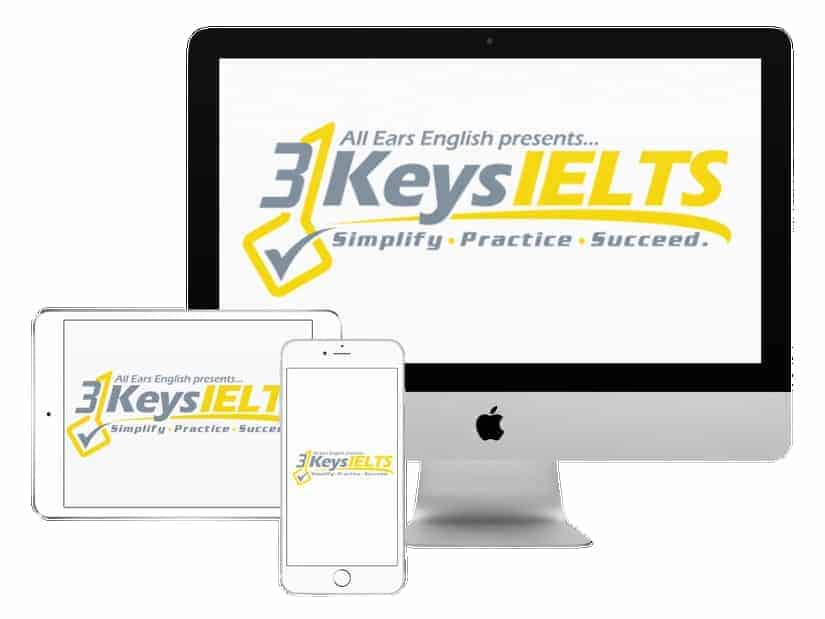 100% Score Increase Guarantee with our Insider Method

Are you ready to move past IELTS and move forward with your life vision?

Find out why our strategies are the most powerful in the IELTS world.

When you use our Insider Method you avoid the BIGGEST MISTAKES that most students make on IELTS.
#2: Do you enjoy celebrating your birthdays?
What she did well: "Oh no!" showing emotion and great intonation.
Our tips:
Share more details!
"Every time my friends throw me a birthday bash, I'm super embarrassed and crazy awkward! For example, one time…"
Then tell a story with details about a time someone threw you a party.
Who threw it?
What happened?
#3: What is your favorite gift you've ever received as a bday present?
What she did well: Great vocabulary!
cherished
adorable
expressed instead of "said"
super nice
Our tips:
Improvement can be made to intonation on this answer.
Allow emotion to show in your voice.
This shows the examiner the range of intonation needed to get a 7 or higher.
It should be over and above how expressive you are in normal speech.
Takeaway
There are specific things you can do to raise your Speaking score.
Use filler phrases to avoid pauses and give you a few seconds to think.
Vary your intonation by showing emotions in your voice and emphasizing different words.
Tell a story whenever possible and provide details!
Our 3 Keys IELTS Speaking module provides everything you need!
Sign up today for a study plan and clear, practical strategies.
What questions do you have from today's episode?
Please leave a comment below.