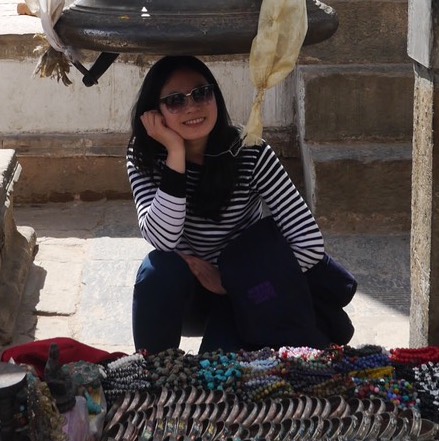 Will you have to wear a face mask while taking the IELTS exam?
If so, what will it be like?
Will there be any special instructions?
3 Keys student Yo took the exam last week and had to wear a face mask.
Today she shares her inside information.
What scores did she receive?
She got every score she needs, but she has to have at least a 6.5 on Writing!
She applied for a remark, hoping to get the score she needs.
Why is Yo taking IELTS?
Her dream is to practice nursing in the UK.
Her target is to get a 7 in each section and a 6.5 in Writing.
She is currently a surgical nurse at a hospital in Taiwan.
She had studied for IELTS a few years and has taken the exam 6 times.
On her own, she couldn't get the scores she needed.
After finding our podcast, she decided to sign up for 3 Keys IELTS.
Strategies Created By a Former Examiner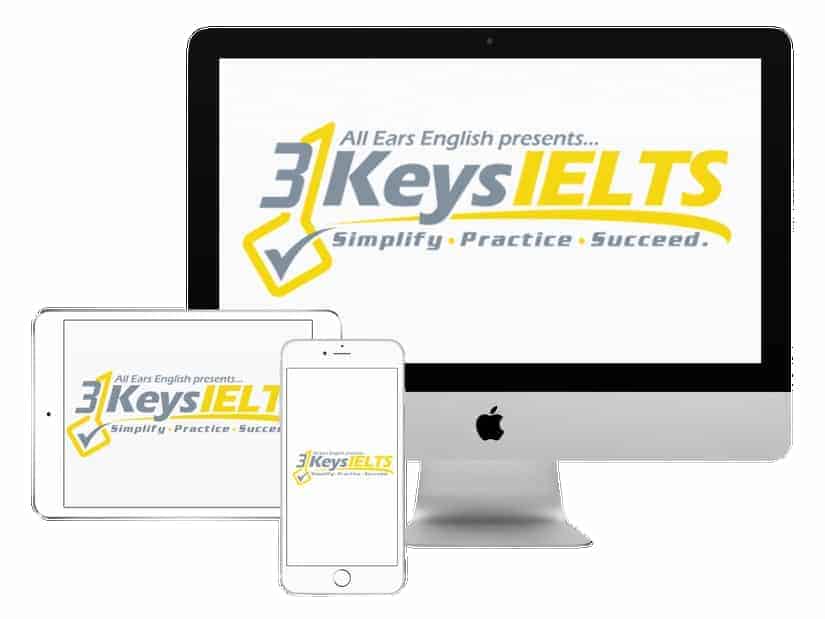 100% Score Increase Guarantee with our Insider Method

Are you ready to move past IELTS and move forward with your life vision?

Find out why our strategies are the most powerful in the IELTS world.

When you use our Insider Method you avoid the BIGGEST MISTAKES that most students make on IELTS.

Click here to get a score increase on IELTS. It's 100% guaranteed!
What is it like to wear a mask while taking IELTS?
Yo was required to wear a face mask while completing the entire exam.
She was not allowed to remove it.
She knew that wearing a face mask makes her sleepy.
In order to prepare, she completed IELTS test practice while wearing a mask.
It did make her feel tired when taking the exam, but she was prepared and knew what to expect.
She also had to wear a mask during the Speaking exam.
What different instructions were given?
They announced the rule that the mask could not be removed.
She was concerned that her pronunciation and intonation would be affected.
Instructions were also provided that if anyone was having a problem, they needed to let the Invigilator know right away.
If they couldn't hear or had any questions or other problems, they were to say so immediately.
If students wait until the end of the exam, it's too late and nothing can be done.
What other differences did Yo notice?
She felt like the time was much shorter.
It seemed like there were a lot less questions.
The Examiner had to stop her several times.
The time is the same, but she is now more calm and confident.
It's clear that Yo is using the 3 Keys strategies.
She knows exactly what to do, so the time flies by!
How can Yo get the Writing 6.5 she needs?
With the 3 Keys IELTS Study System, she has access to everything she needs.
Template sentences
High level transition phrases
Strategies for using high level vocabulary
You have to be able to apply the strategies in the time given, and that takes practice.
Takeaway
Taking the exam in the time of Covid-19 is very different!
You may have to wear a face mask during the entire exam, as Yo did.
Take Yo's advice to practice while wearing a mask so that you are used to it.
You want to make sure you are as prepared as possible.
Be sure to let the Invigilator know right away if you're having any trouble!
For all the strategies you need to get a 7 or higher on IELTS, sign up for our 3 Keys IELTS Success System.
What questions do you have from today's episode?
Please leave a comment below.